BA/BA (Hons) Costume Design and Construction
On this highly respected vocational course you will learn how to research, design and construct costumes for performers of many kinds. You will work on live projects with renowned creative companies, and the course has a strong graduate employment record.
Think of a dramatic performance that you loved and you can probably picture the characters costumes. Costume design and construction are vital when it comes to creating successful theatre, film and TV productions. It is a creative and challenging career: you need to know the theory and history of costume design, how to make costumes physically and how to manage the wardrobe of a live production.
Why QMU?
This course teaches costume design, period costume construction and practical wardrobe supervision and management in parallel.
We have very close links with employers in the theatre industry.
Discover your vocation through working on live, audience-facing projects.
See your work celebrated in our students' annual runway show.
About the course
At the heart of the course are the professional practice modules (one in the first year and two in the second and third years of the degree). In these, you will work as part of a team delivering the costumes for a series of live projects working in collaboration with partner organisations and companies.
Supporting this practical learning in Years One and Two are a series of modules that will develop your research and design skills, your analytic and writing skills, and your construction and wardrobe management expertise.
In Year Three you can begin to specialise by working in greater depth on two or more of the varieties of pathways that costume practice offers, perhaps masks, puppets and soft props, or the design of costume for film, or historical cut and construction.
You can extend your knowledge of these chosen skills in your industry placement and in your independent research and construction project. You will fulfil key production roles in live projects, at QMU and with partner companies and organisers, as a designer, supervisor or specialist maker.
In Year Four if you decide to undertake the honours year as many of our students do, the emphasis is on refining your chosen areas of future practice, using the independent professional practice options to gain practical experience and make contacts in the wider world.
Structure
You can opt to study for an honours degree over four years or an ordinary degree over three years. You will complete a range of modules each year as outlined.
Modules
Year One
Introduction to Theatre Production
The Origins of Theatre
Introduction to Wardrobe Practice (including Professional Practice)
Introduction to Costume Design
Year Two
Advanced Costume Design
Advanced Costume Techniques
Professional Practice as a Wardrobe Assistant
Year Three
Professional Practice in a Lead Role
Practice Informed Research Project
Creating in Context: Design Project
Theatre of Ideas – Introduction to European Theatre
Elective 1
Year Four
Honours study
Creative Enterprise in the Performing Arts
Creating your Career, Work-based Learning
Elective 2

The modules listed here are correct at time of posting (April 2021) but may differ slightly to those offered in 2022. Please check back here for any updates.
Teaching, learning and assessment
You will be taught in lectures, seminars and practical workshops. You will work in a team delivering the costumes for live productions with well-known companies. 
Placements
In Year Three, you will complete a three-week wardrobe placement with a professional creative organisation, such as a theatre, film company or specialist costume designer. If you have difficulty in finding a suitable position, we will assist you. In Year Four, half of your credits will be earned through one six-week OR two three-week independent practice placements. This is a fantastic way to extend your experience and build contacts in the costume area of your choice.
Careers
You will graduate with the competence, understanding and experience that employers in this creative field are looking for. Our graduates have gone on to perform fantastically well in theatre, opera, ballet, film and television. You could use the skills you will learn in museum work, corporate entertainment, advertising, arts and crafts, and online multi-media.
Entry requirements
Scottish Higher: Standard: BBBB, Minimum: BBCC
A Level: BCC
Irish Leaving Certificate: H2 H2 H3 H3
International Baccalaureate: 28 points
International: IELTS of 6.0 with no element lower than 5.5.
Required subjects: Two subjects from Eng/Hist/Drama required and Art/ Design or Textiles preferred at Higher/ A Level/ or equivalent. English required and Maths preferred at Nat 5/ GCSE/ or equivalent.
Mature/Access: Applications welcomed from mature students with relevant qualifications/experience.
Direct Entry: Year Two, Relevant HND with CB in the graded units. Visit our Advice for College Leavers and Mature Students page for more details. 
Other requirements: You must submit an e-portfolio containing a minimum of 14 images including any completed garments that you may have constructed photographed on a model. Candidates will be asked to complete a short design exercise and invited to take part in a 20 minute phone interview where the candidate will be able to discuss their design and portfolio.
Teaching staff, class sizes and timetables
View specialist facilities film
View open day course presentation
Please note:
The delivery of this course is subject to the terms and conditions set out in our 2022/23 Entry - Terms and Conditions (Undergraduate).
Teaching staff may be subject to change.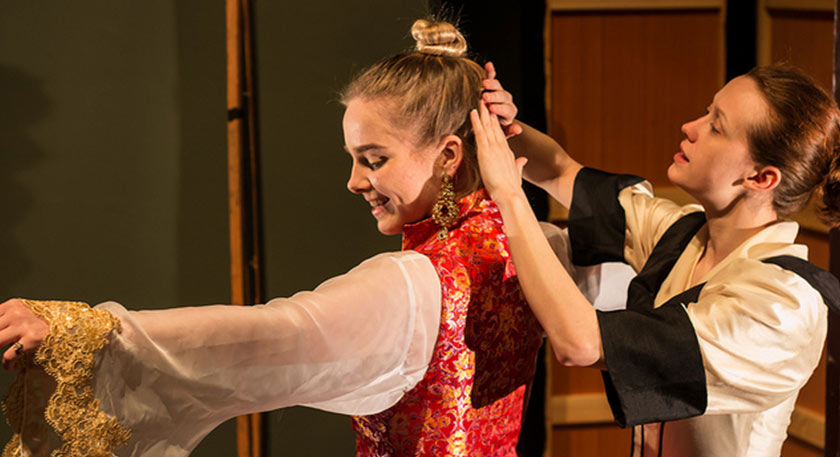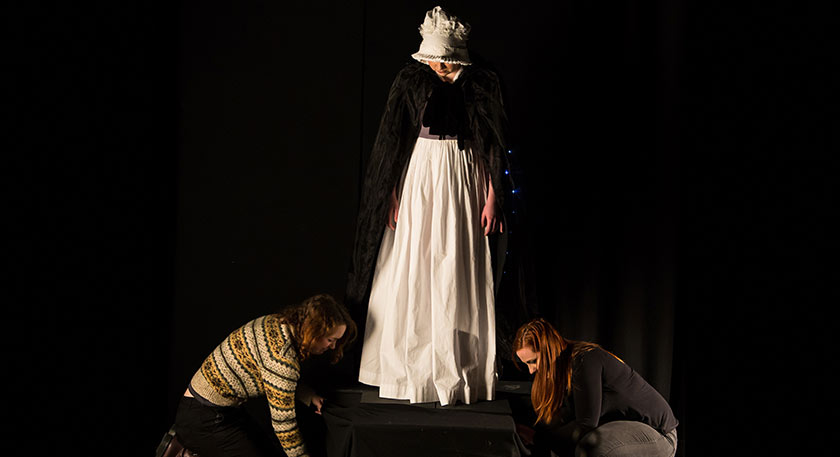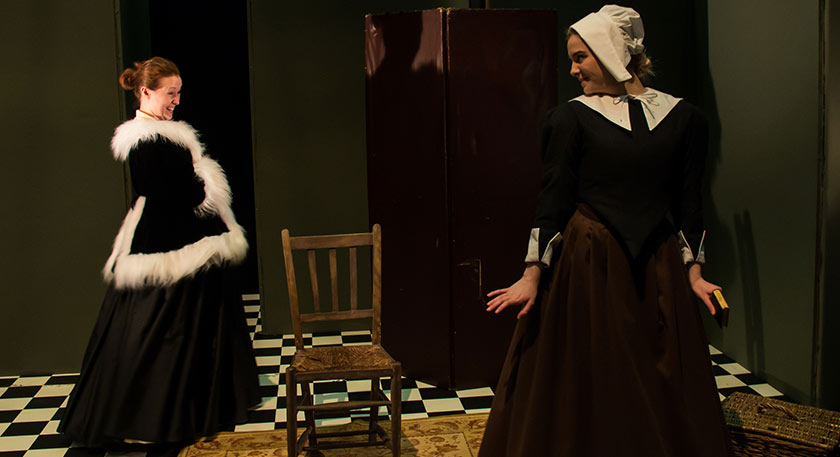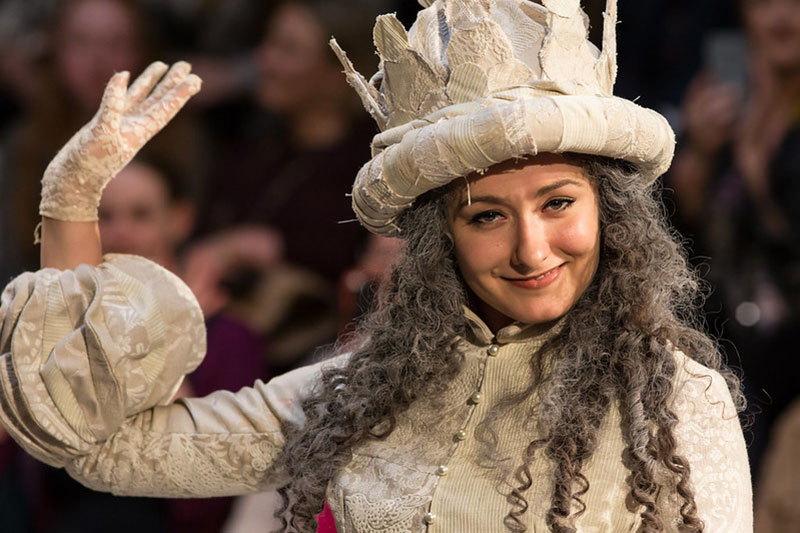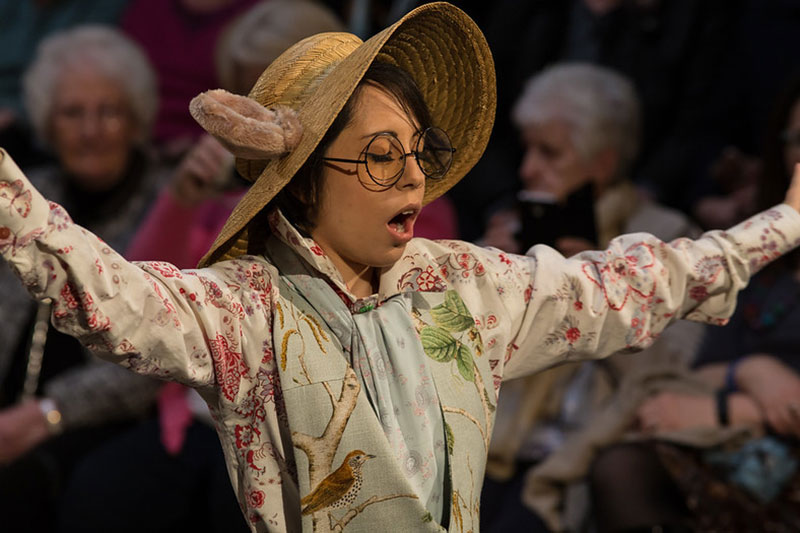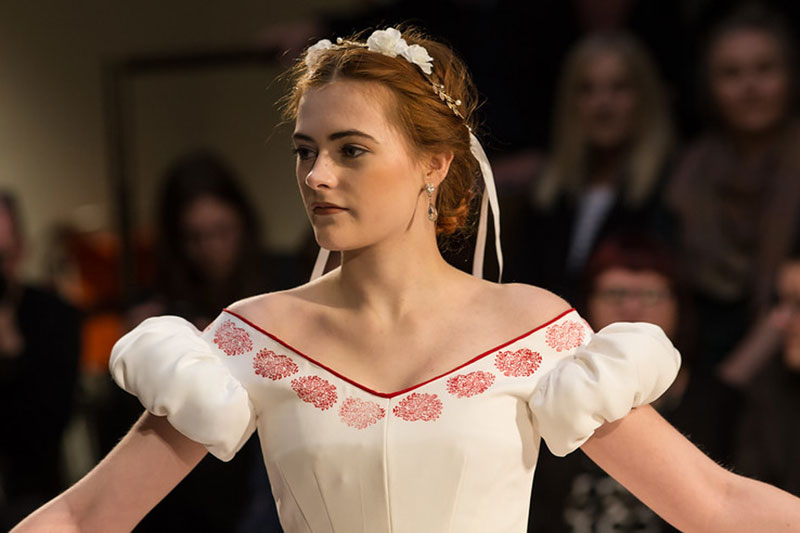 Start Your Application
Course Overview
Duration
3 or 4 years full-time
School
School of Arts, Social Sciences and Management
Blogs You Might Also Like
Courses You Might Also Like