Canvas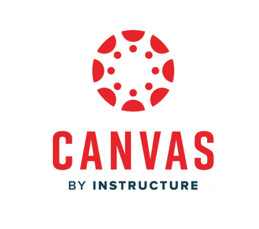 The University has partnered with Instructure to adopt their platform, Canvas, as our institutional Virtual Learning Environment (VLE). The new VLE will be operational from the beginning of the 2023/24 academic year.
Canvas will provide a more consistent and accessible experience that promotes student-centred learning through the platform's course design features and intuitive interface.
The project team is working with students and staff throughout each phase of the project to ensure our new VLE can continue to support and enhance learning and teaching at QMU.
Regular updates will be published on the dedicated project website.
Canvas Project Website (QMU login required)
What is Canvas?
Canvas is the new Virtual Learning Environment replacing The Hub (Blackboard Learn) at Queen Margaret University from the start of the 2023/24 academic year.
Canvas Overview video for Students
Why Canvas?
The end of the current licence agreement presented the opportunity to act upon feedback from staff and students, which informed the requirements for a new platform. After a comprehensive tender process Canvas was the platform that best met the vision and requirements of the University.
Canvas is being used by some of the world's leading universities to deliver high quality and inclusive, digital teaching and learning experiences.
It is intuitive, easy to use, scalable and capable of growing with QMU's needs. It also integrates with our most commonly used applications, including Panopto, PebblePad and Turnitin.
Project Website
The Project Delivery Team have created a project website to provide regular updates to the QMU community. This includes information on the project governance, timeline, migration and training along with regularly updated FAQ guidance
Canvas Project Website (QMU login required)
How to login to Canvas
All staff and students can now login to Canvas on https://canvas.qmu.ac.uk/.
Only those in involved in the Early Adopter Programme during Semester Two and Three in 2022/23 will see module content.
Canvas uses Microsoft authentication for login. Use your full University email address and password to log into Canvas.
If you are already logged in to Microsoft you will bypass this.
Canvas 'Tier 1' Support - 24/7
Canvas provides '24/7 Tier 1' support. Students and staff can contact the Canvas in-house support 24/7/365 through online ticket submission, chat or phone. 
For any questions or problems within the Canvas system students and staff should contact Canvas support first. 
Canvas Support can be contacted in a number of ways from the 'Help' button in the global navigation menu.
Canvas Guidance for Students
Canvas Training and Guidance for Staff
Growing with Canvas at QMU is a self-paced course for staff to learn how to use Canvas.
Materials includes:
Navigation and communicating with students
Building content and course design
Student activities and collaboration opportunities
Marking and feedback
Canvas Training webinars led by the Technology Enhanced Learning (TEL) team are scheduled and available for booking.
Canvas Retreats
Technology Enhanced Learning (TEL) are running in-person Canvas drop-in sessions every Wednesday, 2pm – 4pm, Room 1124.
Drop in at any time if you have specific questions or if you want to informally explore Canvas with the assistance of a Learning Technologist.
Canvas Mobile Apps for Students and Teachers
Canvas has two mobile apps available, one for staff and another for students. Both apps have most of the same functionality as the web-based version of Canvas.
How to download the Canvas Mobile Apps
The Canvas Teacher and Student apps are available from both the Google Play and iOS app stores.
Canvas Teacher App
Canvas Student App