Canvas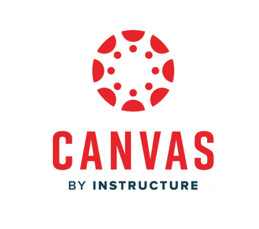 The University has partnered with Instructure to adopt their platform, Canvas, as our institutional Virtual Learning Environment (VLE). The new VLE will be operational from the beginning of the 2023/24 academic year.
A dedicated project website has been created for students and staff to provide regular updates on the governance, training and rollout of the platform, together with information on our Early Adopter phase during Semester Two 2022/23.
Canvas Project Website (QMU login required)
What is Canvas?
Canvas is the new Virtual Learning Environment replacing The Hub (Blackboard Learn) at Queen Margaret University from the start of the 2023/24 academic year.
Canvas Overview video for Students
Why Canvas?
The end of the current licence agreement with Blackboard presented the opportunity to act upon feedback from staff and students, which informed the requirements for a new platform. After a comprehensive tender process Canvas was the platform that best met the vision and requirements of the University.
Canvas is being used by some of the world's leading universities to deliver high quality and inclusive, digital teaching and learning experiences.
It is intuitive, easy to use, scalable and capable of growing with QMU's needs. It also integrates with our most commonly used applications, including Panopto, PebblePad and Turnitin.
Project Website
The Project Delivery Team have created a project website to provide regular updates to the QMU community. This includes information on the project governance, timeline, migration and training along with regularly updated FAQ guidance
Canvas Project Website (QMU login required)
Early Adopters: How to login
Staff and students on modules that are involved in the Early Adopter rollout during Semester Two in 2022/23 can login to Canvas on https://canvas.qmu.ac.uk/.
Canvas uses Microsoft authentication for login. Use your full University email address and password to log into Canvas.
If you are already logged in to Microsoft you will bypass this.