Canvas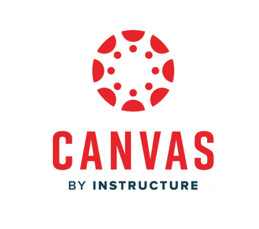 From September 2023, the University will move to our brand new Digital Learning Environment - Canvas replacing The Hub (Blackboard Learn) at Queen Margaret University.
Canvas will provide a more consistent and accessible experience that promotes student-centred learning through a modern and more user-friendly platform. 
You can login to Canvas using the button below or the quick link bar at the top of this website. 
User your QMU email address and password to login. 
Don't forget to download the new Canvas app.  See below for more information
How to login to Canvas
All staff and students can now login to Canvas on https://canvas.qmu.ac.uk/.
Canvas uses Microsoft authentication for login. Use your full University email address and password to log into Canvas.
If you are already logged in to Microsoft you will bypass this.
Canvas Mobile Apps for Students and Teachers
Canvas has two mobile apps available, one for staff and another for students. Both apps have most of the same functionality as the web-based version of Canvas.
How to download the Canvas Mobile Apps
The Canvas Teacher and Student apps are available from both the Google Play and iOS app stores.
Canvas Teacher App
Canvas Student App
Canvas 'Tier 1' Support - 24/7
Canvas provides '24/7 Tier 1' support. Students and staff can contact the Canvas in-house support 24/7/365 through online ticket submission, chat or phone. 
For any questions or problems within the Canvas system students and staff should contact Canvas support first. 
Canvas Support can be contacted in a number of ways from the 'Help' button in the global navigation menu.
Canvas Guidance for Students
Canvas Training and Guidance for Staff
Self Paced Learning
Growing with Canvas at QMU is a self-paced course for staff to learn how to use Canvas.
Materials includes:
Navigation and communicating with students
Building content and course design
Student activities and collaboration opportunities
Marking and feedback
Online Webinars
Canvas Training webinars led by the Technology Enhanced Learning (TEL) team are scheduled and available for booking.


Canvas Retreats
Technology Enhanced Learning (TEL) are running in-person Canvas drop-in sessions every Wednesday, 2pm – 4pm, Room 1124.
Drop in at any time if you have specific questions or if you want to informally explore Canvas with the assistance of a Learning Technologist.