This course may be in Clearing 2022.
Master of Podiatry (MPod)
This four-year integrated master's course will provide you with the theoretical understanding and practical skills that you will need to build your flexible and rewarding career as a podiatrist in the NHS or private sector. You will learn advanced practical skills on placement to allow you to develop your podiatric skills as you progress through the course.  
This course, delivered by staff with an outstanding reputation for the quality of teaching, will equip you with all the knowledge and skills that you require to work as a podiatrist. You will develop your expertise through in-depth theoretical learning, clinical placements in each year and the close support of our very experienced staff.
<iframe src="https://www.youtube.com/embed/aTrd1wlOu7c?rel=0" title="YouTube video player" frameborder="0" allow="accelerometer; autoplay; clipboard-write; encrypted-media; gyroscope; picture-in-picture" allowfullscreen></iframe>
Why QMU?
You will be taught by experienced HCPC registered podiatrists alongside other staff who are professionally and research active in the NHS and private sector. Their applied research and professional links inform the teaching on the course, keeping it up to date with current developments in podiatry and podiatric practice.
Learn real-world podiatry skills on placements within an NHS setting and on other practice-based opportunities with the private and third sector.
In the top 2 for student satisfaction amongst UK universities for 'Complementary and Alternative Medicine' (Podiatry) (NSS 2021)
About the course
As a podiatrist you will be a healthcare professional who has been trained to diagnose and treat abnormal conditions of the feet and lower limbs. Podiatrists work with their patients to prevent and correct deformity, keeping people mobile and active, and helping to relieve pain. Podiatrists work with people of all ages, and your patients will count on you to support and help them with a broad range of mobility and medical conditions of the foot and lower limbs. These may include muscular and joint problems as well as broader health issues such as diabetes, blood disorders and disorders of the nervous system, which may involve complex wound management.
The Year One modules include introductions to anatomy and physiology. You will study pathophysiology and microbiology, as well as beginning to learn about lower limb and foot conditions. You will be prepared for clinical practice by developing your communication skills and exploring the professional requirements to allow you to become a podiatrist and to work as part of a team. This will involve you developing key skills to allow you to begin your professional development journey as a podiatrist. In addition, to assist your transition into university level study there is a focus on academic and research skills including essay writing and how to access information to support your learning. An early introduction to podiatry in the form of learning about clinical practice on placement provides the opportunity to allow you to integrate into the clinical environment.
In Year Two you will undertake modules that explore human walking and musculoskeletal problems. You will continue to broaden your understanding of health and wellbeing and how to influence and facilitate behaviour change. Academic skills will be further developed by exploring how knowledge can be acquired, applied and integrated into practice. You will learn more about medicine and pharmacology. You will continue to develop your practical skills through further supported clinical placement.
Year Three modules are designed to enhance your critical thinking, research skills and further develop your knowledge of foot and ankle imaging modalities. You will be broadening your healthcare awareness and challenging your understanding of health education and promotion, as well as developing your key skills in working as part of a multidisciplinary team. You will be extending and strengthening your knowledge and skill in research. You will continue to link theory and practice during a range of clinical placement opportunities.
Year Four provides the opportunity to enhance, consolidate and reflect on your theoretical learning to date. You will continue to develop your skills in research, professional development, and current and advanced clinical skills enabling a smooth transition to working life. You will explore leadership skills and innovative practice to meet contemporary healthcare challenges in podiatry. You will complete your academic learning by undertaking appropriate and focused research activities.
We aim for all our graduates to be confident in their own professional identity and have the additional skills that will allow you to work as an effective multidisciplinary team member. This is the reason why we have implemented an interprofessional working focus within all of our health care courses, including this one.
Structure
This is a four year integrated undergraduate master's course. Students commence the course with a view to graduating with a Master of Podiatry (MPod) in four years and the eligibility to apply for registration with the Health and Care Professions Council (HCPC). Years Three and Four will be taught alongside postgraduate students studying on the Pre-Registration course. There is also an option for students to choose a BSc (Hons) route at the end of year two and they will still be eligible to apply for registration with the HCPC as a podiatrist.
Modules
Year One
Podiatric Clinical Practice 1
Becoming an Allied Health Professional
Anatomy, Pathophysiology and Microbiology
Developing Resilience of Self and Others for Professional Practice
Physiology
Finding Your Academic Voice
Year Two
Podiatric Clinical Practice 2
Mechanics of Normal and Pathological Gait
MSK
Orthopaedics
Behaviour Change
Developing a Spirit of Inquiry
Pharmacology for Podiatrists
Year Three
Podiatric Clinical Practice 3
Theoretical and Clinical Approaches to Multidisciplinary Team Working
Diagnostic Investigations for Podiatric Practice
Active Citizenship
Understanding and Appraising the Evidence for Practice
Medicine and Pathology
Year Four
Podiatric Clinical Practice 4
Advancing Clinical Practice
Tissue Viability
Applying Skills of Critical Enquiry
Leadership and Enterprise in Health Practice
The modules listed here are correct at time of posting (April 2021) but may differ slightly to those offered in 2022. Please check back here for any updates.
Teaching, learning and assessment
You will learn in face-to-face and online lectures, seminars, tutorials and practical workshops. There will be a mix of classroom and online learning. Outwith timetabled sessions you will be expected to continue your own learning through self-study. You will be assessed by a variety of assessment methods (for example written and practical exams, written assignments, presentations) at the end of each module. 
Placements
Placements are where your theoretical learning is consolidated and deepened by working directly with patients and qualified staff. You will attend a variety of placements within the NHS at various locations across Scotland. The programme team will assist with the sourcing and allocation of placements for each student on the course.
Careers
It is up to you which path to take. There are excellent clinical opportunities in the NHS and in private practice. You may wish to start up your own business, or move on to do some postgraduate research. Our alumni are currently enjoying careers in the NHS and private practice, and in the areas of sports medicine, community clinics, foot surgery and paediatrics.
Entry requirements
Scottish Higher: Standard -  BBBC, Minimum - BCCC
A Level: CCC
Irish Leaving Certificate: H2 H3 H3 H3
International Baccalaureate: 28 points
International: IELTS of 6.0 with no element lower than 6.0

Required subjects: One science at Higher/A Level or equivalent. English and Maths at Nat 5/GCSE.
Mature/Access: Related Access course, see: www.qmu.ac.uk/college-qualifications
We welcome applications from mature students with other relevant qualifications and/or experience.
Direct Entry: Not available. Relevant HN qualifications may be considered for entry to Year One.
Other requirements:
A satisfactory criminal records check from the PVG Scheme, an occupational health check and personal indemnity insurance (normally through membership of the professional body) are required.
You may be requested to be immunised against Hepatitis B.
The cost of the PVG check and the professional indemnity insurance is the responsibility of the student. Currently the cost of the health check is funded by the Scottish Government for Scottish students only, other students are responsible for this cost. This is however subject to change should the Scottish Government change their funding policy.
Professional registration/accreditation
This course is approved by the College of Podiatry and the HCPC. Successful completion enables application for registration with the HCPC as a podiatrist.
Teaching staff, class sizes and timetables
View open day course presentation
View specialist facilities film
Please note:
The delivery of this course is subject to the terms and conditions set out in our 2022/23 Entry - Terms and Conditions (Undergraduate).
Teaching staff may be subject to change.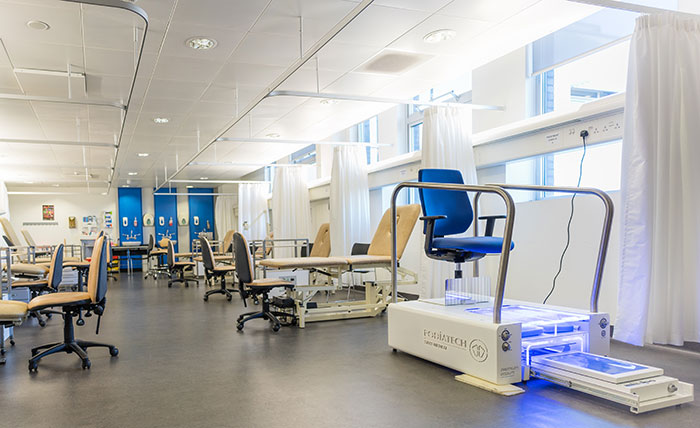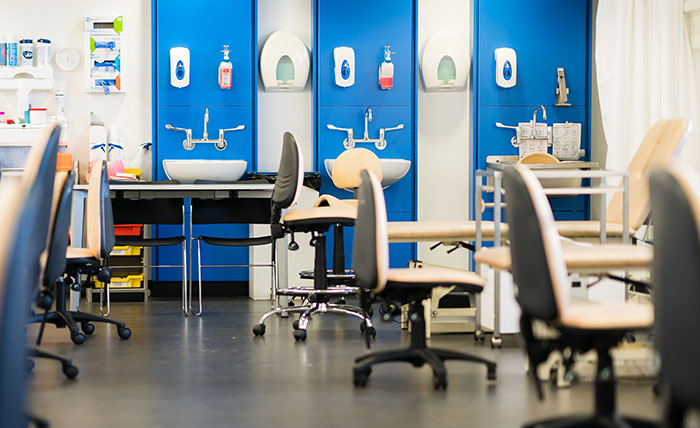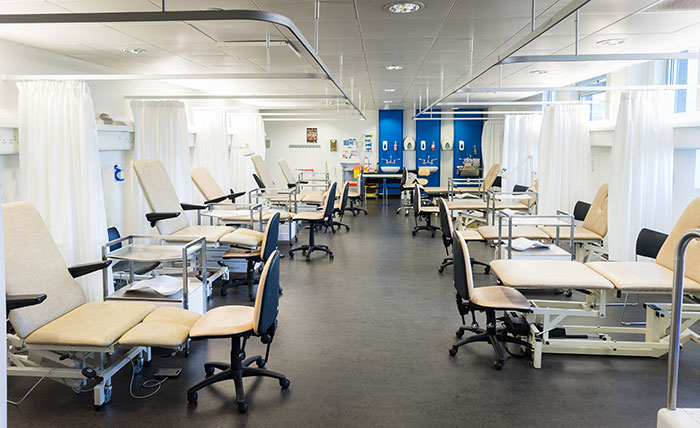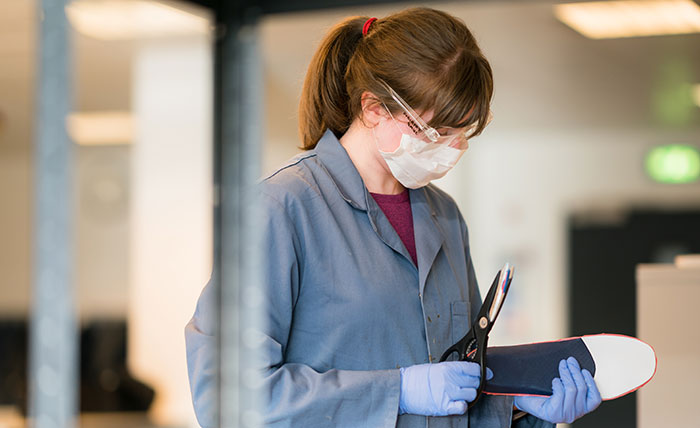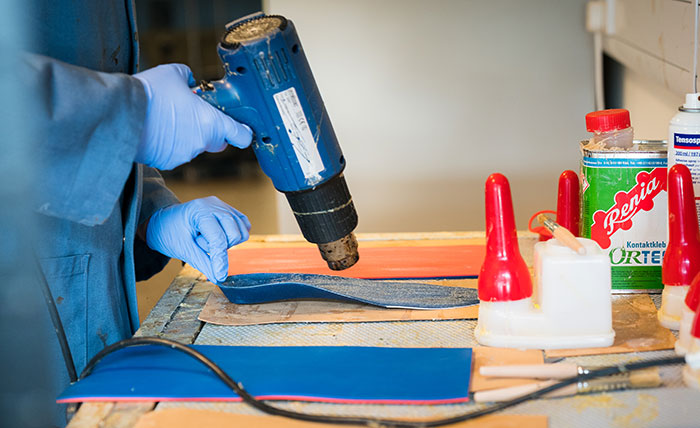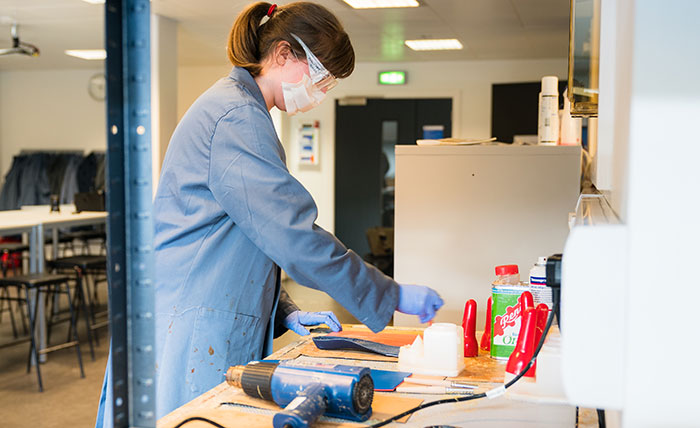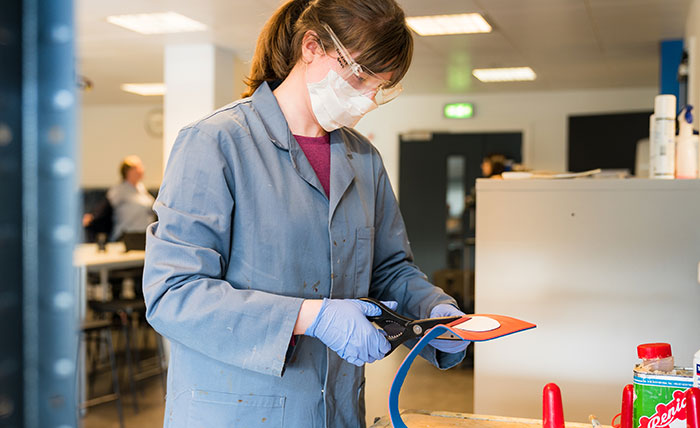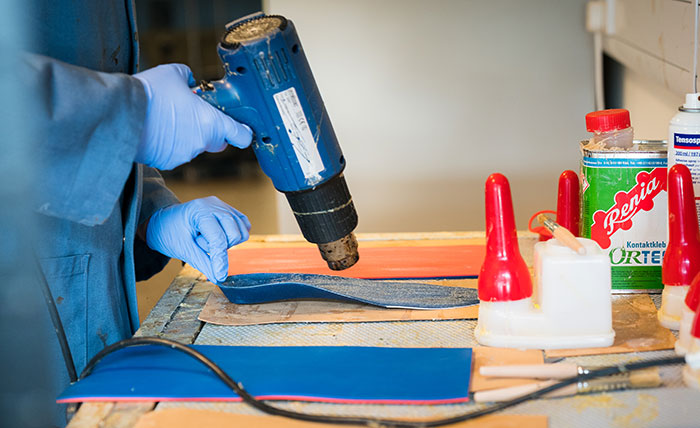 Start Your Application
Course Overview
Duration
4 years full-time
School
School of Health Sciences
Courses You Might Also Like