Using Research to Improve Organisational Performance in the Cultural Sector
This course will provide students with the skills and confidence to successfully use research and data to improve organisational performance in the cultural sector. It begins with an overview of the ways in which research and data operate in the sector before moving into an applied and practical phase in which your personal objectives form the basis of sessions on research theories, data collection and analysis methods. By the end of the course, you will know how to make effective use of research to achieve your goals.
Why QMU?
The course is led by cultural sector experts in research and data who have practical experience of using research to improve performance and influence policy on a national level.
The course will give you the opportunity to explore research relevant to your specific professional context.
Your assessment is designed to be of practical application to the organisation(s) you work for/with.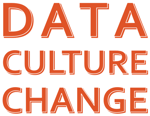 Who is this course for?
This course is for current and aspiring leaders in the cultural sector who wish to use research to improve organisational performance. It will be especially useful for people whose role requires them to supply metrics and other performance updates to funders, as well as those who want to better evidence impact and improvement for evaluations, advocacy or funding applications.
What will I learn on the course?
On this course you will learn about how to use data and research to improve organisational performance. Topics covered include:
types of data in the cultural sector; their strengths, weaknesses and uses
logic models and theories of change
knowing 'what works'
dashboards, metrics, indicators
commissioning and partnering on research
keeping up to date with new research
systems of ongoing improvement and reflective learning
By the end of the course what will I be able to do?
On completion of the course, you'll be able to:
Find, generate, analyse, interpret and operationalise data and the insights it provides for organisational performance.
Be a smart commissioner of research – and a productive partner in research collaborations.
Track, demonstrate and articulate the ways in which your organisation is performing and improving.
Know how to keep up with latest developments in the field and the latest research findings.
How long does the course last for and how much time will I need to spend on it each week?
The course runs over a 12 week period between May and July 2023 (tbc) during which you will be required to take part in 2 in-person workshops and 8 online classes.  In addition to these sessions, you will also need to spend around a day a week undertaking independent study that will complement what you learn in class. This will include set readings, guided learning exercises and conversations/correspondence with the module co-ordinator.
How will I be taught?
The course will begin and conclude with a 4hr in-person workshop for the whole class on campus in Edinburgh in May 2023 (tbc). In addition, there will be 8, 2-hour online seminars delivered across the intervening weeks. Your individual learning will include 4 hours of one-to-one support from the module tutor delivered online and spread across the duration of the module. You will be expected to prepare contributions to the workshops and seminars and should set time aside each week to do so.
Does the course have an assessment and if so what sort of assessment will it be?
There is one 4000-word assessment for this module. For this assignment you will design your own evaluation and/or research plans after critically exploring a particular topic or question that is relevant to your current professional context. The topic of the assessment will be determined by your specific circumstances and present/future challenges so as to ensure it has real-world relevance for you.
Who will be teaching me?
The course is delivered by James Doeser. James is an experienced researcher, consultant and coach with a CV that straddles academia, employment in the sector and freelancing.
James will be assisted by David Brownlee of Data Culture Change. David's previous cultural leadership experience includes roles as Executive Director of UK Theatre, Chief Executive of Audiences UK and Managing Director of Purple Seven.
What equipment will I need for this course?
You will require access to a computer or laptop, internet connectivity and a webcam.
Student support/access to facilities
For the duration of your course you will be able to make use of our on-campus learning resource centre as well as access to our full range of online resources, including e-books and academic journals.
You will also have limited, mainly online access to Student Services support. Students with particular support requirements can contact the Disability Service at disabilityadvisers@qmu.ac.uk
As you will be studying with us for less than a full academic year you will not be provided with a personal academic tutor (PAT). However, any queries regarding your studies should be directed to the staff member leading the delivery of your course.
Entry requirements
No formal entry requirements.
The course is delivered at Master's level and each applicant must decide if the level of study is suitable for them.
Applicants for Master's level study would usually hold an undergraduate degree or have relevant professional experience that supports study at this level. Applicants that have previously studied outside the UK should check that their qualification has been taught at a suitable level to prepare them for Master's level study.
You do not need to provide proof of your previous qualifications.
English Language requirements – This course is taught and assessed in English. Applicants do not need to provide proof of their English Language skills when applying for this course, but all applicants should consider whether they have sufficient English competence to study at this level.
Applicants for this level of study would usually be able to demonstrate a level of English equivalent to IELTS 6.5 overall, with no component score below 6.0
Start date
Start dates: 1 May 2023
NB This course will run depending on numbers registered. Confirmation of commencement will be 4 weeks in advance of the start date.
Fees (and free places)
Fees: £800
Free places are available for any person resident in Scotland, who holds an undergraduate degree (or equivalent professional experience), who is not currently studying for a degree level qualification, and meets at least one of the criteria below:
unemployed or at risk of redundancy
self-employed and working within the creative and cultural industries or hospitality, tourism, and events sector
employed by a Scottish arts, cultural, hospitality, tourism, or events organisation
employed by a Scottish charity or social enterprise
Please note: free places are limited, and subject to availability.