Getting Started
Information Technology will play a large part in your studies at Queen Margaret University and this is your guide to getting up and running.
Online Matriculation
All students are required to formally register with Queen Margaret University; this registration process is referred to as Online Matriculation. Once you have matriculated, you are entitled to pursue your course and access online facilities. The process will take around 15 Minutes to complete.
For more information, please see the Matriculation and Enrolment pages
Logging in
Your username to access QMU IT systems is the same as your matriculation number. Your password is the one which you received when you matriculated.
Once you have received your password, you need to register with the Self Service Password Reset(SSPR), to ensure you can manage your own passwords
You can register for SSPR using this link. Sign in using your @qmu.ac.uk email address and password. You can then set up authentication to a phone, secondary email address or security questions. Once you are registered, whenever you are prompted to change, or you have forgotten your password, you need to go to passwordreset.microsoftonline.com/.
Please see our SSPR page for more information.
IT recommends bookmarking the above links for ease of access when needed.
In emergencies you can contact the Helpdesk for assistance.
Email
As a student of QMU you have your own personal email account.
This can be used to communicate with:
Your lecturers and tutors
Other staff and professionals within QMU
Students on your course
Students on other courses
Professional contacts outwith QMU
You should check your student mailbox regularly as it is the only account that QMU will use to communicate with you.
Outlook Webmail
If you wish to access email on the web, the QMU Outlook Webmail service can be used. Go to access your QMU mailbox from a web browser or any internet connected computer.
The Outlook Webmail guide has more information.
Wi-Fi Access
All QMU students, staff, and visitors from participating institutions should use the eduroam network. Instructions on how to connect can be found on the link.
Eduroam allows you connect to WiFi wherever it is available.  More details can be found on the Eduroam website
Gartner Campus Access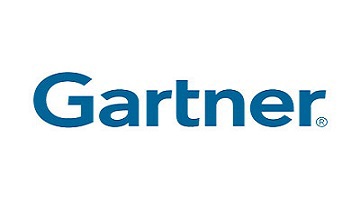 Gartner is a leading technology firm that provides research and analysis services to inform and support decision making in higher education and other industry sectors.
As a student of QMU, your Gartner Access can:
Provide credible and independent research and analysis for dissertations and coursework assignments
Help you understand how organisations are using technology to increase efficiency, reduce risks and increase market share and profits.
Provides a wealth of knowledge of the operations and challenges of companies that may ultimately become your employers
Helps you to differentiate yourself from the competition leading to greater employability
As a member of QMU staff:
Develop course materials on the basis of what will be topical in business in the future
Use the data and information to substantiate research papers
Use the research for teaching purposes (Media, technology and business studies and MBA programs)
Canvas
From September 2023, the University will move to our brand new Digital Learning Environment - Canvas replacing The Hub (Blackboard Learn) at Queen Margaret University.
Canvas will provide a more consistent and accessible experience that promotes student-centred learning through a modern and more user-friendly platform. 
You can login to Canvas using the button below or the quick link bar at the top of this website. 
User your QMU email address and password to login. 
Don't forget to download the new Canvas app. 
Timetable
The QMU academic timetable is available online. Click to view QMU timetable online.
For more assistance with your online timetable, please attend one of the scheduled drop-in sessions or contact your Academic Administration.
You can also find out where your class is by checking the plasma screens at the entrance to all the teaching corridors. The screens are updated from the booking system every minute, and show a selected list of commonly used rooms. The information shown cycles between current and future bookings for the same day. 
OneDrive
OneDrive, part of Office 365, is Microsoft's cloud storage option and is available to all QMU students and staff.
Please note: QMU recommends the use of OneDrive over external hard drives and/ or USB thumbsticks as we cannot guarantee interoperability of such devices with all on-campus platforms.

There are many benefits to using OneDrive, for example:
Easily store and access your files from all your devices (including Horizon Desktop)
Sync your data to your device using the OneDrive app (download required)
Edits you make offline are automatically uploaded the next time you connect
Share files and collaborate on documents with anyone inside or outside QMU
Quickly find files, photos and documents from personalised search results
Keep your data protected with version control, restore and advanced encryption
OneDrive has a capped quota of 1 Terabyte (TB) per user and is primarily supported by Microsoft (not by QMU IT).
Further information and training can be found on the Microsoft OneDrive Help Center
Office 365
As a member of staff or a current student of QMU you are entitled to free downloads of the latest version of Microsoft Office. Both Windows and Apple versions can be installed on up to 5 concurrent devices.
To access the download please log into webmail.
Once logged in click on "Office 365" at the top left and you will be redirected to the Office 365 home page. The "Install Office apps" button will be visible at the top right.
Be aware that this is your own personal copy of Office and is not supported by QMU IT.
Training for Office 365 applications can be found at the Office 365 Training Center.
Working Off Campus
Our desktop environment means that everyone, including our distance and part-time learners, can access QMU's online resources from wherever they study.
Our Remote Desktop service allows you to login and work as if you were on campus.
Our handy Remote Access Guide tells you all you need to know about accessing this service.
Multi-Factor Authentication (MFA)
MFA is now live on all QMU accounts. Add extra security to your account in a few steps.
More information and guides are available on our MFA page.
Printing
QMU computer terminals across campus are linked to a battery of multi-function print devices (MFDs). Each of these devices is designed to provide high quality black and white printing, scanning and copying. Some are also equipped to provide high quality colour printing and copying. A small charge is applicable for printing and copying however bulk printing (more than 50 pages) should be arranged via Paragon Service Point, QMU's web-print portal.
New students are awarded credit towards the cost of their printing during enrolment at QMU. Credit can be uploaded using all major credit cards and via Paypal and WorldPay. Two cash-loading machines are installed in the LRC, however no refunds are permitted so care should be taken when adding credit, particularly near the end of each academic year. The print credit may only be used when printing via the MFD devices and cannot be used to purchase print services from the Service Point.
Print tasks which require binding or laminating services should also be requested via the Paragon Service Point.
NEW WEB PRINT OPTION NOW AVAILABLE
No need to logon to a thin client or remote desktop session to simply print a document. Students can now print documents from any device by using the new Web Print option.
(Please note - Web Print only works on-campus while connected to the EDUROAM WiFi network).
Resources & Learning
As a QMU student you will have access to our modern information technology facilities.  On campus you can use the thin client terminals that are located throughout the academic building to access all university resources. 
Through these you will have access to a wide range of applications to support your learning while studying at QMU.  These include:
Blackboard VLE
Library Management
Standard software such as Microsoft Office, SPSS, RefWorks etc
Specialised applications, dependent on course
Wide range of electronic resources for study and research
BYOD
If you prefer to use your own device then there are multiple charging points available to use to ensure you never lose power. 
You will need to connect to the EDUROAM wireless network to access resources.  Instructions on how to do this are available in the IT Services pages of the website.
You can then either use the Horizon desktop to use all resources available through the thin clients, or access online resources directly through your preferred browser.
Support for devices can be obtained at the User Services desk located in the LRC.  QMU however cannot provide any detailed support  for your own device but will do our best to help.