Postgraduate Open Events
We offer a number of online and in-person opportunities to meet with us to find out more about our courses and studying at QMU. For information on future events, please see the relevant tabs on this page.
Other ways you can meet or talk directly with us (eg campus tours and our 'Ask a Student' service.
On campus Postgraduate Open Evening - 18 May 2023
BOOKING INFORMATION: You no longer need to pre-book to attend this event. Please read all the information below before you come along. On arrival at QMU you will be asked to complete a short registration form and directed to the course stand (or talk if relevant) that you are interested in. 
EVENT FORMAT: Our on campus postgraduate open evening will give you the opportunity to speak to programme leaders about your course/s of interest.
Please note that not all of our postgraduate courses are taking part in our open evening. You will see those which are further below on this tab.
The majority of programme leaders will be able to speak to on a 121 basis, however please note that the following courses will deliver a presentation at set times as follows:
MSc Art Therapy: 5.45pm & 6.45pm
MSc Dramatherapy: 5.45-6.30pm
MSc Music Therapy: 6.00pm
MSc Occupational Therapy (Pre-Reg): 5.45pm
MSc Physiotherapy (Pre-Reg): 6.00pm
MSc Speech and Language Therapy (Pre-Reg): 5.45pm & 6.30pm
TIMING: The postgraduate open evening will run from 5.30pm - 7.30pm and you can come along anytime between those times. If interested in any of the courses that are delivering a scheduled talk, we recommend that you plan your visit to attend that.
TRAVELLING TO QMU: QMU encourages the use of public transport. The campus is easy to reach by train or bus from Edinburgh and the Lothians. If you do need to travel to our campus by car, the carpark will be open and free to use after 5pm. Please note that the campus carpark is only accessible from the A1 (older sat navs will take you through Musselburgh and you will not be able to access the carpark). 
COURSES TAKING PART IN THE ON CAMPUS POSTGRADUATE OPEN EVENING :
Business
MSc Accounting and Finance
MSc International Management and Leadership
MSc International Marketing
 Culture and Creativity
MA Applied Arts and Social Practice
PgCert Arts Management
MA Arts, Festival and Cultural Management
MSc Media, Management and the Creative Industries
Education
PGDE Secondary (Business)
PGDE Secondary (Home Economics)
PGDE Secondary (Religious, Moral and Philosophical Studies)
e-PgCert Professional and Higher Education
Institute for Global Health and Development
MSc Global Health
MSc Applied Global Health
MSc Sexual and Reproductive Health
MSc Mental Health and Psychosocial Support
PgCert Health Interventions in Fragile and Conflict-Affected Settings
Media, Communications and Public Relations
MSc Digital Campaigning and Content Creation
MSc Global Film Industries
MSc Political Communication and Public Affairs
MSc Strategic Communication and Public Relations
Person-Centred Practice
MSc Person-Centred Practice
PgDip Person-Centred Practice (Advancing Care Homes Practice) 
PgDip Person-Centred Practice (Advanced Forensic Nursing) 
PgDip Person-Centred Practice (District Nursing)
PgDip Person-Centred Practice (Health Visiting) 
MSc PgDip/PgCert Person-Centred Practice (Palliative Care) 
PgDip Person-Centred Practice (School Nursing) 
Independent and Supplementary Prescribing (single module)
GDip Integrated Community Nursing 
Pre-Registration courses
MSc Art Psychotherapy
MSc Audiology (Pre-Reg)
MSc Dietetics (Pre-Registration)
MSc Dramatherapy
MSc Music Therapy 
MSc Occupational Therapy (Pre-Registration)
MSc Physiotherapy (Pre-Registration)
MSc Podiatry (Pre-Registation)
MSc Diagnostic Radiography (Pre-Registration)
MSc Therapeutic Radiography (Pre-Registration)
MSc Speech and Language Therapy (Pre-Registration)
Mad Studies
Research
MRes
PhD
Professional Doctorate
Online Postgraduate Open Day - 16 November 2023
**Please note that more information and booking for this event will be available nearer the time.**
Our Online Open Day is an opportunity for you to find out more about QMU, Postgraduate study options, careers and employability, and how to make an application. 
EVENT FORMAT: All the courses that will be taking part will have a 50-minute live session at some point across the day. During this session you will be able to chat to academic staff from the course. To participate you will need a microphone facility on your device. Using your camera is optional.
BOOK A PLACE: A link to book a place will be posted here nearer the time.
On campus Postgraduate Open Evening - 23 November
More information and booking is not yet available. Please check back here soon.
Fee discount for QMU graduates
The QMU postgraduate student experience as told by one of our students (Becky Hope-Palmer)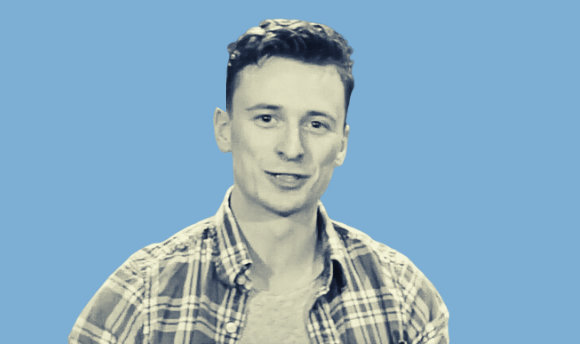 Student stories - MSc Digital Campaigning and Content Creation Read about Harry's experience at QMU
Student stories - MSc Physiotherapy Colby shares what brought her to Edinburgh and QMU
Student stories - PDGE Home Economics Learn why Ryan chose a teaching degree at QMU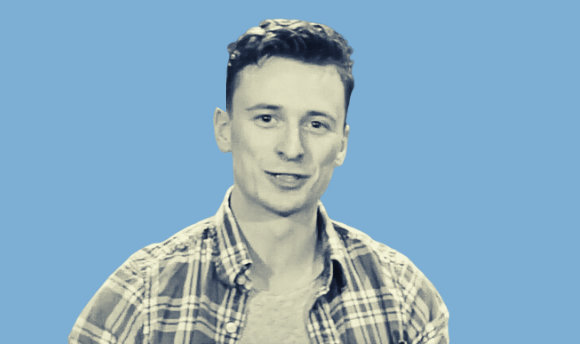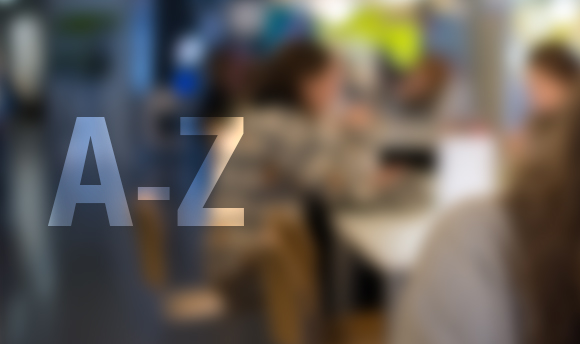 Funding Postgraduate Study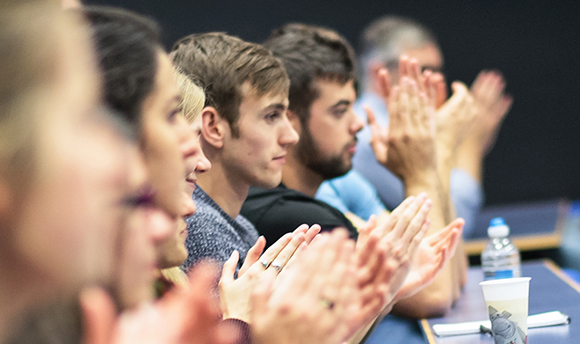 Find out more
Student stories