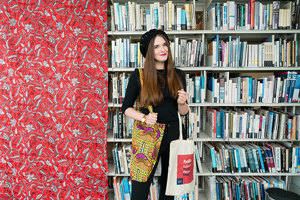 Reason #1: Great Courses and Placements
Queen Margaret University delivers relevant degrees to prepare you for a successful and rewarding career. Offering the perfect blend of both theory and practice, many of our courses include practical work placements and/or are accredited by professional bodies.
Reason #2: Successful Careers
At 3%, QMU has the lowest level of unemployment in Scotland for its graduates 15 months after they have graduated. The average figure for Scotland is 5%. (Graduate Outcome Statistics 2018/19,published by HESA in 2021).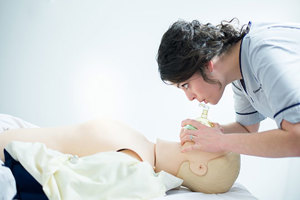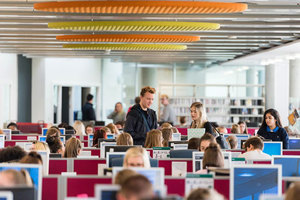 Reason #3: First Class Learning Facilities
Located in beautiful landscaped grounds just 6 minutes' away from the centre of Edinburgh, our modern campus has everything you need for a fulfilling and fun student experience. Our purpose-built facilities boast innovative spaces for teaching and learning, while our on-campus student accommodation offers a secure and comfortable living space just a moment's walk away from your classes. And don't forget the students' union and state-of-the-art sports facilities, all within easy reach in one vibrant academic village.
Reason #4: A Top-Ranking Institution
We are ranked in the top 57% of universities in the world in the QS World Rankings 2023.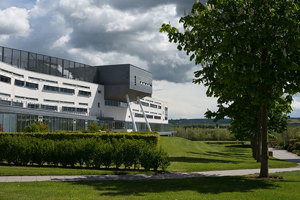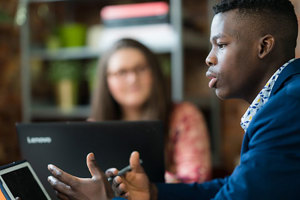 Reason #5: Learn from the Experts
Our staff are renowned in their field and are actively involved in research activities, ensuring that our courses are up to date and relevant. Queen Margaret University is home to strategic research that informs policy and practice which impacts everyday life.
Reason #6: Friendly Campus Community
Thanks to our size, you will never get lost in the crowd at QMU There is a strong sense of community at our campus, and you will quickly get to know our staff and your fellow students. Plus, our broad range of societies and clubs mean you will have plenty of opportunities to make lifelong friends. Students clearly valued feeling part of QMU's community of learners with our 'Learning Community' ranking 5th in Scotland (National Student Survey 2022).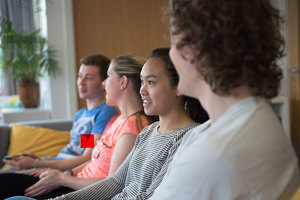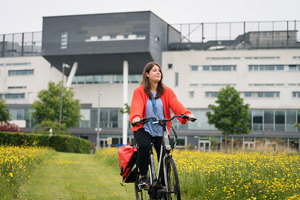 Reason #7: Ideal Location
Our campus perfectly situated with both a breathtaking coastline and the centre of Scotland's capital within easy reach. Fewer than six minutes by train from Edinburgh city centre, we are within walking distance of Musselburgh town centre and have easy access to East Lothian's beautiful coast and countryside. Want to explore further? Rent out one of our affordable bikes, available right on campus.
Reason #8: Innovative Teaching Methods
As a student at Queen Margaret University, you will benefit from a range of teaching methods to make the most of your chosen course, including work-based learning and an online virtual learning environment.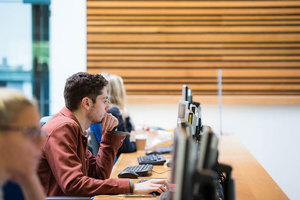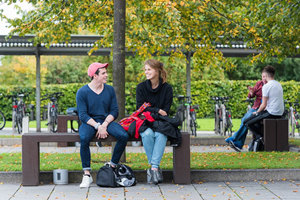 Reason #9: Socially Responsible University
We are renowned for relevant research and knowledge exchange work which makes a positive impact on society, and focus on courses which will produce graduates ready to make a difference in the world. Plus, our new campus is regarded as one of Scotland's most sustainable, earning a BREEAM (Building Research Establishment's Environmental Assessment Method) rating of "excellent" (the highest score of any university in the UK).
Reason #10: Extracurricular Opportunities
We offer an impressive range of career-enhancing extracurricular opportunities including awards, scholarships, internships and overseas travel. You will also find a Business Gateway and Business Innovation Zone on campus to meet the needs of entrepreneurial students and graduates.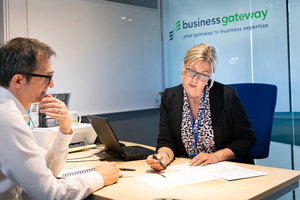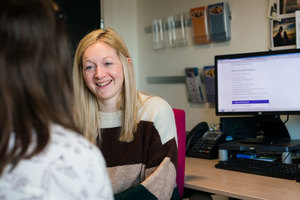 Reason #11: Feel Supported
As part of our comprehensive range of student support services, every student is assigned a Personal Academic Tutor (PAT) who will help guide you through your studies. Your PAT will normally be your main source of advice and guidance relating to your academic studies and can also refer you to other support services if needed.