Wellbeing Service
Wellbeing Support is available for all students throughout the year.  
Wellbeing Adviser, Louise Gill, says:  'The Wellbeing service is here to support our students with anything that may be having an impact on their wellbeing. The aim of the Wellbeing service is for our students to feel listened to in a compassionate, respectful and empathetic way, facilitating solutions and additional resources and support where appropriate.  The service hopes to help students feel that they regain their sense of wellbeing and potential to engage fully with their academic studies and student life.'  
At any time if you feel you are struggling please do not hesitate to get in touch.
Students can access support by filling in a  Wellbeing Service Referral Form or by emailing CWS@qmu.ac.uk 
Louise Gill is the wellbeing adviser for students studying on all courses, except Paramedic Science.
If you are a Paramedic Science Student please link in with our Paramedic Science Wellbeing Adviser, Dona Smith.  To contact Dona you can email CWS@qmu.ac.uk or fill in a Wellbeing Service Referral Form
Louise Gill offers appointments in person/on campus in the wellbeing room which is based in Student Services.  Alternatively, Louise Gill offers outdoor 'Walk and Talk' appointments and another option is to meet online using Teams.  
To access Microsoft Teams, download the free Microsoft Team app onto your device.
Some examples of reasons students access the Wellbeing service....
Anxiety. Stress. Depressive illness/low mood.  Drug and/or alcohol misuse.  Disordered eating.  Bereavement.  Mental health deterioration/mental health diagnosis.  Gambling addiction.  Relationship difficulties.  Disclosures and support related to sexual violence, assault, rape, domestic abuse.  Academic concerns/course worries. Struggles with student life.  
Whatever your concern is please do know that support is available to you from the Wellbeing service.
The Wellbeing Adviser can offer you support and guidance.  They may also direct you to helpful resources, other support services within QMU and/or external support services.
Meet the Wellbeing Adviser
Our Wellbeing Adviser is Louise Gill. Louise Gill is based in the main campus building in Student Services.
Appointments with Louise Gill are available face to face on campus or online, using Microsoft Teams, depending on your preference. 
To access Microsoft Teams you can download the free Microsoft Team app onto your device.
Watch an introductory video by Louise Gill about the wellbeing service
For students studying Paramedic Science they can access support from Dona Smith who is the wellbeing adviser for this course.  To contact and meet with Dona please email 'wellbeing@qmu.ac.uk'. 
Confidentiality
The information you choose to share with the Wellbeing Adviser will be treated as confidential.  The Wellbeing Adviser is part of the Student Services team. 
Relevant information may be shared with other Student Services team members to ensure you receive the most effective and co-ordinated support.  
In situations where we are concerned about a student's welfare, we might extend confidentiality to your PAT and Programme Leader and with your consent we would like to be able to share concerns with your GP and Next of Kin.
There are some circumstances where we have to disclose information without your consent such as; if there is a requirement in law to disclose; or if it is considered that there is substantial risk of harm to you, or a third party if information is not disclosed.
The information that you share within Student Services will be treated confidentially and held by the University in accordance with the Data Protection Act 2018, General Data Protection Regulations 2018 and Queen Margaret University Data Protection Policy and Student Privacy Statement.
Data Protection and Record Keeping
The service works according to the requirements of the Data Protection Act 2018.
Notes taken during the meeting with the Wellbeing Adviser may record background information and key issues worked on in the session. These will vary in length and detail. Points of concern are also noted.  These are stored securely and password protected.  
Access to notes
Under the Data Protection Act 2018, students accessing the Wellbeing Service have the right to access all information held about them by the Wellbeing Service. This can be done by a 'Subject Access Request'. 
Urgent Support
If you find yourself or someone you know experiencing a Mental Health Crisis or emergency, please know that support is available:
Call 999 if you or someone you know experiences an acute life-threatening medical or mental health emergency.
Contact NHS 24 – Free phone: 111
Book an emergency GP appointment - Your GP holds overall health responsibility including any mental health concerns you may have.  
For students registered with a medical practice in East Lothian (including Riverside Medical Practice) you can:
Call the CWIC service for mental health concerns to speak to a trained practitioner, for more information on mental health support from the CWIC service click HERE
NHS Emergency Mental Health Assessment can be available through contacting the Mental Health Assessment Service on 0131 537 6000.  This is a self-referral service and is based in the Royal Edinburgh Hospital, Morningside Place. 
Penumbra run The Edinburgh Crisis Centre and they can be contacted directly on 0808 801 0414 if you want to discuss a mental health crisis.
If you or someone you know is experiencing domestic abuse, violence, intimate partner violence, assault, rape or you feel that your own safety or someone else's is at risk PLEASE KNOW THERE IS SUPPORT AVAILABLE:
QMU Advice and Support for Sexual Harassment and Violence
Edinburgh Womens Aid Support during Coronavirus/Covid-19
National Domestic Abuse Helpline
Scotlands Domestic Abuse and Forced Marriage Helpline 
Galop - LGBT+ Anti Violence Charity Support during Coronavirus
Click - support and advice for women selling or exchanging sex
At any time if you or anyone else is in immediate danger please call the Police on 999.
Listening services
Breathing Space Helpline
Free phone: 0800 83 85 87
Opening hours: Monday – Thursday 6pm to 2am, Friday 6pm – Monday 6am
breathingspace.scot
Samaritans
Free phone: 116 123 - National Line
Open 24/7
Email: jo@samaritans.org
samaritans.org  
Edinburgh Night Line
Confidential Support for Students 8pm-8am term-time.  Tel: 0131 557 4444
Mental Health and Wellbeing Resources
Supporting you to stay on course
There are many factors which may impact on a students' engagement with their academic studies.
If you feel you are struggling 'Supporting you to Stay on Course' helps you to identify support services which may be able to provide you with support and advice. 
To access the 'Supporting you to Stay on Course' form and information please click on the link:
Voluntary Mental Health and Wellbeing Self-Assessment Tool
Staff Information
Staff may also refer students into the Wellbeing service for support.  
It is best that staff discuss this with the student first, and if the student feels unable to access support directly themselves, staff can refer them to the Wellbeing service on the students' behalf, by emailing:
or
If you would like to discuss your concerns regarding a student with the Wellbeing adviser please do get in touch. 
If you are very concerned regarding a students' wellbeing please do consult the Distressed Student Guide - a guide for University Staff
When appropriate staff may want to direct students to QMU Report and Support for more information for staff and students follow the link.
Events and Groups
Wellness Walks - Sept '23 through to Dec'23
Would you like to engage with nature, explore the area and have space to talk? 
QMU Student Wellness walks are free to all our students and facilitated by walk leaders including our wellbeing adviser.
Walks last around an hour and are gently paced, meeting at the bench outside the sports centre. 
Dates for you diary are:
Friday 29th Sept @ 11am, Wednesday 11th Oct @ 2pm, Friday 27th Oct @ 11am, Wednesday 8th Nov @ 2pm, Friday 24th Nov @11am, Wed 6th Dec @ 2pm.  
To book a place or for more information please email 'wellbeing@qmu.ac.uk' or follow the link HERE for QMU Wellness Walks on Eventbrite
Study Skills Workshop for students who identify as neurodivergent
Would you be interested in a workshop for students who identify as neurodivergent (no diagnosis necessary)?
The workshop will explore neurodivergent strategies and tools to support you with your academic workload and study.
Workshops will be facilitated by ELS staff, Disability Service Adviser and Wellbeing Service Adviser. 
You can attend both workshops or either workshop
Workshop 1 - Tuesday 10th October 1-2pm online/Teams or Wednesday 11th October 11am-12pm in person/on campus
Covering: Study Skills, Time Management, Scheduling, Learning Styles, Procrastination/Avoidance, Multi-sensory Learning....
Workshop 2 - Tuesday 7th November 2-3pm Online/Teams or Wednesday 8th November 12-1pm in person/on campus
Covering: Exam focus, revision/learning styles, information recall, anxiety and stress management
To book a place or for further information email:
'studentservices@qmu.ac.uk'
Student Feedback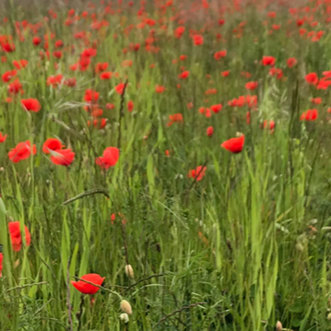 "The Wellbeing Service has been vital to me in the past few days, I would advise anyone needing guidance and someone to talk to, to access this service."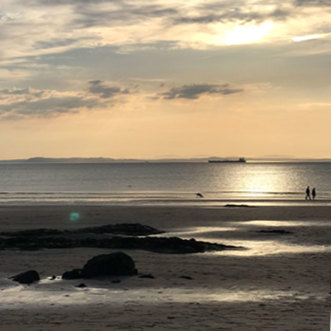 "The Wellbeing Service is extremely helpful. I already feel less stressed, anxious and overwhelmed since meeting with the Adviser and accessing support."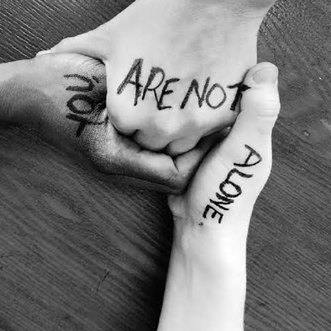 "I wish I had gone to the Wellbeing Adviser sooner. I felt like my world was falling apart, I felt so alone and overwhelmed. The Adviser immediately helped me feel not alone and supported."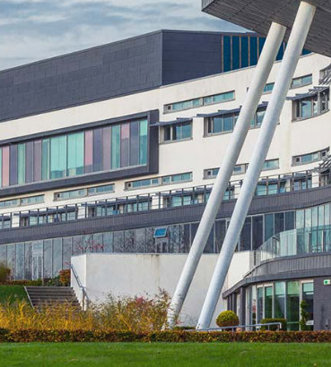 "Thank you for helping me in learning to cope with myself and the world around. Thank you for the listening."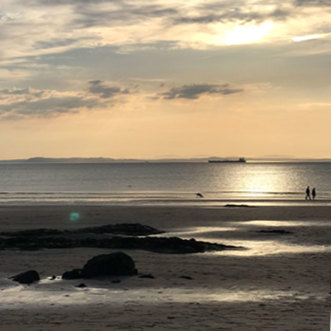 "A safe space where I didn't feel pressured to say anything"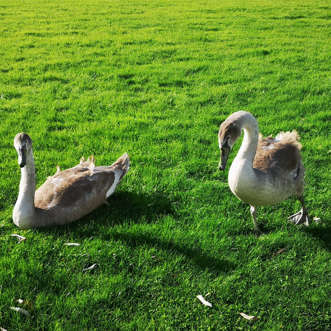 "In my case, word of mouth from a person who experienced excellent service from the Wellbeing Service convinced me to address my problems. I can now thank the person who was enough brave to share its experience with me and hope that someday I can dare to do the same."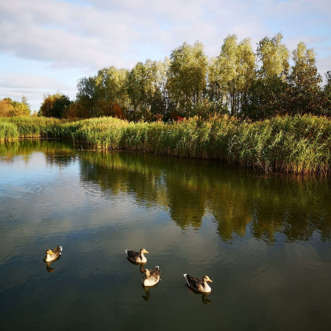 "I always feel extremely welcomed, and that nothing is ever a burden. Excellent support and advice along with effective resources too. By far the most comfortable support I have had"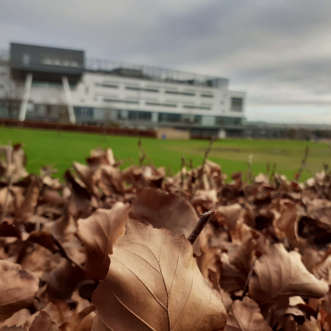 "Had a really good experience with the Wellbeing service. Very quick response to emails and was given a lot of helpful advice and resources after my first meeting"
Student Space - support and information from Student Minds about all aspects of student life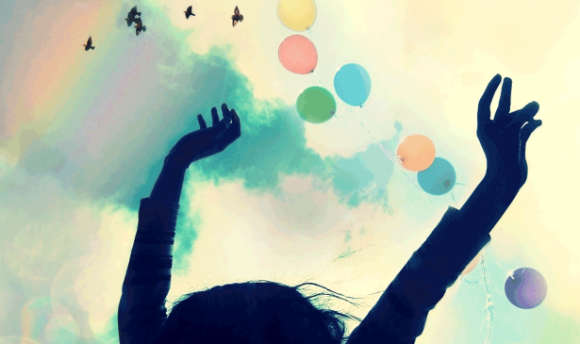 QMU Health and Wellbeing Links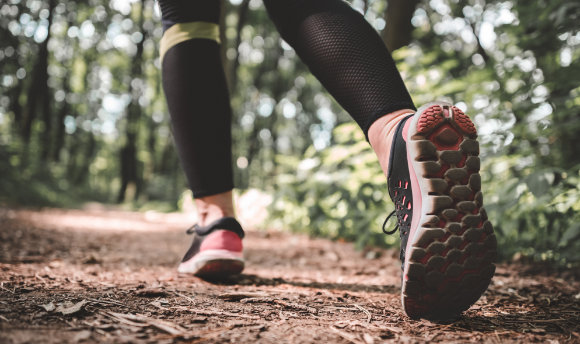 Wellbeing walking routes near QMU