Paula Bolivar Moralo – Theatre & Film – Level 3
AUT University, New Zealand
Going on exchange is probably one of the best decisions I've ever made. I remember it was so hard to choose where to go, and now I'm so happy I chose New Zealand because, otherwise, I wouldn't have met all the amazing people that now are some of my closest friends.
These 5 months in New Zealand went super fast, I still can't believe that the semester is over! It has been a very intense semester, I have visited so many places, met so many people, and lived amazing experiences.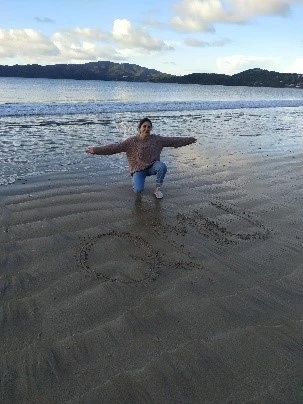 Before going to New Zealand I had very high expectations, I was hoping to meeting good friends, doing a road trip around the country, seeing beautiful places, etc. Those expectations were greatly fulfilled already in the first month!! Reality went over my expectations, and so quickly I found myself at amazing places surrounded by such lovely people.
During my exchange I went on weekends trips almost every week, and during the April break I travelled around South Island in a campervan with few friends for 2 weeks!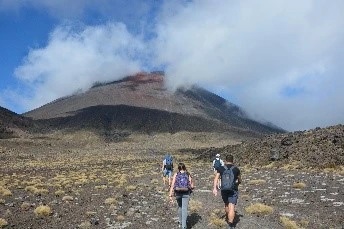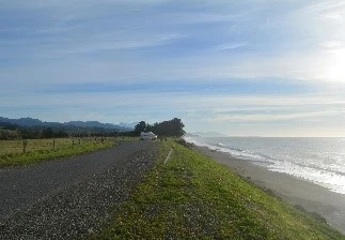 Going on exchange really it's something that changes you, helps you grow, and gives you lifelong friends from all over the world. This may sounds like a cliche, but this exchange to New Zealand really is the best thing I've ever done and has provided me with unforgettable memories.
I'm so grateful for all the experiences I lived in NZ and all the truly good friends I met. Most of them are from Europe, and we are already planning trips to go see each other!!
I would recommend to anyone that has the opportunity to go on exchange. It's not only an opportunity to study in another country but also to meet people from all over the world and learn about other cultures.
About my host university, Auckland University of Technology, it is a very big university, with 3 different campuses. They have great facilities and I'm sure that anyone would like it regardless their major. They also have a Maori department, thanks to what I learnt a lot about Maori culture and history (for anyone actually going to AUT, I highly recommend taking some Maori papers).
There's so much I could write about my exchange, it was an incredible experience, and I didn't want it to end (I actually didn't want to leave Auckland!). But now I can only be grateful for how much I have grown and for having met such lovely people.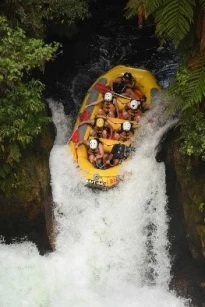 Bungy jumped from 135m, rafted the world's highest commercially rafted waterfall (7m!), saw glow worms, climbed up Mount Doom (well that is not its actual name but close enough for Lords of the Rings fans!), visited Hobbiton… And that's only few of the things I did during those 5 months!