Martina Cingolani – Business Management (Fast Track) – Level 2
Saxion University of Applied Sciences, Netherlands
Living in Holland for six months have been such a rollercoaster of emotions. It was an amazing experience to get to know such an interesting country and culture. Keep reading if you want to know more.
My experience in the Netherlands – QMU exchange
I had the hour to study for a semester abroad at Saxion University of Applied sciences in the city of Deventer. Deventer is a municipality in the Dutch province of Overijssel. It is also a city in its own right. The city of Deventer which is built along the banks of the river IJssel is a very historical city and one of the oldest in the Netherlands. There are many monuments and fine old buildings to look at as you walk through the streets. It has a population of just under 100,000, but it manages to retain a bit of it is old world charm.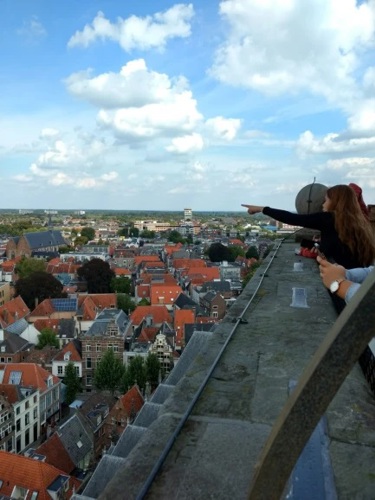 Education at Saxion and pretty much all Holland is centred on helping students to develop professional competence. As a student you are very much responsible for your own approach to studying, although of course our tutors and lecturers are always available to help and advise you. Most of our teaching staff have many years of industry experience in professional organisations.
The atmosphere at Saxion is friendly, open and multicultural. Here are you can find services to support you during your studies. A great place to study! All their campuses are fully equipped to support your learning process. From campus-wide wireless internet to quiet places to study – our campuses have it all! Every School has its own learning resource centre equipped with computers and rooms for working on projects with your fellow students.
What always gets my attention, in multiple social situations, is how Dutch people are conform to each other. Although people seem to value very much their individuality, everybody tends to do the same things in the same way; and if somehow you do it differently, you are considered weird. An emblematic example are the travelling habits of the Dutch, especially among youngsters. It is very common for them to travel abroad at least once a year, and not only the destinations tend to be very uniform, but also the experiences they do tend to be the same. They also tend to hang out a lot with other Dutch people, and they usually bring back very very little about the cultures that inhabit the countries they visited. It is almost as the destinations are mere amusement parks rather than faraway lands with very different traditions and languages.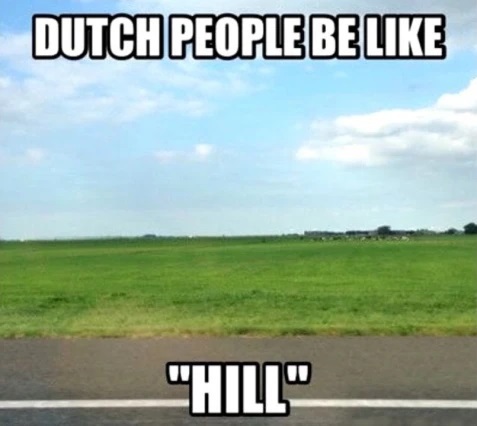 Another aspect are the social interactions, that are kept artificially shallow and light even among people that knows each other since some sometime already. It is almost as they fear emotional involvement with each other. However, being Italian helped to break the ice and create some long-lasting friendships. Their social behaviours also reflect on their typical diet. Italians usually have a pretty big lunch with all the family sitting at one the table. Dutch people tend to keep their lunch quite small; they simply eat one broodje which means sandwich with just cheese (they sure love their cheeses). It might not come as a shock to most people but it sure was for me.
The weather is Holland is not too different from the Scottish weather. However, when it rains, there is no mist, it just pours down buckets of water. While I was in Deventer, in middle of December it snowed a lot and everything around my flat was shining white. I had to go to university, so I wrapped myself with a hundred layers of clothing and biked in the snow to get to class. Thinking back to that episode, I am not sure where I got the courage to tackle such a journey.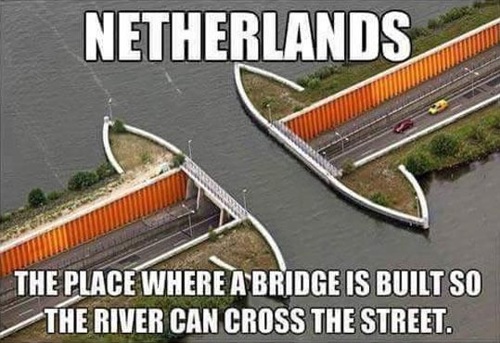 To be very clear, I LOVE the Netherlands, and if I had to write all the things that are amazing about this country it would take me ages and the answer would be very long. This is just my personal stance over them as a buitenlander (somebody that comes from abroad).