Harry Chapman – Psychology & Sociology – Level 3
Eastern Connecticut State University, USA
As I write this, I am getting ready to come home after my exchange semester at Eastern Connecticut State University, USA. For most of my life, I have been a keen travel enthusiast, in particular, the US has been by far my favourite destination, having visited places like New York, Las Vegas and Chicago many times throughout the years. However, I had been looking out for an opportunity to come here and be less of a tourist and to actually experience the country in a proper way like a resident would. When I found out about QMU's exchange opportunities, I decided to take advantage and apply and I ended up here in the state of Connecticut at Eastern Connecticut State University in the town of Willimantic, about 30 miles from the capital Hartford for the second semester of my third year in my joint honours course in Psychology and Sociology.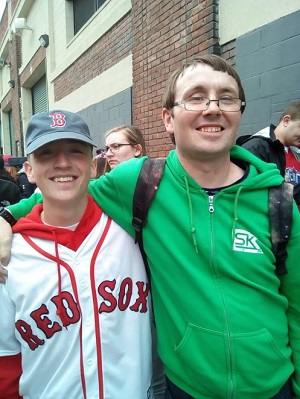 So how has it turned out? I can honestly say it's been one of the best experiences I've had in my life. Eastern has been a most helpful and supportive university, with staff and professors that have always gone the extra mile to help when it's been needed. I've made new friends whom I plan to return to visit in the near future and academically, it's been very hard work, but it's paid off in the end, earning me 4 As and a B in my 5 modules that I've sat while here.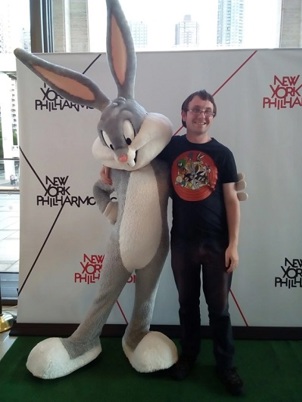 In addition, I've made sure that I've got out and about to explore in my spare time while here, as well as take part in various activities while on campus. My spare time outside class has taken me to New York, Boston and Philadelphia, where I've done many things such as the UN and Coney Island, seeing the Red Sox in action, the Tartan Day parade along 6th Avenue and touring the world famous Harvard University. I've also given intramural sports such as football (soccer here) a shot while also meeting Bugs Bunny in New York! All these experiences have been memorable and I'll remember them for a long time to come.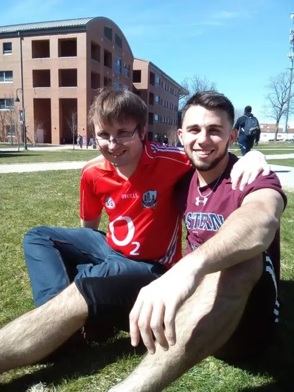 This exchange has certainly been one of the best experiences of my life and one that I would recommend to anyone. However, it is safe to say that I also can't wait to finally be home again, with the knowledge that I've come here and achieved what I set out for, new friends who I'll stay in contact with for a good while to come, good grades and a truly unforgettable time. I can't wait to share it all with QMU on my return.