Hannah Bowman – Public Sociology – Level 3
Corvinus University of Budapest, Hungary
My exchange to Budapest was very different from your average exchange due to the global pandemic. However, Covid 19 didn't stop me having one of the most incredible experiences of my life. Where do I begin?
I applied for this exchange in Autumn last year, unsure if I even wanted to take part. The idea of leaving my friends, family and the university for a full semester seemed so daunting at the time. However, I applied anyway and left the rest in the unpredictable hands of fate. I received an email confirming that I had been accepted for the exchange and for once in my life, I was speechless. I was so confused with what to think, feel or do. Before I even had time to think about it January was upon us, my bags were packed, winter coat on, boarding pass at the ready. There was no going back now; I was over 30,000ft in the air. I landed at the airport and found my way to the exit. I got on the bus and knew my journey had begun.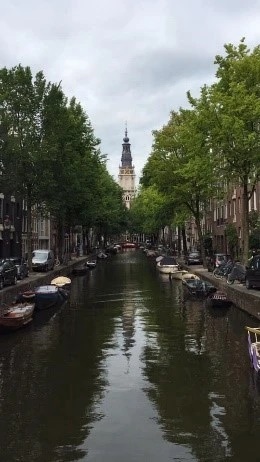 The first day at Corvinus University and my, that was a long morning… although I lived just 30 steps from the building, I still managed to get lost and walk up to the wrong building and then proceeded to message an Erasmus chat full of 300 people to ask why the university was closed. But within just a week I felt right at home. I was going to ruin bars, watching folk dancing, drinking 50p beer, and making lifelong friends. I also dived in and tried some of the famous Hungarian delicacies such as goulash; I'm more of a kebab kind of girl, but luckily there are kebabs available on most streets.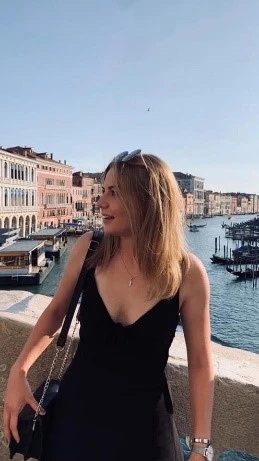 The education at Corvinus was a new experience for me, with having set courses at QMU for the past three years it was unusual for me to be able to pick my own selection from such a weird variety of choices. Some of my classes included cultural anthropology and terrorism and political violence. I was pleasantly surprised by my cultural anthropology class, I finished the semester top of the class, and I can only predict that this is firmly due to the great teachings from my lecturer, Laszlo Letenyei, his classes were fun and interactive, and it was a part of my week which I enjoyed the most. His class was a little similar to some of the seminars I have experienced at QMU, and a personal, interactive lesson is definitely the way I learn best.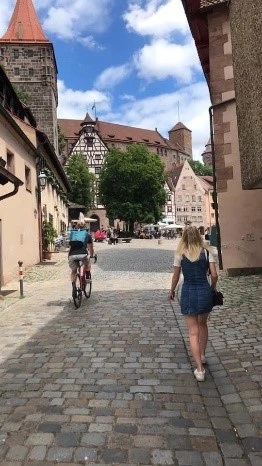 During the next seven weeks, my time in Budapest was a whirlwind; there was no time to sleep because that would mean missing out on something, every day had something new in-store, from watching the sunset over Gellert hill to playing flip cup for hours. I saw some incredible sights, such as the parliament building which demonstrates the architectural beauty that Budapest is all about. I relaxed in thermal baths and took a riverboat cruise along the Danube. I met the most incredible people and laughed more than my lungs could handle.
And then the pandemic hit… the university closed overnight, shops began to shut, and Erasmus students began to flee home. There was fear in the air, and with only a handful of Erasmus students choosing to stay in Hungary, my mind was conflicted with what I should do. After hearing about some of my friends testing positive and a few chats with the famous John Doherty-Hughes, I chose to stay. Soon after, lockdown came into effect. I moved in with two of my Erasmus friends so I would have company during (what I thought would be) a troubling time. It was quite a casual lockdown and with a lot of studying to do and friends by my side, the time flew by. I did the everyday quarantine activities such as cooking, baking, gardening; each one proved not to be a hidden talent of mine. I also found my love for running again, a few runs up Gellert hill, and across the beautiful bridges of Budapest, it was hard not to. By May, the lockdown was over, and I was able to enjoy more of Hungary. I travelled to Lake Balaton on two different occasions. My time was spent paddling and boating on the lake. I went to many vineyards and enjoyed the last of beautiful Hungary before my time was over.
Before I travelled home, I made a quick stop in a few countries. First came Germany. I went to the city of Nuremberg, which is home to my best friend who I met when I first arrived in Budapest. What I intended to be just a few days turned into a few weeks. The food was incredible and definitely one of my favourite parts of my trip, I, of course, cannot recommend the kebab enough! I visited the Documentation Center Nazi Party Rally Grounds, the Imperial Castle of Nuremberg and enjoyed a German beer in the city. Next was a stop in The Netherlands, Groningen and Amsterdam. My only advice would be to ride a bike because if you're not on the bike, you're bound to be run over by one. I loved so many things about The Netherlands, their overwhelming love for cheese, the beautiful canals, the number of pigeons (I have a very off love for pigeons) and my favourite part, the amount of green. The country is covered in green, and it is so beautiful. The architecture seems so modern in many parts which is also something I loved, along with the old windmills scattered all over the country. Finally, there was Italy, and I got to visit Padua, Venice, Verona and Bergamo. The temperature there reached 38 degrees, and I sat and soaked up as much sun as possible knowing that upon my return to England I would be welcomed by the ever so charming cloudy skies and frequent downpours of rain.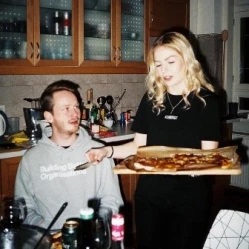 I can't thank the Queen Margaret Legacy Fund enough for providing me with the incredible opportunity to experience an exchange in Hungary and therefore be able to travel to other beautiful places, without the QMLF I would have missed out on such a wonderful experience. Their funding helped me before my exchange had even begun with things such as my accommodation and my flights, without their initial support I might never have even got to Budapest. Their funding also provided me with the opportunity to enjoy Budapest to the full without having to be constantly worried about my finances, thank you again. Laura Stevenson always helped me so much along my journey and put me at ease whenever I was having a little melt down, she definitely made my exchange go a lot smoother than I expected. I also want to thank John Doherty-Hughes; without his encouragement, I wouldn't have had the confidence to apply for the exchange. I had an incredible experience, my confidence has grown, my goals have changed, and my passion for travelling and experiencing different cultures has been further enhanced. I've also met some of the most amazing people along my journey, all of which I will cherish in my heart.
Take me back.