In May 2020 I received a telephone call from Professor Fiona Coutts, Dean of Health Sciences at QMU. Fiona had been chatting with Sir Paul Grice, our Principal, and they were exchanging some of the hard-hitting anecdotal stories they'd been hearing since the first Coronavirus lockdown back in April 2020. This led them to think that there might be a way to collect these stories and present them in a more formal way, as a means to share the experiences of our community and further, to capture this moment in time as an archive for those generations to come after us. As an Honorary Lecturer at QMU and founder of ListenUpStorytelling an organisation that supports professionals who care for others to care for themselves, Fiona asked if I might be able to put something together based on my experience and behold: The QMU 'Stories of COVID' project was born.
Over the course of the next nine months, we designed the project, completed an ethics application, and put out a call for stories. Thirty-three "stories" were submitted in a variety of media: Painting and drawing, photographs, videos and audios, poetry as well as written accounts. These came from both students and staff and we were also delighted to see submissions from a couple of local residents. 
Here are just a few examples: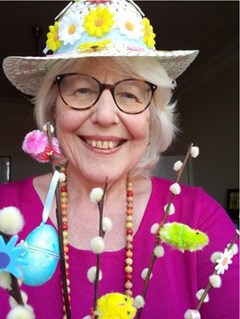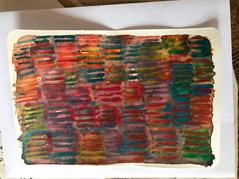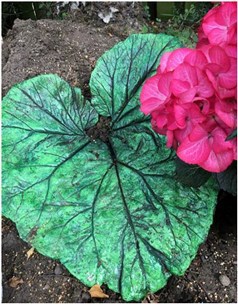 This was followed by the recruitment of a subgroup of staff and students who, together with myself, through a series of workshops, reviewed the stories and considered how best to present them. We agreed on a virtual exhibition as our first output which can be viewed on the Art Steps website.
The virtual exhibition showcases the wide range of creative talent in our QMU community. The subgroup members all felt privileged in reviewing the submissions. Their reactions to the stories mirrored the three key themes of the submissions: Trauma, Trivia and Joy.
I would like to thank Fiona and Paul and the Senior Management Team for their support for the project, all those who submitted pieces, the subgroup who reviewed them (Brendan, Sian, Courtney, Rowena, Paul, Ailsa, Stephanie and Simon) and Courtney Bates and Jasmin Geissen, our Masters students who took the stories and from these created such a wonderful exhibition. This has been a real privilege. 
Dr Kath MacDonald, RN, MSc, PGCE, SFHEA, Director of ListenUpStorytelling.