Nadine Zablith and Maria El Koussa, RUHF researchers based at the Global Health Institute at AUB, describe their experiences of preliminary field research in Lebanon
"I don't know…I don't know anything…" insisted a Syrian refugee, while standing hesitantly in an informal tent settlement (ITS) located in Beqaa, one of the major governorates in Lebanon. The refugee had agreed to participate in the research study on system dynamics of non-communicable diseases prevention, diagnosis and control in Lebanon. Although the "Shawish" – the ITS leader – approved his participation in the study, as soon as the interview started the refugee was reluctant to express his thoughts and experiences.
In Beirut, the capital of Lebanon, we noticed similar reactions when we approached Syrian refugees. For instance, a refugee identified at the "Mukhtar" office (head of a town), consented to participate in the study at first. When we initiated the interview, he mentioned that he needed to leave and will be coming back shortly, but he never did.
Syrian refugee women tended to have greater interest in participating in the study compared to men. When we first arrived at an ITS in Beqaa, several women, along with their children, gathered around us and hastened to arrange a comfortable seating area.  As we were getting ready to leave, we noticed a woman waving to us persistently from afar and calling us to pass by her tent. When we got closer, she said that some women were not allowed to step outside, and that she would like to answer our questions inside her tent.
Our research seeks to understand the system dynamics of non-communicable diseases prevention, diagnosis and control, as perceived by health providers and Lebanese and Syrian communities in two contrasting contexts of fragility: Beirut and Beqaa. We visited these two areas on several occasions, usually in teams composed of two researchers.
The data collection schedule, particularly in the Beqaa area, was planned while taking into account the weather conditions, as some roads may be temporarily closed during the winter season. Although the primary health care centers (PHCC) in the Beqaa were overcrowded, the staff were welcoming and cooperative.
In the capital, it was challenging to recruit Syrian refugees for our semi-structured interviews, whereas finding Lebanese community members was not as difficult. Furthermore, not all the PHCCs or "Mukhtars" we approached in Beirut were willing to participate. Some informed us that they were too busy to give their consent, or to sit for interviews. Some who had originally confirmed, later declined.
On the other hand, in Beqaa, we found that, in general, people were more enthusiastic to participate. This may be due to the fact that people living in rural areas are more accommodating and generous with their time in comparison to those living in urban areas. This was illustrated by a pharmacist who, despite the continuous influx of customers and attending to them on his own, managed to answer our questions patiently. The interview took around 60 minutes to complete, nevertheless, he did not show any signs of frustration or complaint during the interview.
Overall, the data collection phase was a remarkably pleasant and fruitful experience.  The human contact was emotionally rewarding, people opened up to us and shared their concerns. Nonetheless, whether being Lebanese citizens or Syrian refugees, the harsh picture of the situation the participants conveyed to us was disheartening.
One of the Lebanese citizens got a little teary-eyed during the interview when talking about her family's situation, and when asked if she needed to have a break or to stop the interview, she insisted to carry on and to have her voice heard. The deterioration of the financial condition in the country is having major implications for people's health; health providers noted that some people "are cutting their medications in half" to last them for a longer period of time.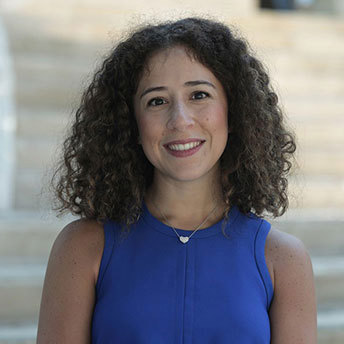 Nadine Zablith and Maria El Koussa