[Top image: Students at Queen Margaret University, before social distancing measures were put in place]
The COVID-19 pandemic has turned the lives of our students upside down with many facing financial difficulties for the first time and others being pushed further into hardship. 
The loss of essential part-time work and income has left our students struggling to cope financially.
Our COVID-19 Student Hardship Fund has been set up to support students who, through no fault of their own, are experiencing financial difficulties. Since the start of the pandemic, we have supported many of our students who have found themselves in financial hardship, providing them in total with essential financial support.
In order to keep supporting students who face financial difficulties we need your help.
One of the greatest challenges our students face is the lack of vital part-time and full-time holiday work, with many experiencing a reduction in hours or the loss of a job altogether. This is particularly devastating for those who cannot access Government or furlough support, resulting in many students not being able to meet the costs of their rent, bills, food and essential expenses.
The pandemic has resulted in more students from a broader range of backgrounds finding themselves in financial hardship. Not only has the number of students who need financial support increased but the amount of funding needed by students is much higher than ever before.
We are asking the QMU Community to come together to help us support our students deal with the longer-term impacts of the pandemic.
A great deal of thanks
As Head of Development and Alumni and also a QMU graduate, I am incredibly proud to see how the University is adapting and supporting our students wellbeing during these unprecedented times. The QMU spirit is incredibly special and this is at the heart of our community, from students through to alumni and others in the QMU family.
I would like to take this opportunity to thank all of our current supporters, and encourage everyone who can, to help our students at this urgent time of need.
Thank you and stay safe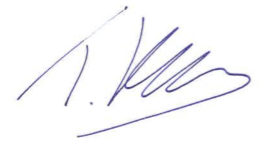 Thomas Kelly
Head of Development and Alumni
---
Philanthropy's impact on COVID-19
Santander Universities COVID-19 support
Santander Universities have been a key supporter at QMU for over 12 years.  They support bursaries, paid internships, overseas student mobility trips and some key outreach and community engagement work.  However, Santander Universities have chosen to allow QMU to redirect some of this funding to help support our students most impacted by the current COVID-19 pandemic.
The Big Lottery Fund's Young Start Programme
Over the last two years, QMU have partnered with The Big Lottery Fund's Young Start programme to support student mental health initiatives at QMU, including providing Scotland's Mental Health First Aid (SMHFA) training for students, as well as mindfulness and stress-control courses.
Adapting to the current situation, we are now offering online mindfulness sessions to all students and staff during this time, thanks to support from The Big Lottery Fund's Young Start Programme.