Queen Margaret University & Edinburgh Napier University Collaborative PhD Bursaries
As part of an ongoing research collaboration, Queen Margaret University, Edinburgh and Edinburgh Napier University are delighted to announce a new programme of collaborative PhD studentships. Five different topics are being advertised for applications from interested candidates. In each case the doctoral research will be supervised by a joint supervisory team, with members from both Edinburgh Napier University and Queen Margaret University. Students will be able to take advantage of the expertise available in these two dynamic and forward-thinking institutions in terms of applying themselves to critical issues in society, and benefit from both institutions' memberships of the Scottish Graduate School of Social Science and Scottish Graduate School for Arts and Humanities.
These projects span a range of exciting topic areas within the institutions' areas of internationally-acknowledged expertise. The appointed candidates will work towards a research goal supported and sustained by highly acclaimed supervisors and supported by research and teaching and learning infrastructures of two of Scotland's most innovative and progressive universities. Two out of the five projects will be based at Queen Margaret University (see details, below), but will form part of a collaborative community of research being established around these studentships. 
Smart Wearable Devices for Supporting Elderly and Frail Individuals to Live Independently
Centre for Health Activity and Rehabilitation Research (CHEARR)-Queen Margaret University (QMU)
Smart Technology Research Centre -Edinburgh Napier University (ENU)
We aim to design, develop and evaluate a smart multi-sensor instrument that allows a personalised assessment of gait, stability and BP control. The data will be used to perform different analysis to show risks associated with PF and/or falls using AI approaches.
Approximately 28%-35% of people aged 65+ experience one fall every year. Physical Frailty (PF) is one of the biological and behavioural risk factors linked with falls disability, social and mental dysfunction and increased morbidity.
The desire to live independently with advancing age, combined with multiple coexisting conditions and associated risks, may conflict with safety and ability to maintain other instrumental and leisure daily activities (ADLs). There is an ever growing need for sustainable and cost effective solutions and systems to support the world's aging population in maintaining independent living and prevent the occurrence of common injuries associated with disability and frailty such as falls, bone fractures and hospital admissions. In this respect we are proposing to combine research expertise and clinical experience and networks of people from QMU and ENU universities for a joint PhD programme of research. This project will aim to examine the dynamic interplay between physical movement during ADLs in the living environment and outcomes such as falls and related injuries as well as other health and well-being outcomes as agreed by the collaborating parties. Building on our previous work, we will implement new methodologies to record and monitor quantity and quality of human movement, incorporating data analysis, with state-of-art wearable devices, to offer novel insights into ADLs of elderly and frail individuals and the relationship to health and wellbeing outcomes.


Academic qualifications
A Master's degree or a first degree (at least 2.1) ideally in Computing, or Computing Engineering, or Electronics and electrical engineering, or Robotics, or Mathematics or Health and Exercise related disciplines with a good understanding of wearable sensors and quantitative data analysis and experience with working with human participants in research or practice settings.


Closing Date
Wednesday 16th June 2021
Please select PhD - Napier Collaborative Studentship (CHEARR) when making your application
Reducing Cross-race Identification Errors via the Creation of a Cross-Race Recognition Training Tool and a Diagnostic Test of Cross-Race Recognition Ability
Psychology in the division of Psychology, Sociology, and Education
Black and minority ethnic (BAME) individuals are incarcerated at a higher rate than their representation in the UK population. A contributing factor is the so-called cross-race effect, whereby members of other races are recognised more poorly than members of one's own race, and thus are more vulnerable to false identification by well-meaning eyewitnesses. The Innocence Project (innocenceproject.org) reports that over a third of wrongful convictions overturned based on DNA evidence involved a cross-race Identification error, and so addressing this bias is crucial to avoiding miscarriages of justice. The aim of this PhD project is to explore ways of enhancing recognition accuracy for other-race faces, (by reducing false recognition and failures to recognize), as well as developing a diagnostic test of cross-race recognition ability.
Improvements in face recognition can be achieved through training and research shows that deeply processing faces, for example by making personality judgements rather than quick categorisations like indicating someone's gender, leads to better face memory. Further, motivation to process (encode) other-race faces enhances cross-race recognition, and exposure to a variety of views of a face promotes the development of structural representations (vs. pictoral representations) in memory, which are necessary for building familiarity. Modelling suggests the latter may improve unfamiliar face recognition8 and research indicates that diagnostic tests of face recognition ability can predict identification accuracy. The successful student will explore which types of judgements are most useful for enhancing cross-race encoding and therefore recognition as well as whether incorporation of these judgements with varied images improves the development of familiarity and expertise with cross-race faces.
Ultimately, the successful student will use the knowledge gained from conducted experiments and psychometric methods to develop 1) an easy-to-use cross-race recognition training tool (for police, passport officers, etc.) and 2) a diagnostic test of cross-race recognition ability for assessing eyewitness reliability. These evidence-based technologies will promote social justice and equality for BAME individuals by reducing the likelihood of cross-race misidentification and wrongful conviction. 
Academic qualifications
A Master's degree or a first degree (at least 2.1) ideally in Psychology or a closely-related discipline. Prior experience with experimental forensic psychology or face recognition research, quantitative data analysis, and experience with working with human participants in research are assets.
Closing Date
Wednesday 16th June 2021
Please select PhD - Napier Collaborative Studentship (Psychology) when making your application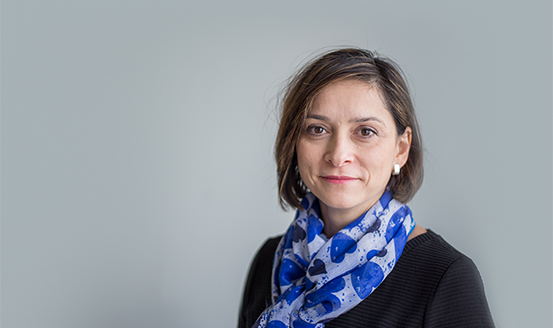 Reader, Dietetics, Nutrition & Biological Sciences, Physiotherapy, Podiatry & Radiography Division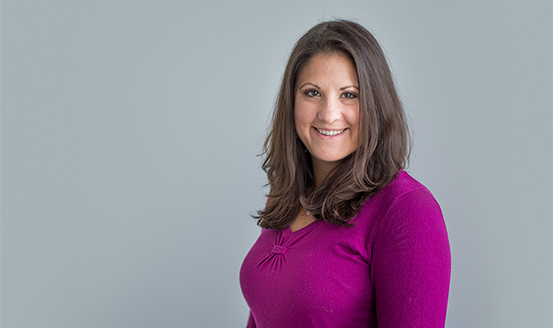 Senior Lecturer, Psychology and Sociology Division
How to Apply
See our contacts below for the following areas:
Professional Doctorate application enquiries
PhD application enquiries
Show Contacts