QMU welcomes and actively supports applications from Estranged Students.
We know that coming to University can be daunting for anyone. We also recognise that if you are estranged from your family then you may require additional support and advice to help you through your university journey.
If you are an estranged student considering applying to QMU, or you are already registered as a student, please contact our named Estranged Student contact, Callum Maguire, who will be able to advise on the support we offer for Estranged Students at QMU.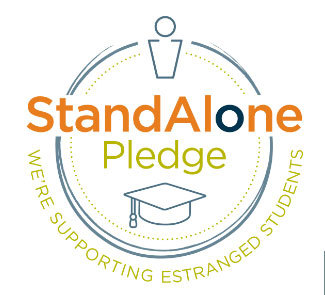 Who We Support
To be eligible for support we may ask you for evidence of your Estranged Student status. Our definition of an Estranged Student is "someone who no longer has the support of their family due to a breakdown in their relationship which has led to ceased contact. This might mean biological or adoptive parents or wider family members who have been responsible for supporting a student in the past".
Support We Offer
To help you get to QMU, we can provide you with:
Advice on routes through education, including college opportunities
Support to complete your UCAS application and Personal Statement
A guaranteed offer* to the course you have applied for at the minimum entry requirement
We will try, wherever possible, to guarantee you a place on the specific course you have applied to, but this will not be possible in every circumstance. 
It might not be possible to offer you a place on your chosen course if, for example:

 - it is a course with lots of applicants and not many places;
- places are strictly limited by the Scottish Government (e.g. Education Studies (Primary), Nursing, Paramedic Science).
In some subject areas minimum entry requirements also include successful performance at interview or audition, or a successful portfolio assessment. Where entry to a course is determined largely by interview, audition, portfolio assessment or similar, we will guarantee your progression to that stage of the application process.
Your performance at this stage will determine whether you are offered a place. 
Once you arrive at QMU we can offer you:
Individualised advice about funding and financial support
Priority places on transition and support activities such as QMAdvance and QMConnect
Extended leases in accommodation
Priority access to opportunities for paid employment on campus
Who to Contact
Please contact Callum Maguire, Head of Outreach and Community Engagement, if you would like to find out more about how we can support you at QMU.
Estranged Students Enquiries
Please contact Gayle Green, Widening Participation Officer (Support Coordinator), if you would like to find out more about how we can support you at QMU.
Show Contacts