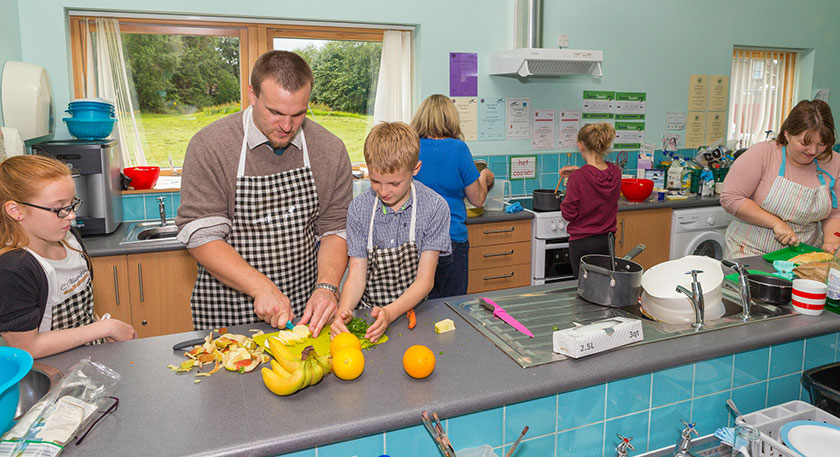 From August 2019, we will offer a one-year PGDE Secondary (Home Economics)
This course will qualify people to teach home economics at secondary school level. The course is designed to attract people with a health sciences, food or science related undergraduate degree who have aspirations to work as home economics teachers in Scotland's secondary schools.
We aim to attract candidates who are passionate about helping improve young people's knowledge of food, nutrition and diet and who can help them develop vital skills that will equip them well as they move into adulthood. The first cohort of 20 students will take their place at QMU in September 2019.
At QMU, we have a history of food education dating back to our inception in 1875. The institution that is now QMU was established as the Edinburgh School of Cookery, emerging in a period that was notable for real economic progress, but also characterised by many social and economic divisions and inequalities, as well as widespread poverty. The original institution's purpose was to address two key problems facing society at that time – improved educational opportunities for women and the need to bring about an improvement in diets, particularly for working class families from poorer backgrounds.
We already have wide-ranging expertise in food related subjects. We offer undergraduate degrees in nutrition; dietetics; biological health sciences; nutrition & food science; and public health nutrition. We offer the UK's first master's in Gastronomy. We are well known for our work in food research, and we host the Scottish Centre for Food Development and Innovation which is helping provide SMEs and national food organisations with research and development, consumer testing and specialist facilities to help them develop their businesses.
Our  new course will also focus, or course, on other important areas of health, wellbeing and lifestyle beyond the food related subjects of health, nutrition, food selection and preparation techniques. Areas such as consumer behaviours, motivations and trends; textile technologies and sustainability; as well as global perspectives on lifespan wellbeing, will offer students a well rounded programme which fits well with modern day secondary education and the changing needs of young people."
We are acutely aware that modern day Scotland continues to struggle with the challenges of poor diet and lifestyle and that there is currently a skills shortage relating to home economics within our secondary schools.
Scottish or EU students will be guaranteed a job for one year in a Scottish school following graduation as part of the GTCS Teacher Induction Scheme. After graduating, candidates register with the GTCS for provisional registration and on successful completion of a probationary teaching year will be awarded full registration.
* Subject to accreditation by the GTCS.
You may also be interested in