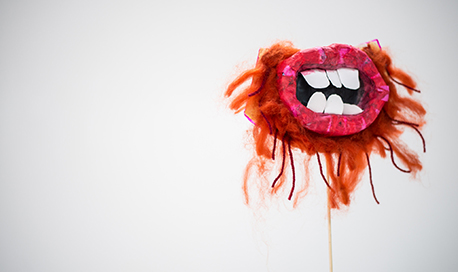 Why QMU?
Providing the optimum balance of theory and practice
At QMU, postgraduate study related to the arts and cultural sectors, and the creative industries, is focused on the challenges and problems that arise when moving from the imagination and curiosity to creation and organisation. It addresses a variety of situations, from globally recognised companies to individual creators, from corporate conglomerates to state-supported institutions, from cultural divas to voluntary associations. By mobilising practical experiences and the knowledge and understanding gained through research, postgraduate study at QMU is built on the recognition that the value of culture derives from innovation, change and uncertainty, and that cultural experiences are different and singular.
Expert teaching staff
Teaching and research staff at QMU have a vast range of experience of cultural production and organisations and maintain close links with cultural organisations across the UK as part of their ongoing practice.
Teaching is complemented by contributions from professionals who work in and with culture industries and organisations. 
Research at QMU is interested in cultural participation and engagement and cultural management and policy. In REF 2021, the latest national 'audit' of research in higher education institutions,  100% of QMU's research impact in Communications, Cultural and Media Studies was rated world-leading or internationally excellent. 
Based on a city famed as a cultural centre
QMU benefits from its location in a city recognised globally for its cultural activity, from large-scale festivals to lone novelists. Edinburgh provides a variety of cultural experiences such as theatre, art, museums, cinema, music and performance, which are supported by a thriving and idiosyncratic cultural and creative sector. This environment provides postgraduate students with opportunities to gain practical experience, which in turn can feed into an individual programme of study.
Our great range of postgraduate courses
QMU currently offers the following taught postgraduate courses in the area of culture and creativity:
MA Arts, Festival and Cultural Management
MA Applied Arts and Social Practice
MA Stage Management and Technical Theatre Production
MSc Media, Management and the Creative Industries
These courses differ in focus, but provide students with opportunities to understand and critically reflect on the competencies and skills that produce culture and the contexts and environments that sustain it.
Flexible routes
As well as full-time study, we offer part-time study options allowing you to combine study with work and other commitments.
Strong industry links
The MA Arts, Festival and Cultural Management provides organisational and institutional links as part of the curriculum. Professional contributors support students with experiences ranging from the complexities of cultural management, from finance and human resources to project management and fundraising. In addition, students take part in field trips to deepen their understanding of the challenges faced by the creative and cultural sector. A PgCert Arts Management is also available, which is ideal for those working in the sector who wish to undertake professional development.
MA Stage Management and Technical Theatre Production includes professional practice modules that give students the opportunity to work on live productions both at the University and in cultural organisations throughout Scotland and beyond.
The MA Applied Arts and Social Practice allows students to graduate with a better understanding of how artists, theatre practitioners and other creatives apply their skills in social contexts, third sector organisations, public health, social welfare, education and criminal justice, giving them the practical and enterprise skills to develop a sustainable career in their chosen field. Students on this course will undertake a range of field trips and complete a practice-led final project.
The new MA Digital Performance will give you practical expertise in online performance making, and rich knowledge of the contemporary digital arts shift. The course will place graduates well for employment or self-employment, with an awareness of potential platforms, festivals, and connections to national and international networks to allow you to set up and monetise their own individual or collaborative practices.
Our MSc Media, Management and the Creative Industries will provide students with a critical understanding of media organisations and the global environment in which they operate, preparing graduates for a range of future careers within this rapidly expanding sector.
Our approach to learning and teaching
Postgraduate students admitted to our courses may have already acquired cultural and creative experience in a range of disciplines and work contexts. Students are encouraged to exploit their knowledge and understanding of these experiences in contributing to their study, and the curriculum is designed to be flexible enough to accommodate this. Collaboration with other students or external organisations and individuals can be combined with teaching delivery through lectures, seminars, workshops and tutorials.
You may also be interested in our MSc Art Psychotherapy
Find out more information on how to apply for a course at QMU.