Mount Royal University
We have a partnership with Mount Royal University, Calgary enabling graduates from there to advance their studies with QMU in the beautiful city of Edinburgh, receiving an education combining the ideal balance of theoretical and practical knowledge.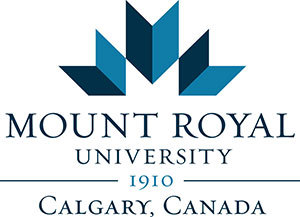 Below outlines the articulation routes which are currently available. To read more about a particular course at QMU, click on the name which will take you through to the course entry
Once you have submitted your online application, please email Admissions to notify them that you have applied through an articulation route. Please provide your student number (if known), your date of birth, the course you have applied for and the partner College or University that you have studied at. This information is crucial in allowing the University to send you the correct course information, and to consider any tuition fee discounts that may be applicable to you. 
Virtual Events
We appreciate that if you are overseas it may not be possible to attend the University for a visit. Throughout the year we host a number of events online where you can see presentations about a number of our courses, interact with academic staff as well as with staff from the International Office.
More information on Virtual Open Days
Contact us
For further information, or to make an appointment to meet a QMU representative, please contact the International Office. Alternatively you can call us on +44 (0)131 474 0000.
International Office General
For international student enquiries, please email and get in touch.
Show Contacts