Division of Occupational Therapy and Arts Therapies
The Division of Occupational Therapy and Arts Therapies brings together the following distinct disciplines.
Occupational Therapy
Occupational therapy provides practical support to enable people to facilitate recovery and overcome any barriers that prevent them from doing the activities (occupations) that matter to them. This helps to increase people's independence and satisfaction in all aspects of life. "Occupation" refers to practical and purposeful activities that allow people to live independently and have a sense of identity. This could be essential day-to-day tasks such as self-care, work or leisure.
Occupational therapists work with adults and children of all ages with a wide range of conditions; most commonly those who have difficulties due to a mental health illness, physical or learning disabilities.
Art Psychotherapy
Art Therapy involves the use of art materials for self-expression and reflection in the presence of a State Registered Art Therapist. Previous experience and/or skill in art is not required as the overall aim of Art Therapy is to enable a client to effect change and growth on a personal level through the use of art materials in a safe and facilitating environment. Art Therapy offers an opportunity for expression and communication and can be particularly helpful to people who find it hard to express their thoughts and feelings verbally.
Music Therapy
Music therapy is based on the fact that everyone has the ability to respond to music. Music therapists use sounds and mostly improvised music, together with a client/s, to create a therapeutic relationship through a non-verbal connection that enables communication and positive change in emotional wellbeing. Musical skill is not a prerequisite for clients; clients are encouraged to create their own musical language to express themselves. Music therapy can help people whose lives have been affected by injury, illness or disability. Music therapists work collaboratively with families and in multi-disciplinary teams to provide care for each individual.
Dramatherapy
Dramatherapists employ the imaginative, symbolic and metaphoric processes inherent to drama and theatre in the live explorations of their clients. They work with others to access their creative capacities, and foster therapeutic relationships that are conducive to building self-understanding, growth and change. The process of playing, moving and enacting in the presence of another can have a positively profound effect on a person's mental health and wellbeing. Our MSc Dramatherapy is the first of its kind in Scotland and the only opportunity to engage in accredited training as a Dramatherapist here.
See more about the undergraduate and postgraduate courses we offer at QMU.
Explore our virtual Art Psychotherapy 2020 exhibition
Inside Out: Reflections from Life Experience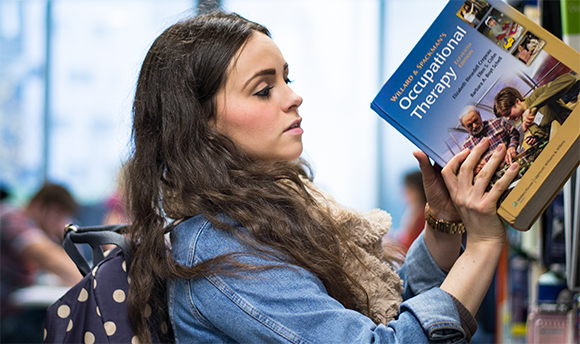 Occupational Therapy and Other Health Professions
Undergraduate Study Health Professions
Postgraduate pre-registration occupational and art therapy courses
Postgraduate Pre-Registration Study Including Art Psychotherapy and Music Therapy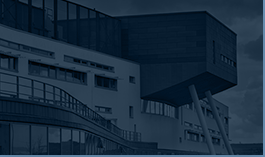 Inside Out: Reflections from Life Experience
Internal Useful Links