The Institute for Global Health and Development
The Institute for Global Health and Development (IGHD) is a multidisciplinary centre for postgraduate education and cutting-edge research. Our research works to address contemporary health and development challenges in low and middle income countries and their connection to global systems and trends.
We are building on one of the first Postgraduate Diploma in Primary Health Care programmes in the UK targeting participants from the Global South. Our work in the field of global health and development has a rich history of over 25 years. We were established as the Centre for International Health Studies in 1993 and became the first institute of the University – the Institute for International Health and Development - in 2005.
In 2016, we were renamed the Institute for Global Health and Development to reflect our understanding of the impact of globalisation on health and the partnership between the Global North and South in addressing it. Since our establishment, we have equipped more than 500 masters and doctoral alumni from sub-Saharan Africa, South and East Asia, the Middle- East, Europe and the Americas, for work in the health, development and humanitarian sectors.
We are proud of our reputation for providing a high-quality programme which draws together participants from diverse cultural, professional and academic backgrounds to share a student-centred experience which emphasises mutual learning and support. With a typical cohort size of around 25 students, our programme provides a learning environment focusing on active learning and the exchange of ideas and views between participants and educators.
Study with the Institute for Global Health and Development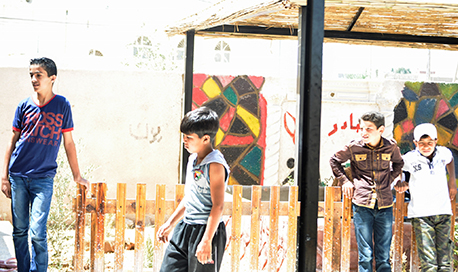 Research at the Institute for Global Health and Development
Learn about IGHD's approach to teaching