Umoya omuhle: Infection prevention and control for drug-resistant tuberculosis in South Africa in the era of decentralised care: A whole systems approach
(01 Aug 2017 - present)
Country: South Africa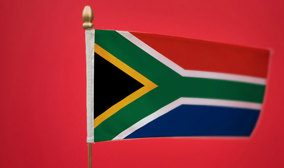 Umoya ohmule is a collaborative, interdisciplinary project investigating the transmission of drug-resistant tuberculosis (DR-TB) in clinics across two regions of South Africa. The name, Umoya omuhle, means good air in Zulu, and embodies the project vision of bringing a 'breath of fresh air' to current thinking on infection prevention and control.
This project is led by the London School of Hygiene and Tropical Medicine (LSHTM) with a Co-Principal Investigator (Dr Kielmann) based at QMU and further partners bringing expertise in health systems research, epidemiology, anthropology, economics and mathematical modelling based in the UK and South Africa.
QMU's role in this project
The Co-PI at QMU provides oversight and guidance for the social science work in the project. QMU's Karina Kielmann and Gimenne Zwama will specifically support the work examining health workers, managers, and patients' risk perceptions, understandings of DR-TB transmission and control, as well as measures for infection prevention. Our researchers will focus on the real-life experiences of those receiving care or working at clinics that provide TB services.
For information on the full Umoya omuhle project visit the LSHTM website
About this project

Project objectives

Partners

Funding

Resources
South Africa has one of the highest burdens of DR-TB in the world, with more than 19,000 people diagnosed in 2016 according to WHO. Since 2011, its management has been increasingly decentralised to primary healthcare clinics. Transmission of the disease happens in hospitals and clinics in South Africa, but little is known about how current clinic organisation, space, and working practices influence TB transmission.
Looking at the social science aspects of infection prevention and control (IPC), IGHD researchers Dr. Karina Kielmann and Gimenne Zwama will have two main foci. 
Firstly, they will explore how the organisation of DR-TB care and working practices contributes to or inhibits IPC.
Secondly, using qualitative research methods, Karina and Gimenne will collect patient and health worker ideas around risk and responsibility and how those ideas affect the resulting care practices of DR-TB IPC.
For information about the full scope of this project, head to the "About" page at LSHTM.
This research aims to inform, develop and project the potential impact of a health systems intervention to improve IPC for DR-TB within health facilities in the Western Cape and KwaZulu-Natal provinces of South Africa.
Looking at the policy and epidemiological context, the work will investigate how policies on IPC for DR-TB have evolved and been implemented through Primary Health Care (PHC) clinics, and to what extent transmission within these facilities contributes to DR-TB transmission at community level.
Focusing on infection control in practice, the research will discover how clinic design, organisation of DR-TB and general care and working practices inhibit or foster IPC, as well as uncovering the health worker and patient ideas about risk and responsibility and the resulting care practices of DR-TB IPC.
After assessing the four areas above, this work will then identify what behavioural changes and systems interventions will be most feasible, effective and sustainable to improve IPC in the existing South African health system. Looking at the achievable impacts of measures to reduce transmission within health care centres, the economic impacts for both the South African health care system and households will also be considered.
For the full repository of publications and resources connected to this project, please see the "Resources" page at LSHTM.
IGHD presented at and participated in the 5th Global Symposium on Health Systems Research #HSR2018
For information about sessions related to this project and other #HSR2018 sessions, see more at IGHD at #HSR2018.