Research Project - Umoya omuhle
Umoya omuhle: Infection prevention and control for drug-resistant tuberculosis in South Africa in the era of decentralised care: A whole systems approach
(01 Aug 2017 - present)
Country: South Africa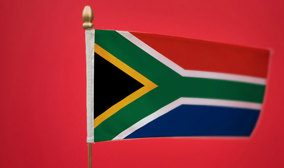 Umoya ohmule is a collaborative, interdisciplinary project investigating the transmission of drug-resistant tuberculosis (DR-TB) in clinics across two regions of South Africa. The name, Umoya omuhle, means good air in Zulu, and embodies the project vision of bringing a 'breath of fresh air' to current thinking on infection prevention and control.
This project is led by the London School of Hygiene and Tropical Medicine (LSHTM) with a Co-Principal Investigator (Dr Kielmann) based at QMU and further partners bringing expertise in health systems research, epidemiology, anthropology, economics and mathematical modelling based in the UK and South Africa.
QMU's role in this project
The Co-PI at QMU provides oversight and guidance for the social science work in the project. QMU's Karina Kielmann and Gimenne Zwama will specifically support the work examining health workers, managers, and patients' risk perceptions, understandings of DR-TB transmission and control, as well as measures for infection prevention. Our researchers will focus on the real-life experiences of those receiving care or working at clinics that provide TB services.
For information on the full Umoya omuhle project visit the LSHTM website
About this project

Project objectives

Partners

Funding

Resources
IGHD presented at and participated in the 5th Global Symposium on Health Systems Research #HSR2018
For information about sessions related to this project and other #HSR2018 sessions, see more at IGHD at #HSR2018.