QMU News
Here you will find all the latest news from QMU as well as archive news. We also provide information for journalists on how to reach our media relations team and how to call on our academic experts. You can also sign up to receive copies of our stakeholder magazine, QMYOU.
Forfar graduate wins top radiography prizes
A graduate from Forfar in Angus has been awarded two top radiography prizes at the recent Queen Marg read more
19 July 2017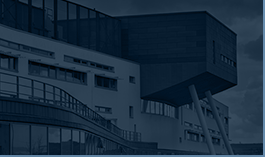 Award success for QMU radiography student
A QMU student has been awarded a top radiography prize at Queen Margaret University's recent graduat read more
20 October 2015
LGB cancer patients' care to be investigated
The specific needs of lesbian, gay and bisexual (LGB) people who have experienced cancer is to be th read more
11 February 2019
Search News
View by Tag
If you are a member of the media and have a specific enquiry
There are currently no items to display.
Sign up for QMYou E-Magazine
QMYOU e-magazine is a free magazine for all graduates and friends.