Spotlight Speakers
Spotlight sessions will feature a number of invited speakers and respondents aiming to bring diverse and radical perspectives within and around music therapy which may disrupt existing notions, practices and methodologies.
Additional speakers and further details about the spotlight sessions will be published in this area soon.
Professor Brendan McCormack
Thursday 9th June 2022
Professor Brendan McCormack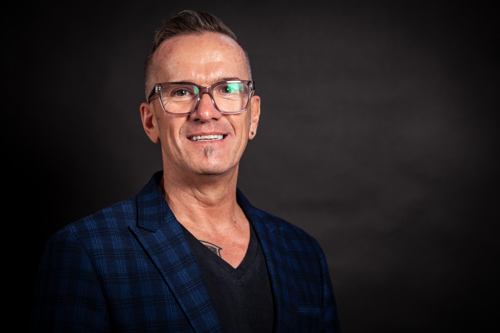 Head of the Divisions of Nursing, Paramedic Science, Occupational Therapy and Art Therapies; Associate Director, Centre for Person-centred Practice Research, Queen Margaret University, Edinburgh. President Omega XI Chapter, Sigma Global
Professor II, University of South Eastern Norway, Drammen, Norway; Extraordinary Professor, Department of Nursing, University of Pretoria, South Africa; Professor of Nursing, Maribor University, Slovenia; Visiting Professor, Ulster University; Adjunct Professor, Zealand University Hospital/University of Southern Denmark; Honorary Nurse Consultant, Erskine Scotland. Professor II, Østfold University College, Norway
Brendan's research focuses on person-centredness with a particular focus on the development of person-centred cultures, practices and processes. He has engaged in this work at all levels from theory development to implementation science and through to instrument design, testing and evaluation. He is methodologically diverse, but is most at home in participatory/action research. Whilst he has a particular expertise in gerontology and dementia practices, his work has spanned all specialities and is multi-professional. Visit the Centre for Person-centred Practice Research website for further information. He also has a particular focus on the use of arts and creativity in healthcare research and development. Brendan has more than 600 published outputs, including 240 peer-reviewed publications in international journals and 12 books. He was the founding editor of "International Journal of Older People Nursing" and is currently 'Editor Emeritus' of the journal. Brendan is a Fellow of The European Academy of Nursing Science, Fellow of the Royal College of Nursing, Fellow of the Royal College of Surgeons in Ireland and Fellow of the American Academy of Nursing. In 2014 he was awarded the 'International Nurse Researcher Hall of Fame' by Sigma Theta Tau International and listed in the Thomson Reuters 3000 most influential researchers globally. In 2015 he was recognized as an 'Inspirational Nursing Leader' by Nursing Times (UK nursing magazine) and in 2019 was listed in the New Year 'Top 100 outstanding nurses' by the Twitter Group #wenurses. Most recently, Brendan was featured in the Wiley Publishers 'Inspiring Minds' short films series. 
Professor Nathan Holder
Friday 10th June 2022
Professor Nathan Holder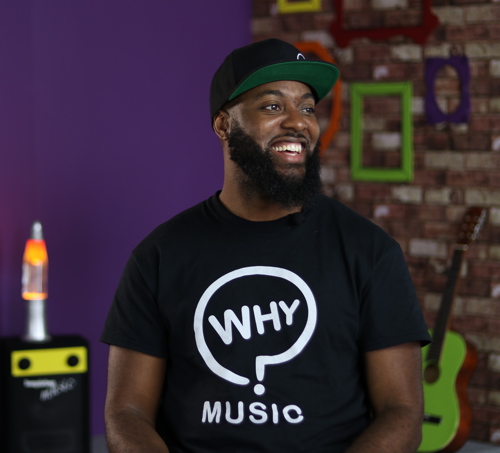 Nate Holder BA (Hons), MMus is a musician, author, speaker and music education consultant based in London. He is an advocate for decolonising music education and has been speaking, writing and consulting on the subject internationally for the past few years. Nate brings his passion and skill in public speaking into leading CPD training and workshops for schools, hubs and universities; helping address bias, underrepresentation in music classrooms, departments, hubs and boards internationally. He is currently serving as Professor and International Chair of Music Education at the Royal Northern College of Music. He has written four books including,'I Wish I Didn't Quit:Music Lessons (2018), and 'Where are all the Black Female Composers' (2020).
Jamal J Glynn
Jamal J Glynn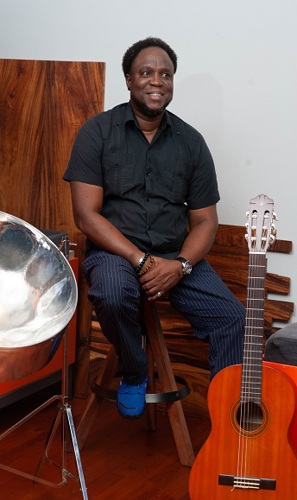 Jamal J Glynn is a registered Music Therapist with the Health and Care Professions Council in the United Kingdom (HCPC). He holds a BA in Musical Arts from the University of the West Indies, St Augustine, and a M.A. in Music Therapy from Anglia Ruskin University in Cambridge, UK.
He offers under the North West Regional Health Authority in Trinidad and Tobago Music Therapy to inpatients and outpatients at the St Ann's Hospital including the Caura Substance Abuse, Prevention & Treatment Centre. His work focuses on psychoanalytically informed approaches.
Being particularly passionate about exploring the benefits of using the steelpan in Music Therapy within the mental health setting, he wrote his dissertation on this subject in 2011. He is interested in providing a Caribbean perspective to existing knowledge of music therapy interventions and has conducted research focusing on clients living in Trinidad and Tobago. Results of his research have been published in the Caribbean Medical Journal.  
He is also a member of the British Association for Music Therapy (BAMT), The Association of Psychiatrists of Trinidad and Tobago (APTT) as an adjunct and the recently formed Creative Arts Therapies Collective of Trinidad and Tobago (CAT week TT). He is also a member of the Steelband Phase II Pan Groove.
Dr Karan Casey
Sunday 12th June 2022
Dr Karan Casey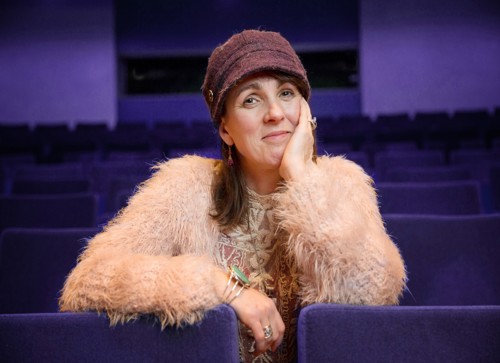 Singing songs charged with a sense of social responsibility in a career spanning over 25 years Karan Casey has released eleven albums as well as contributing to numerous other artists' projects – appearing on more than 50 albums in total. She has toured extensively throughout North America, Europe and Japan, performing with her own band as well as collaborating with such diverse musicians as Maura O'Connell, James Taylor, Bela Fleck, Boston Pops Orchestra, Kate Ellis, Niall Vallely, Pauline Scanlon, The Chieftains, The Dubliners, Peggy Seeger, Karen Matheson, Mick Flannery, Mícheál Ó Súilleabháin, Tim O'Brien, Solas and Lúnasa.
In 2018 Karan helped to found FairPlé which is an organization aimed at achieving fairness and gender balance for female performers in Irish traditional and folk musics.
Karan tours with her band Niamh Dunne, Sean Óg Graham and Niall Vallely. Karan most recent album Hieroglyphs That Tell the Tale was released on the Vertical Records Label. Her song "Down in the Glen" was nominated for Best Original Folk Song at the RTE Folk Awards 2019, and she completed a PhD in music in 2019. Karan has recently performed her new show with Director Sophie Motley called I Walked into My Head which was premiered at the Kilkenny Arts Festival 2021.
"Karan Casey's latest album is revelatory. She's always been a singer of songs that tell a story and show their muscle…This is a strikingly three-dimensional work that stands the test of intensive and repeated listening with ease. A vivid and dazzling snapshot of Casey invincible, at the height of her powers." Siobhán Long, Irish Times
"Casey's voice is among the loveliest in folk music and she's a wonderful interpreter of both contemporary and traditional material." Boston Globe
"Karan Casey's latest solo venture is a thing of rare beauty." Sing Out
"The most soulful singer to emerge in Irish traditional music in the past decade." The Glasgow Herald
"If ever any doubt existed about who's the best Irish traditional woman singer today, "Exiles Return" sweeps aside all pretenders…Karan Casey has no vocal peer." Irish Echo