Client Testimonials & Feedback
 Conference & Events Customer Service Survey 2021/2022
| Conference & Events Planning Team | Percent of Strongly Agree / Agree |
| --- | --- |
| Communication from the Conferences & Events Dept was always in a timely manner | 100% |
| The Conferences & Events Dept were always flexible with regards to my needs for the event | 100% |
| On the day of the event, the Conferences & Events team were on hand and offered a prompt service | 100% |
| Catering |   |
| The catering was clearly labelled and well presented | 100% |
| On the day of the event, catering staff were friendly, approachable and responded to my requests | 100% |
| Attention to detail was very apparent | 100% |
| Overall |   |
| My event ran smoothly and as planned | 100% |
| I was treated fairly & with dignity throughout my event | 100% |
| I am satisfied with the Conferences & Events Departments performance | 100% |
| The venue is good value for money | 100% |
|  I will continue using the venue | 100% |
Customer Comments
This event couldn't have gone any better and I couldn't be more pleased with the venue and the support from the events team.
I am really pleased with the flexibility that the QMU team offered during our booking. We had a lot of specific requests, and nothing was too much trouble.
Our event was organised and run really smoothly, our guests were really impressed and events and catering staff could not have been more helpful and accommodating of all our requests. we are delighted with the event.
QMU was an excellent venue on every level, but most importantly because of the friendly, professional, patient and kind Events, Catering, Facilities and Media teams. They're outstanding.
Balance Clinic - October 2020
"QMU have made a number of adjustments to allow my clinics to restart following the lockdown. I am so happy with the arrangements that have been made to keep me and my clients safe whilst on campus. The provision of PPE, the strict regulation of people on campus, the additional cleaning and the one way system make me feel confident to invite my clients on to campus."
CBT Courses - October 2020
"We have been using the Conference suite for blended learning. We have felt very safe with Covid guidance and facilities have been clean, plenty of hand sanitizer and safety precautions. Easy to use VC and limited face to face. Good IT support on hand. Fiona Switzer – NHS"
Aberlour Perinatal Befriending Service East Lothian Launch Event
""I just wanted to thank you very much for looking after us so well last night.  Please pass on my thanks to the rest of your team – cleaners, caterers and particularly, IT – who were so helpful. We had a very successful evening, helped tremendously by such a great venue and welcoming team". Pippa Johnston"
SE Scotland Scouting Association – AGM
"We were delighted with the venue and the support given by all your team members. The event ran very smoothly and we appreciate all your efforts. Thank you for the warm welcome and efficient organisation provided by you and your team."
Dream Challenges - Ride the Night Scotland
"I just wanted to say a Huge Thank you for everything. From when we first came to visit to last weekend, you have been nothing but helpful and supportive throughout the whole planning process. I'm sure you know as well as we do you never really know how a brand new event and location will plan out and its always slightly daunting working with a new team, however you were all so lovely and as I said so helpful and couldn't do enough to help out. We had the most amazing experience and loved the event in Edinburgh."
Conferences and Events Enquiries
If you have an Event/Conference enquiry, one of our team will contact you as soon as possible.
We aim to respond to all enquiries within one full working day of receipt.
Show Contacts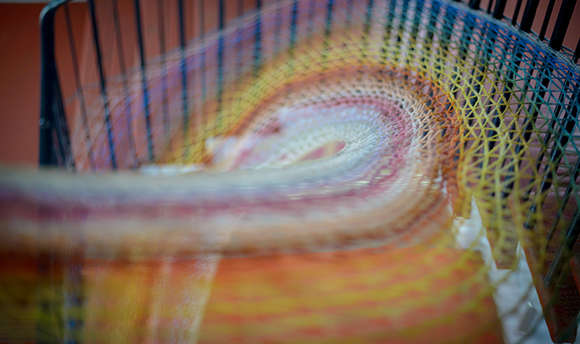 "QMU was the ideal integrated venue for 170 participants at our Weavers, Spinners and Dyers Summer school. Staff could not have been more helpful and were happy to make adjustments for our special requirements."
Doreen Marsh, Event Organiser Association of Guilds of Weavers, Spinners & Dyers