Residence Life
At Queen Margaret University we are committed to making every aspect of university life an enjoyable and positive experience. As part of our accommodation service, we offer a 'Residence Life' programme (or ResLife) that includes an exciting range of social, educational, recreational and cultural opportunities both on and off campus.
The aim of our ResLife initiative is to create a fun and inclusive living environment in which you'll feel welcomed, supported and involved in our friendly residential community.
ResLife: The Team
In Accommodation Services we have a dedicated ResLife team who are committed to making your experience living on campus the best one ever! The team consists of a Residence Life Co-ordinator (RLC), a team of ResLife Assistants (RLAs), and senior residents. The team is here to provide you with a very important network of welfare support and services to help you successfully adapt to and enjoy life on campus. 
Residence Life co-ordinator (RLC)
Your ResLife programme is managed and organised by your RLC, who is a full time member of University staff. They are employed specifically to help you enjoy and get the most from your time living on campus. The main duties of your RLC are to:
welcome you on arrival and help you settle into your accommodation;
manage the organisation of events included in the ResLife community programme and encourage you to get actively involved with life on campus.;
provide you with a residential pastoral care service and offer help and guidance on all aspects of living and studying at university; and
address anti-social behaviour and mediate any inter-tenant issues that may occur.
Your RLC can be found in the Accommodation Services office during weekday office hours in the reception area of Block A.
You are welcome to pop in for a chat in person or you can email the Residence Life co-ordinators.
Residence Life assistants (RLA)
When you arrive on campus your flat will be looked after by one of our dedicated RLAs, who are experienced, outgoing and friendly students also living within the residences. They will visit your flat regularly throughout semester to check you are all ok and offer you any assistance or advice that you may need. They are here to support you in any way that they can so if you ever have a problem, no matter how small, you'll always have someone to speak to, day or night.
The main duties of our RLAs are to:
provide a nightly and weekend drop-in service where you can call in and discuss any residential issue you feel you need help.;
offer support if you feel lonely or homesick and need encouragement to join in and meet new people; and
organise and deliver an exciting ResLife social programme and help you get involved with and feel part of our lively campus community.
If you want to speak to one of the RLAs they can be found at the Accommodation Services reception in block A at 5pm-8pm every weekday evening and 12pm-4pm at the weekend.
Senior residents
Senior residents are a hub of information and are there to provide peer support and guidance to residential students throughout the academic year. They visit flats fortnightly to check in with students, offer advice and signpost to services.
ResLife: Help and Support
ResLife co-ordinator 
Your RLC provides a residential pastoral care service and can offer you help and guidance on all aspects of living and studying at university. You can contact the RLC directly by:
visiting the accommodation reception desk in block A during regular office hours;
phoning 0131 474 0000 (ask for "accommodation" when prompted); or
by emailing the accommodation office.  
ResLife assistants
During the academic year ResLife Assistants attend to queries at the accommodation office between. They are available as follows:
Mon - Fri: 5pm-8pm 
Sat & Sun: 12pm - 4pm 
An on-call RLA is also available to be contacted outside normal working and extended office hours. If you need their assistance urgently out of hours you can request a visit by visiting the security desk in person or by calling 0131 474 0000 (request "Security" when prompted).
This RLA call out service is only intended for urgent issues - matters which cannot wait to be resolved during normal office opening hours.
Security
The Security team on campus is on duty 24 hours a day and is here to help you with a range of security issues including first aid response, noise and disruption and anti-social behaviour. The on-duty team can be contacted directly by visiting the security desk in the main campus building, or by phoning 0131 474 0000 (ask for "security" when prompted).  
ResLife: Social Event Programme
If you have opted to live in our on-campus accommodation at QMU, you will have exclusive access to a large variety of ResLife events that are organised especially for our residential students.
The ResLife team also works in partnership with the QMU Sports Centre and Students' Union to ensure there is always something going on that you can get involved with.
The ResLife programme is not only intended to give you opportunities to socialise, meet new people and have a lot of fun, but also to give you a chance to learn some valuable life skills along the way!
Your annual programme of ResLife events typically includes:
Social events
Movie nights
Scottish ceilidhs
Cinema and trampoline park trips
BBQs and Sunday brunches
Parties, proms and balls
Trips to local sites of interest (eg Edinburgh Castle)
Life skills sessions
Cookery classes
Money management and budgeting
Employment and interview skills
CV writing, covering letters and application forms
Wellbeing and personal development
Wellbeing sessions
Mental health awareness
Alcohol awareness
Stress management
Study skills
Revision and essay writing techniques
Literature searching and referencing
The ResLife programme is always developing and expanding, so if you have a suggestion for an event that you know your fellow students will benefit from please email your ResLife co-ordinator – they are always pleased to hear your suggestions and receive feedback!
Interested in finding out more about ResLife? Why not get involved and help shape your ResLife programme
For those of you with a passion for leadership, events organisation and project management you now have the opportunity to contribute to the structure and organisation of the ResLife events programme by becoming a member of the ResLife Student Social Committee. This is a great chance for you to start adding some useful extras to your CV as well as having fun, networking and meeting new people. Not to mention organising some amazing events!
If you are interested in being on the ResLife Student Social Committee contact your ResLife co-ordinator. Recruitment for the committee happens at the beginning of Semester One and Semester Two.
Interested in finding out more about what's on this semester? Why not visit our ResLife at QMU Facebook page!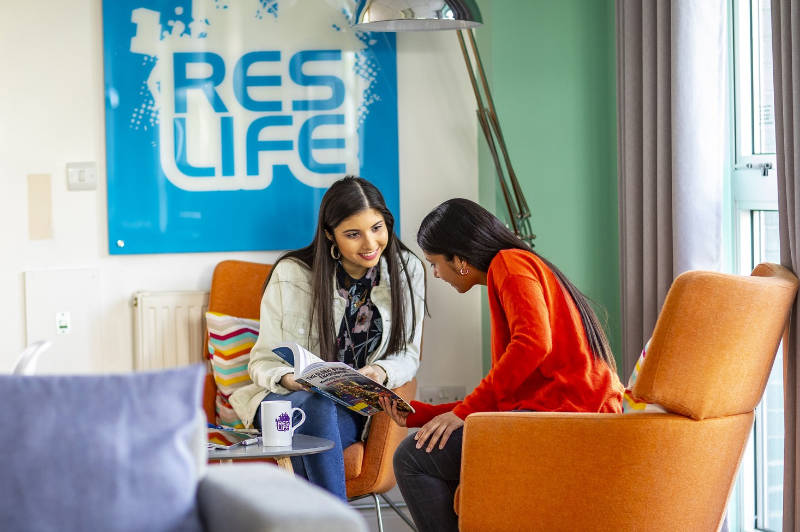 Image 1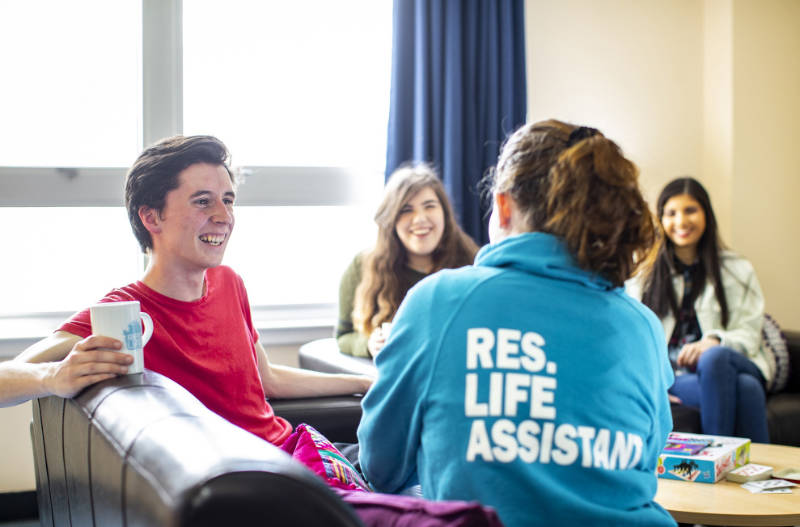 Image 2
Image 3