It's all smiles at this table! Hannah Corcoran and family, Aisling McHugh, Georgia Wilson and Annie Halmshaw.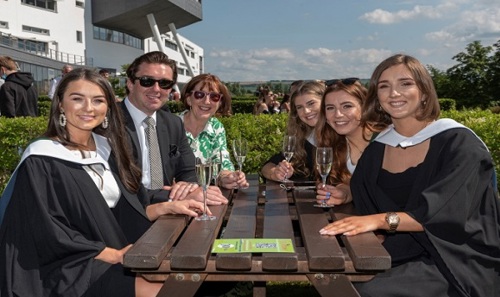 QMUSU Student President Aasiyah Patankar.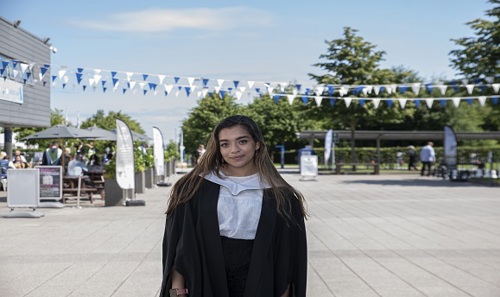 Anton Winters and Louise Duncan of graduate film production company, Naka Media.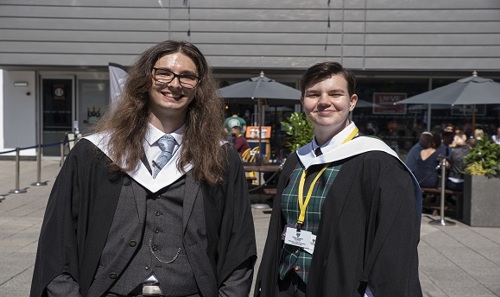 Anna Linda Gudmundsdottir, Diploma in Higher Education in Hearing Aid Audiology, flew in from Iceland to celebrate with classmates.