Join us at our Undergraduate Open Days on Saturday, 23 September & Saturday, 28 October to find out more about this course - book your place now.
Drama - BA/BA (Hons)
Are you passionate about theatre? See yourself as a future director, performer, playwright, deviser, stage manager, scenographer, workshop leader or producer?The exciting and innovative mix of theoretical and practical modules on this BA/BA (Hons) in Drama will enable you to try out all of these roles and then focus on your career aspirations.
The course offers a placement opportunity which is a great way to develop your skills and knowledge. 
Why QMU?
Location: Edinburgh is known as the Festival City, and with the world's biggest arts festival happening on your doorstep every year, this is one of the best possible places to start your theatre career.
Focus on the areas that interest you: Your career path will be unique, and this course is flexible to help you direct your learning in the areas you're interested in. Module options in Years Three and Four allow you to focus your interests to suit your own career aspirations.
Graduate success: Our graduates play an active role in theatre in Scotland - whether you see them performing, hear the words of their script or view their artistry as director, scenographer or producer, they are building a successful and exciting career in drama thanks to their time at QMU.
Ranked highly in the UK:

QMU is ranked 1st in Scotland and 9th in the UK for Drama in the Guardian University Guide 2024 and we are in the top 2 Scottish higher education institutions for overall satisfaction for courses in Drama. (National Student Survey 2023)  
Drama - BA/BA (Hons): The course in brief
What is theatre? Why did it develop? What role does it play in society? To have a successful career in the theatre, you need to understand its historical context, techniques and craft. Whether you intend to be a theatre maker, scholar or teacher, the course will guide you in the development of your creative and critical prowess while providing very distinct routes into the professional world. By the time you graduate you will know how and why a theatre team brings a performance to life, and the many ways in which drama can be understood and made relevant to contemporary audiences.
On this course you will:
learn the collaborative skills and process involved in creating and staging plays;
experiment with key contemporary performance practices;
explore all aspects of theatre, front and backstage, including the audience. Who are they? What do they want from a performance? How can you reach your audience? We challenge conventional assumptions of what the performing arts can be and who they are for, from both a practitioner and audience perspective; and
engage with a vibrant diversity of practical and theoretical approaches that balance practice, history, research, critical thinking and employability skills.
How will I be taught?
Structure
You can study for an honours degree over four years or an ordinary degree over three years. You will complete a range of modules each year as outlined.
Teaching, learning and assessment
You will be taught in lectures, seminars and through practical workshops. There is a strong focus on group work and on independent study outside timetabled sessions. You will be assessed in a variety of ways, including essays, reports, portfolios, vivas, post-show discussions and exams. You will complete a Year Four Honours project (practical or theoretical). There will be individual and group assessments.
Placement
You will have the opportunity to complete a placement in the Creative Learning, Drama in Education and Experiential learning options in Years Three and Four. Students will source a placement host with support from QMU staff. Placements are usually in the creative sector but we will consider other options suggested by students if we feel they offer an opportunity for you to develop your practical skills.
Exchange opportunities
In Year Three you have the opportunity (subject to availability) to study for one semester at a university overseas. Please visit the Exchanges and Study Abroad pages for more information.
Teaching staff, class sizes and timetables
You can read more about the teaching staff on this course at the bottom of this page. Please note that teaching staff is subject to change.
For more information, please also visit 'How we teach and how you'll learn'.
What will I learn each year?
Year One
You will:
work in collaborative experimental workshops, finding creative solutions to the staging and performance of classic and contemporary genres and texts;
explore a range of roles (performing, directing, playwriting, dramaturgy and scenography) and share your different perspectives and insights with fellow students; and
Learn foundational voice, movement, acting and production skills.
Modules
Play and Performance
Introduction to the Study of Theatre and Performance
Introduction to Theatre Production
The Origins of Theatre
Analysing Texts and Performance
Performance Practices
Year Two
You will:
work in collaborative groups to make work for performance in both new media and live theatre;
investigate key historical and contemporary practitioners and create original performance work based on their research; and
learn more about theatre history and critical and performance theory, which will inform the decisions you make in your creative work.
Modules
Theatre of Ideas and the Stage (From Romanticism to Theatre of Absurd)
Making Theatre
Contemporary Scottish Theatre in Context
Practitioner Researchers
British Theatre Since 1945
Creative Writing for New Media
Year Three
You will:
study core modules plus two optional modules allowing you to focus your interests in specific areas; 
have the opportunity (subject to availability) to study for one semester at a university overseas. For more information, visit Exchanges and Study Abroad.; and
learn about research methods to prepare you for your personal final Honours dissertation.
Modules
Devising Practices
Current Debates in Performance Theory OR Arts Funding in its Policy Context
Performance Project
Designing a Research Project
Plus two optional modules
Year Four
You will:
study core modules plus two optional modules allowing you to focus your interests in specific areas; 
learn about how to maximise your employability opportunities alongside developing your creative practice; and
Complete a personal final project, which can be a practical or a written dissertation.
Modules
Creative Practice and Enterprise
Honours Project
Plus two optional modules
Year Three and Four options may include:
The Only Way is Ethics: Art, Participation and Ethics
Performance Art Practices
Site and Sound
Playwriting
Writing for Radio
Creative Learning and the Community
Producing for the Stage
Directing for the Stage
Directing, Designing and Performing Shakespeare
Directing, Designing and Performing Contemporary Plays
Staging the 20th Century: How Scenography Built the Modern Imagination
Advanced Theatre Production
Screenwriting
Student Initiated Module
Scotland on Screen
Film and the Family
Photography Practice
Experiential Learning Placement
Devised Physical Theatre
Devising Practices
Theatre Laboratory Practices
Drama in Education (Community Workshop Placement)
NB The modules listed here are correct at time of posting (Feb 2023) but may differ slightly to those offered in 2024. Please check back here for any updates.
Career opportunities
Creative entrepreneurship and employability is something we are passionate about and it is embedded throughout our course. Many of our students have formed their own theatre companies and are supported by QMU as they set up their businesses, including the chance to be located in our graduate start-up space called the BIZ. The world's largest arts festival happens right here in Edinburgh and many students successfully perform, produce or get involved in the Festival Fringe.
You may know that you want to work in the performing arts, yet do not know exactly which route you can take to make this happen. This course will literally take you behind the scenes and open your eyes to a broad range of theatre-based careers, including playwriting, directing, scenography, producing, screen industries, acting, community theatre, contemporary performance practice, and drama teaching, as well as communications professions and postgraduate study. At QMU we have a lively and dynamic careers service who will help guide you through your choices.
You can find out about the careers of some of the graduates of our various drama and performing arts graduates on our dedicated website.
Drama - BA/BA (Hons): Entry requirements and application information
Entry requirements
Scottish Higher: Standard: BBBB Minimum: BBCC
A Level: BCC
Irish Leaving Certificate: H2 H2 H3 H3
International Baccalaureate: 28 points
International: IELTS of 6.0 with no element lower than 5.5.
Required subjects: English is required at Higher and preferred for A Level. English will be required for A Level from the 2025/6 academic year. Drama at Higher/A Level preferred. English required and Maths preferred at Nat 5/GCSE. We can also accept National 5 Application of Maths or Lifeskills at the same grade.
NB The 'required subject information here has been updated since our paper UG prospectus 2024 was printed. This is the correct up-to-date information here. 
Am I a Widening Access student?: We apply the minimum entry criteria to applicants who meet one or more contextual factor. To see if this would apply to you, please refer to the access and application page.
Mature/Access: We welcome applications from mature students with relevant qualifications and/or experience. See our College Leavers and Mature Students pages for more information. 
Direct Entry:
Year Two -
HNC/HND in related subject with B/CB in the graded unit
Scottish Higher: BC at Advanced Higher in relevant subjects plus BB at Higher
A Level: BBB in relevant subjects
For details of related HNC and HND courses, see our College Leavers and Mature Students pages for more information. 
Other requirements
A satisfactory criminal records check from the Protection of Vulnerable Groups (PVG) Scheme will be required if you select the optional module Drama in Education later in your studies.
Other costs
The cost of the PVG check is £18 or £59 (depending on the level of clearance required) and is the responsibility of the student. Please note that the cost is subject to change.
Terms and Conditions
The delivery of this course is subject to the terms and conditions set out in our 2024/25 Entry Terms and Conditions (Undergraduate).
Specialist facilities film
QMUBelong film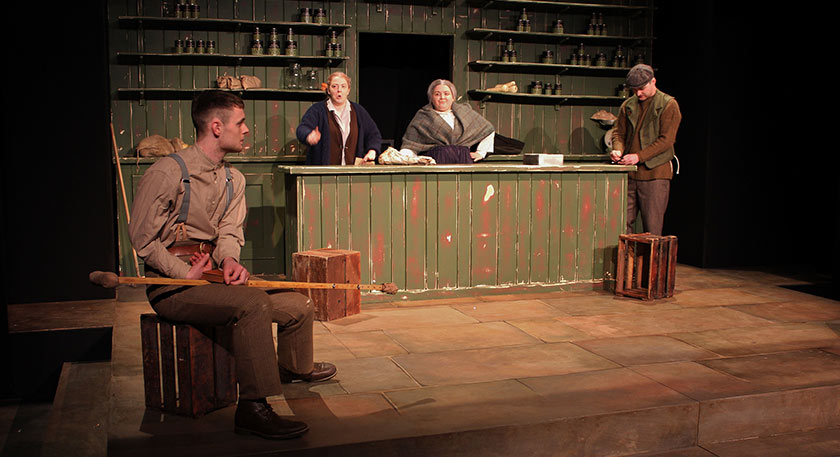 Images of our student productions and other work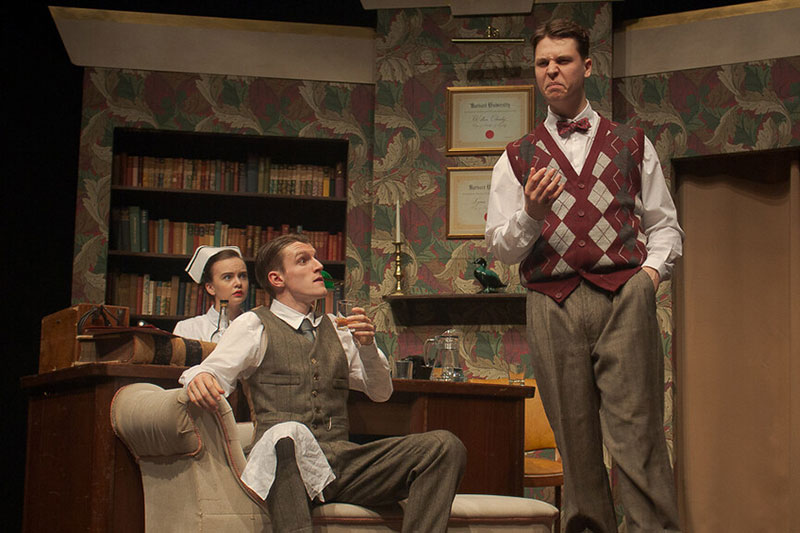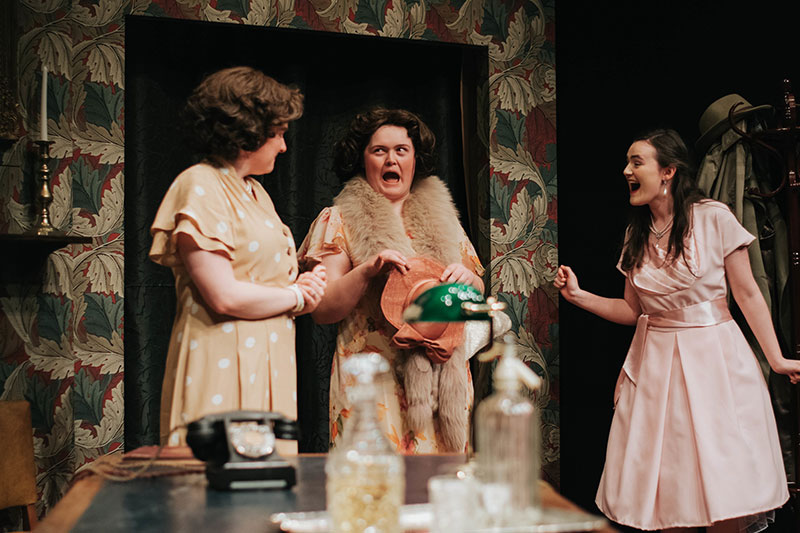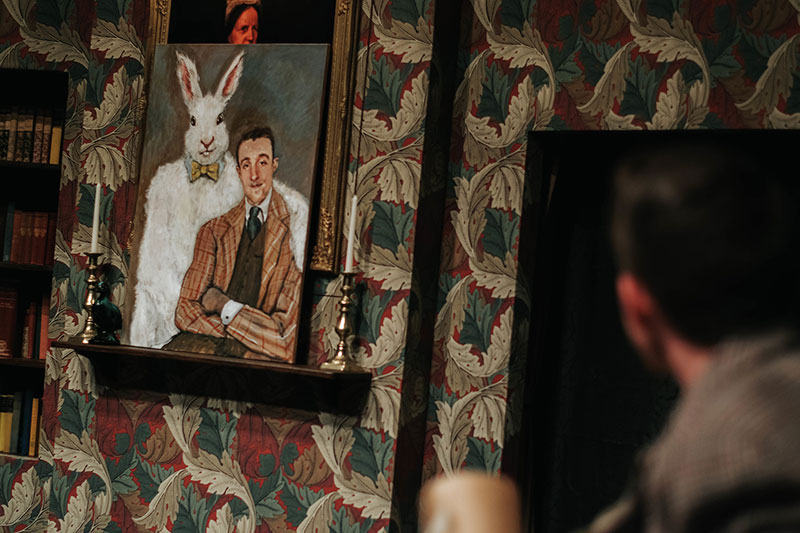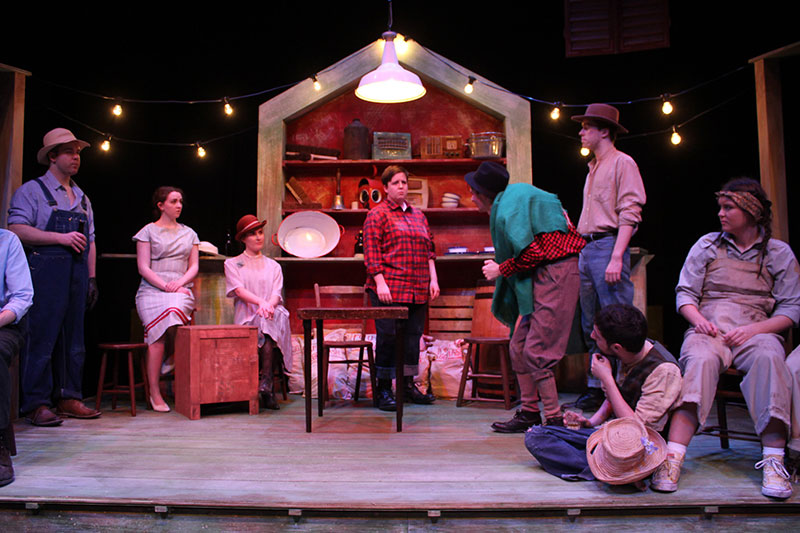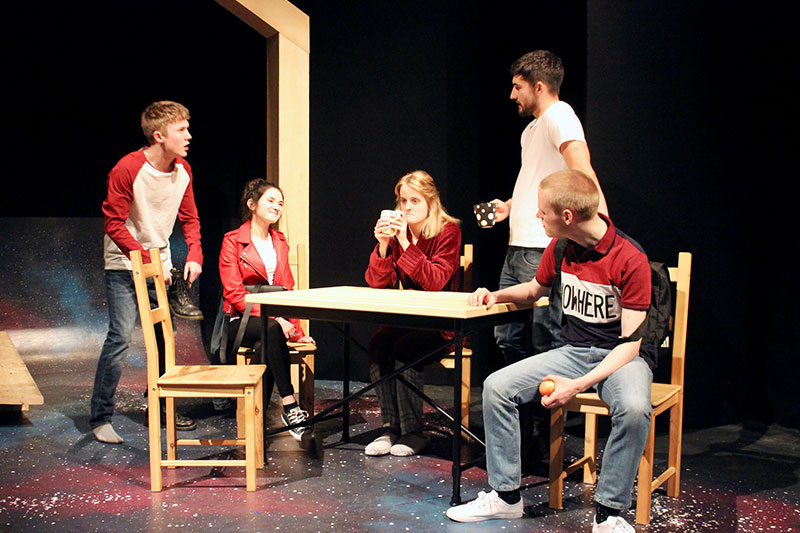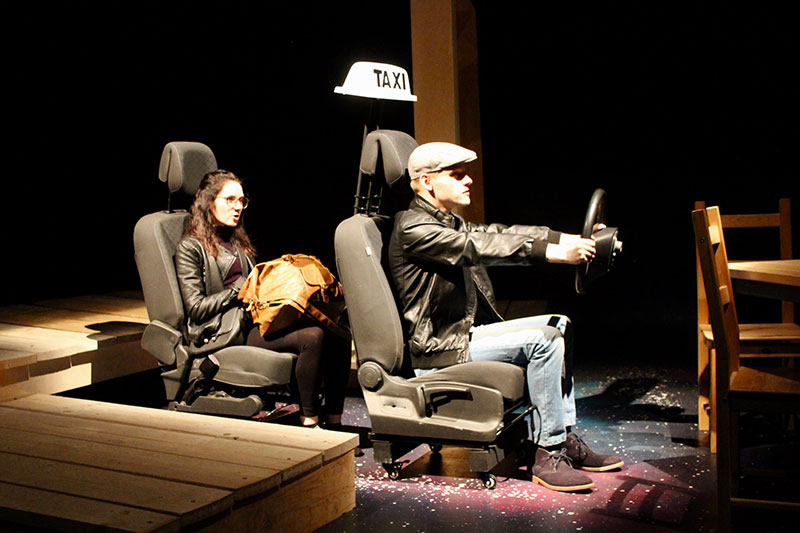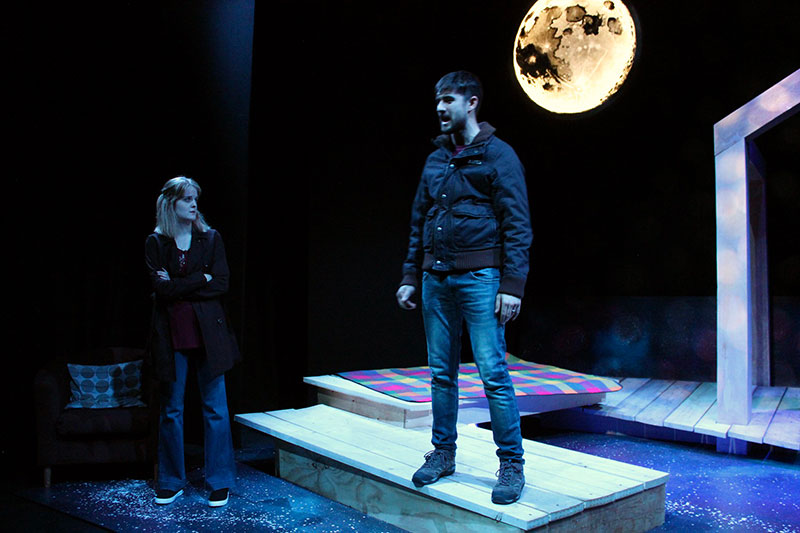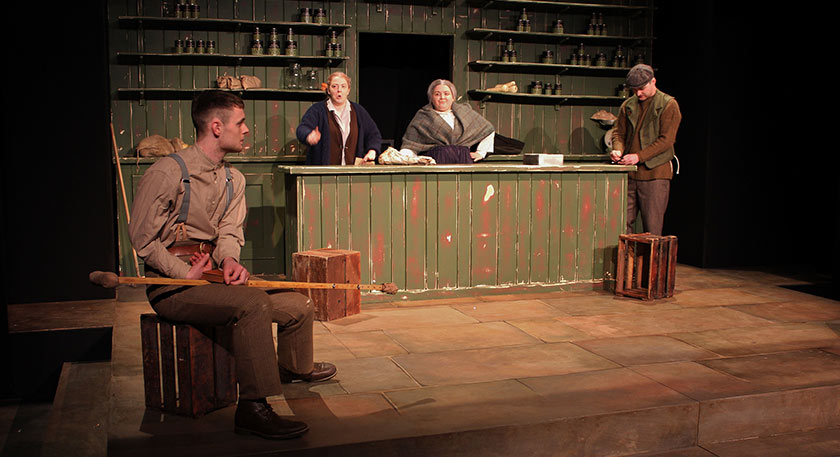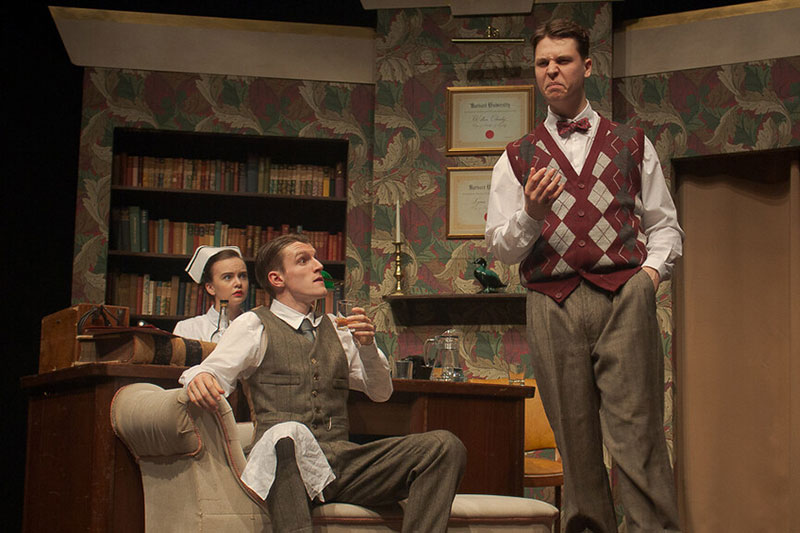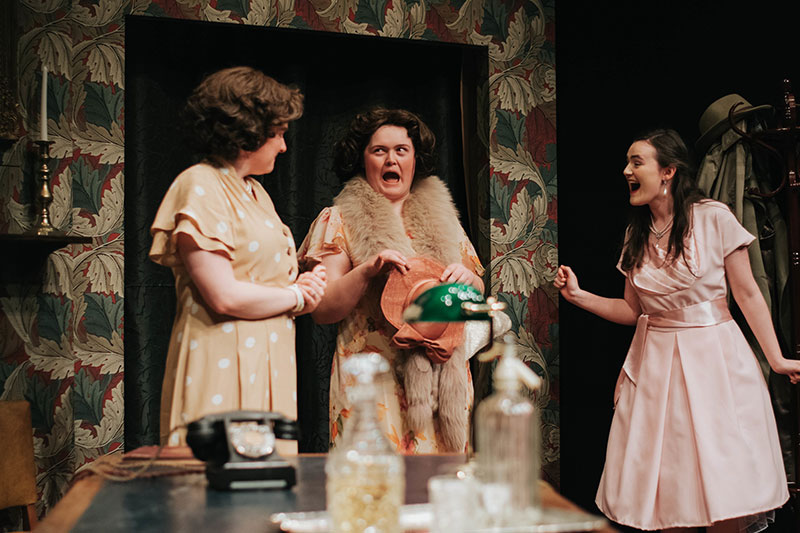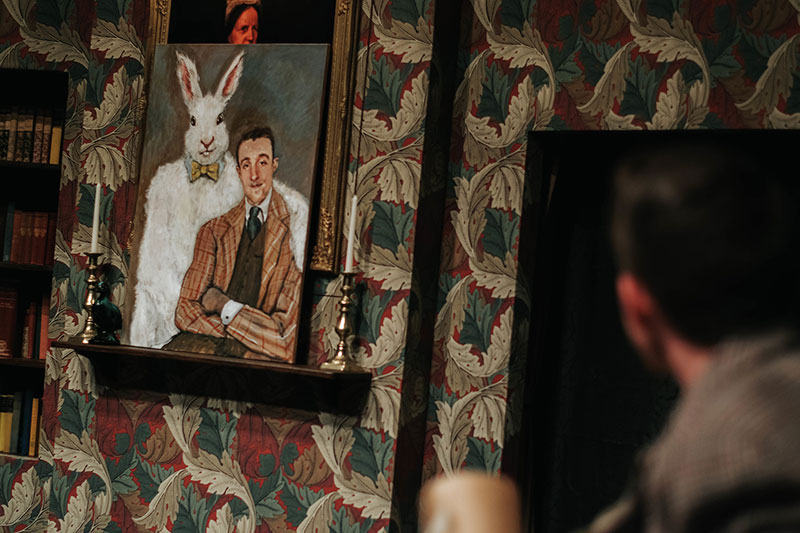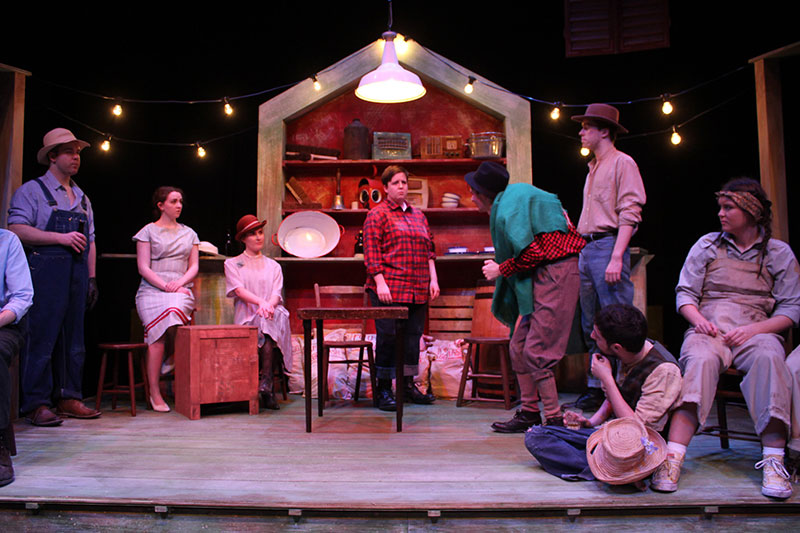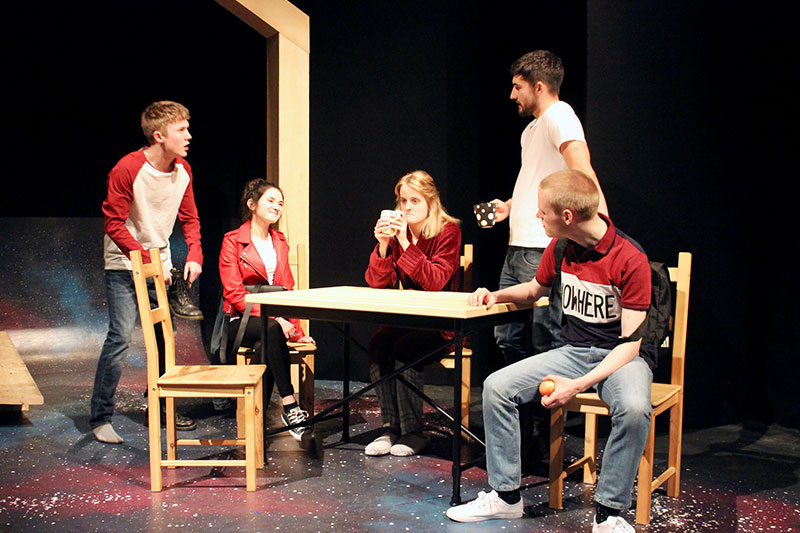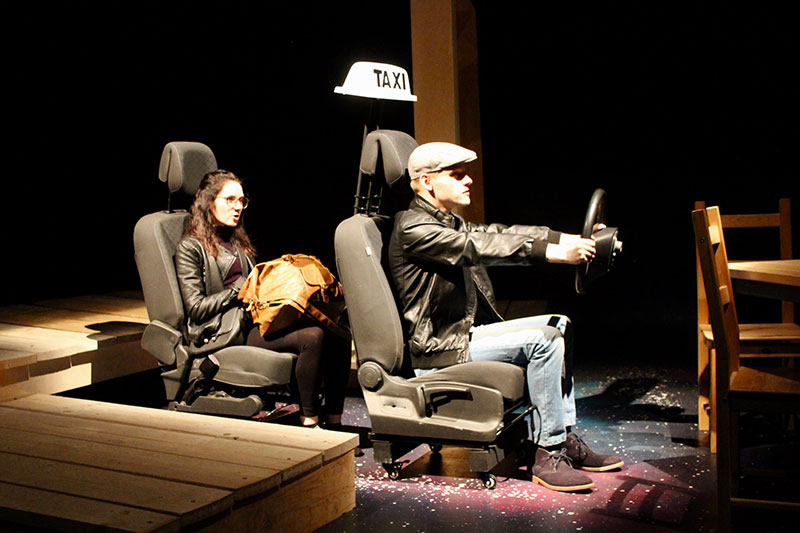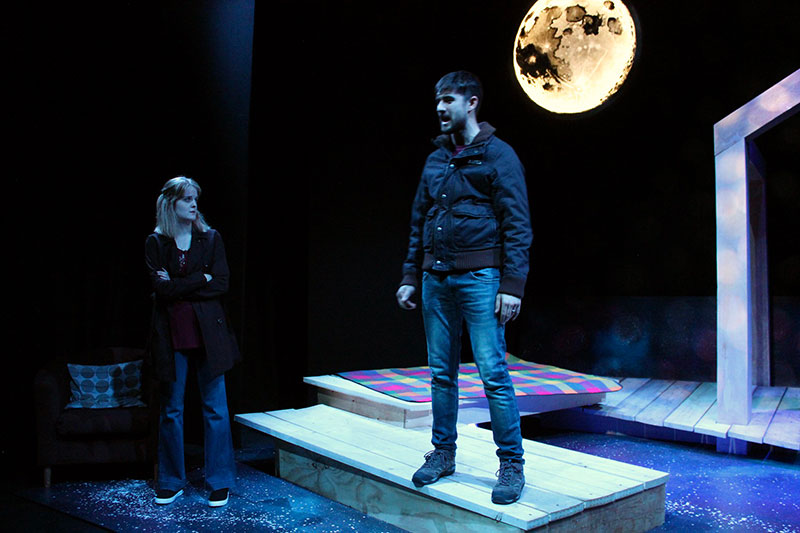 Course Overview
Duration
3 or 4 years full-time
School
School of Arts, Social Sciences and Management
Useful links
Join us at one of our Undergraduate Open Days 2023
23 September or 28 October 2023
Our UG open days will give you an opportunity to meet academic staff, find out more about our undergraduate degree courses, attend course and general information presentations, chat to current students, and explore our modern campus.
Undergraduate Open Days - Book Now