BA/BA (Hons) Performance
Focusing on practice, this two-year course offers you the knowledge and skills to make innovative, relevant and engaging new work for contemporary audiences and communities. It is an articulation route for students who have already achieved an HND in Acting and Performance. 
Why QMU?
Our teaching draws upon a vast experience and legacy of successfully preparing students for entry into the field of professional performance - there are QMU graduates in most of the major theatre and performance institutions in Scotland, and, of course, many have gone on to successful careers further afield.

Just a six-minute train ride from the centre of Edinburgh, we are well placed for easy access to the year-round performance opportunities that the Festival City provides, and our students often use the festivals as springboards for their own careers.

We are ranked in the top 12 amongst UK universities for Drama and Dance (Guardian University Guide 2023).
On this course you will:
Develop your knowledge of the field of performance and be equipped with the practical skills that are essential for developing a career in this sector.
Experience a tailored route to a degree level qualification.
Learn through physical exploration of the subject.
Experience a combination of learning and teaching methods including workshops, lectures, seminars, tutorials, case studies, demonstrations, simulation exercises, embedded skills training, field trips and projects.
Gain valuable placement experience through our growing links with external stakeholders. Examples of placement opportunities range from the Edinburgh International Festival to working with independent theatre companies or the Brunton or Lyceum theatres as well as a range of local primary and secondary schools. The mix of student placements is very diverse and we aim to accommodate all student aspirations.
Focusing on the breadth of forms that performance can take, the course will be of interest to those who wish to explore the potential of performance beyond the conventional modes and spaces with which it is most traditionally associated.
You can opt to study for an ordinary degree, completing one year of this course or an honours degree, completing two. You will complete a range of modules each year as outlined below.
Year Three
You will:
Extend your understanding of performance through practice, learning the principles of contemporary devising practices in semester 1, and adapting existing texts to create an original ensemble piece in semester 2.
Develop an awareness of the contexts within which theatre currently operates in Scotland, in order to understand potential career trajectories, and develop key academic skills.
Learn how to research through performance, to create a basis for your practice-based dissertation.
Gain valuable placement experience in the Drama in Education module and/or the optional module Experiential Learning Placement
Have the opportunity (subject to availability) to study for one semester at a university overseas. For more information, see Exchanges and Study Abroad.
Modules
Contemporary Scottish Theatre in Context
Devising Practices
Drama in Education
Performance Project
Designing a Research Project
Optional module
Year Four
You will:
Create an original group performance work and understand how to make it an entrepreneurial activity, as a basis for an independent career in the arts.
Research and produce a practice-based dissertation, in an area of study of your choice (for example education, contemporary performance, textual interpretation, community practice, playwriting, directing).
Develop a performance project with and for a specific community in the Creative Learning and the Community module
Modules
Creative Practice & Enterprise
Honours Study
Creative Learning and the Community
Optional module
Year Three and Four module options
Optional modules may include:
Playwriting
Site-Specific Performance
Site & Sound
Experiential Learning Placement
Devised Physical Theatre
Performance Art Practices
Theatre Laboratory Practices
Directing, Designing and Performing Shakespeare
Directing
Designing and Performing Contemporary Plays
Student Initiated Module
NB These modules are indicative and may be subject to change year on year.
Teaching, learning and assessment
The course adopts a blended learning approach with teaching and learning activities mostly falling into two broad categories, each best suited for particular types of activities: seminars and workshops, which comprise the majority of the hours of staff-student contact on the course.
In seminars students will participate in active debate on theories, concepts and ideas in this academic field, collaborate on problem solving and engage in critical analysis of performance.
Workshops are the primary form of student-staff contact for this course, with students engaging in practical activities facilitated by the lecturer (or supervised by members of the staff team) either individually or in groups, as best befits explorative learning within this collaborative art form. The teaching team recognises that student-to-student interaction can be a highly effective learning activity and use various forms of group work, problem-solving groups, case based learning and project production teams, to enable this.
Peer teaching is enabled through the use of seminar presentations, postings of individual and group research processes on the Hub and/or PebblePad, and collaborative devising or workshop generation processes. Students are encouraged to be enquiring, critical and innovative. Emphasis is placed on analytical, divergent ways of thinking. In addition to their own independent learning, students also initiate and lead individual tutorials/workshops with members of staff related to coursework or dissertation supervision. 
Placements
You complete a placement as part of the Drama in Education module in Year Three. There are also further placement opportunities in the Experiential Learning option module in Years Three and Four. Placements can occur in a diversity of areas (community and youth theatre organisations, schools, arts organisations, charities and community groups). Students will source a placement host with support from QMU staff. Placements are usually in the creative sector but we will consider other options suggested by students if we feel they offer an opportunity for you to develop your practical skills
Exchange opportunities
Yes. see 'Year Three' tab for more information.
Careers
This course is particularly suited to those who wish to pursue a career through applied performance practice (education, community outreach, independent performance making, directing, producing etc). For those interested in pursuing a career as a professional actor, we would instead recommend our Acting and Performance course.
Employability is built into the course through modules like Creative Practice and Enterprise, as well as through the practical skills taught to students and the transferable skills of research, communication and independent learning that are delivered across the curriculum. Students are encouraged to liaise with QMU's careers service to identify further opportunities for professional and personal development.
During the course, students are introduced to the on-campus Business Gateway and Business Innovation Zone (BIZ). The BIZ provides business incubation space for any student or graduate led start-up companies. 
You can find career stories of QMU's various drama and performing arts courses on our dedicated website.
Entry requirements
Standard entry requirements
HND in Acting and Performance OR Musical Theatre OR Performing Arts with CB in the graded unit.
Successful completion of years one and two of a undergraduate performing arts degree in a relevant subject area.
International: IELTS of 6.0 with no element lower than 5.5.
Non-standard entry
Our admissions team will manage applications for standard entry, to ensure consistency of decision making the programme leader or admissions officer will assess applications for non-standard entry. An interview with the applicant may be arranged in order to gather evidence. Entry would normally be based on the following criteria:
Evidence of aptitude in written English, which is essential for ensuring applicants will be able to cope with the written assessments required.
• A personal statement demonstrating a realistic anticipation of the challenges presented by the degree and a sense of their potential to meet these.
• Experience of/enthusiasm for drama whether as an audience member or as a theatre-maker that is gauged within what was accessible to the candidate. In some parts of Scotland there is little youth theatre, little offer of drama within secondary education and limited access to professional theatre performances.
• Qualifications demonstrating the ability to engage in sustained, systematic study even if this is not within the standard entry requirements (see below for the recognition of prior learning).
Applications for entry with general advanced standing (ie credit for previous study) are referred to the University's Recognition of Prior Learning Panel. Credit may be given for prior experiential learning. Normally, credit given will be specific rather than general (ie on a subject for subject basis).
International: IELTS of 6.0 with no element lower than 5.5
Teaching staff, class sizes and timetables
View specialist facilities film
View Open Day presentation
Please note:
The modules listed here are correct at time of posting (Feb 2022) but may differ slightly to those offered in 2023. Please check back here for any updates.
The delivery of this course is subject to the terms and conditions set out in our 2023/24 Entry Terms and Conditions (Undergraduate).
Teaching staff may be subject to change.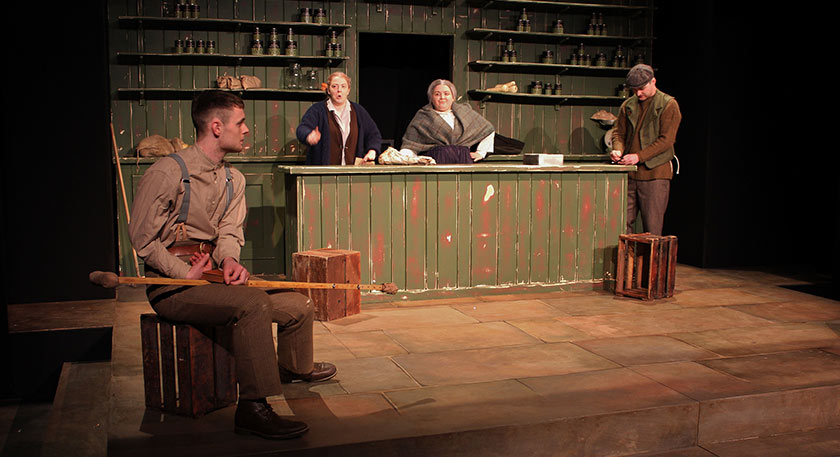 Images of our student productions and other work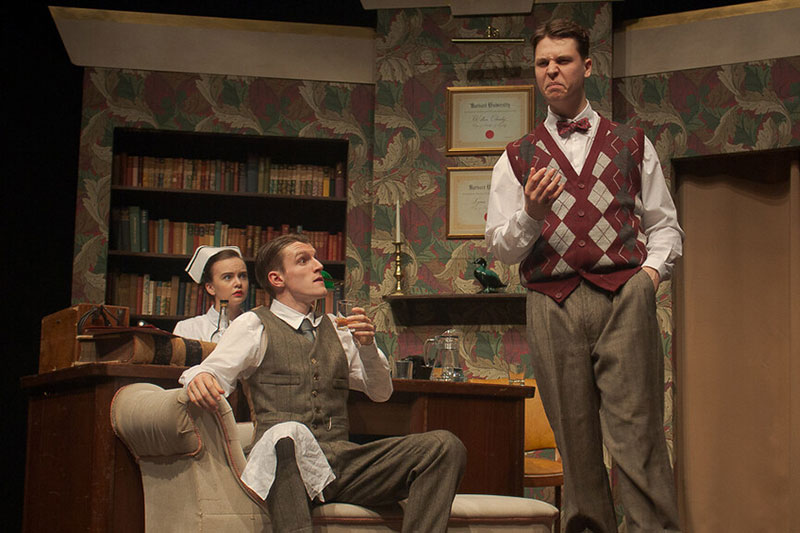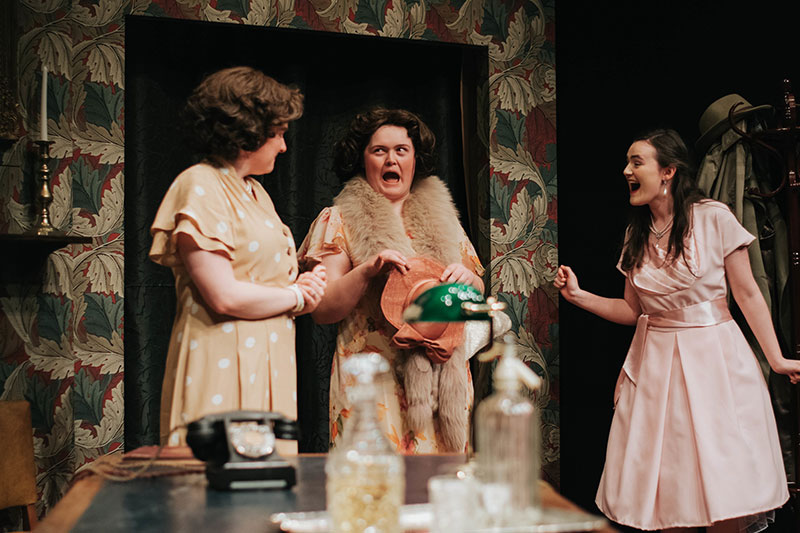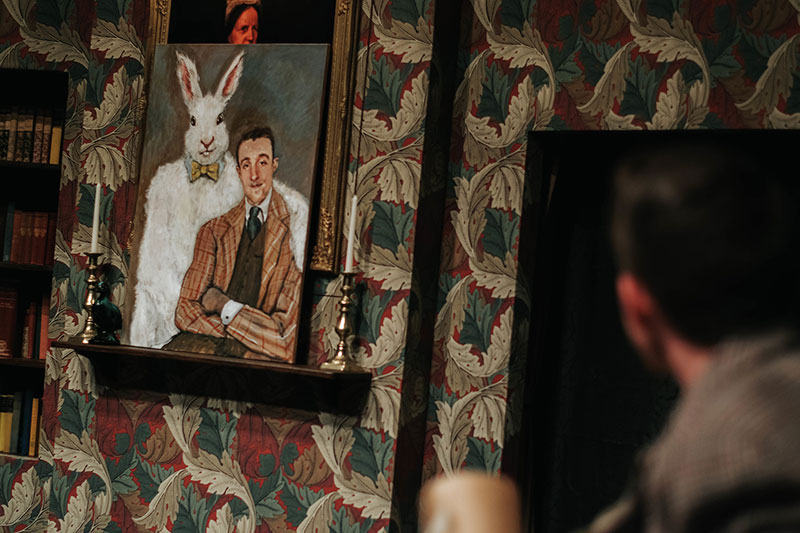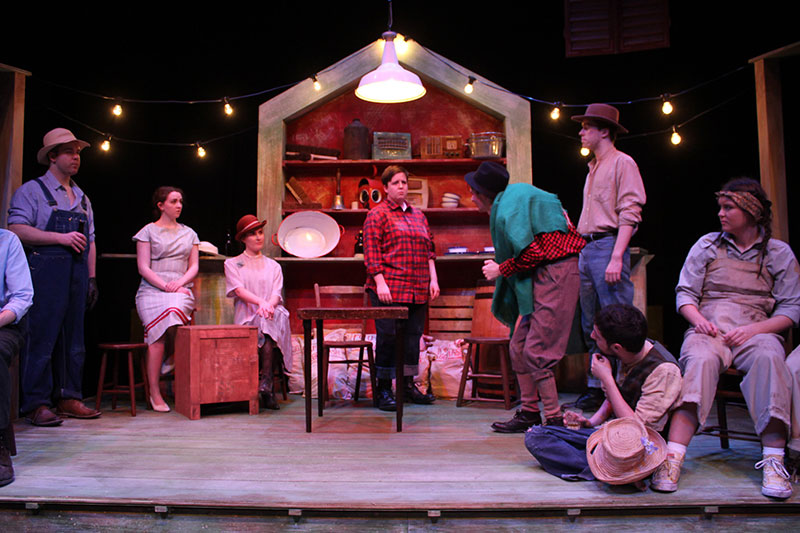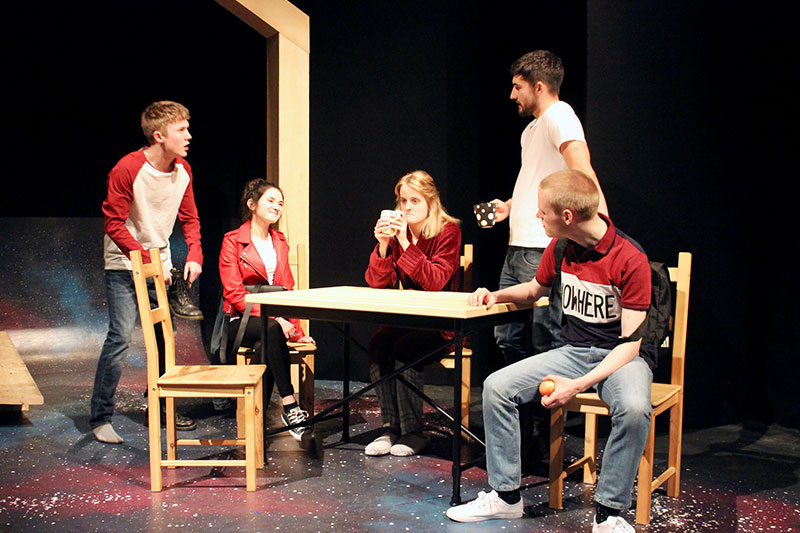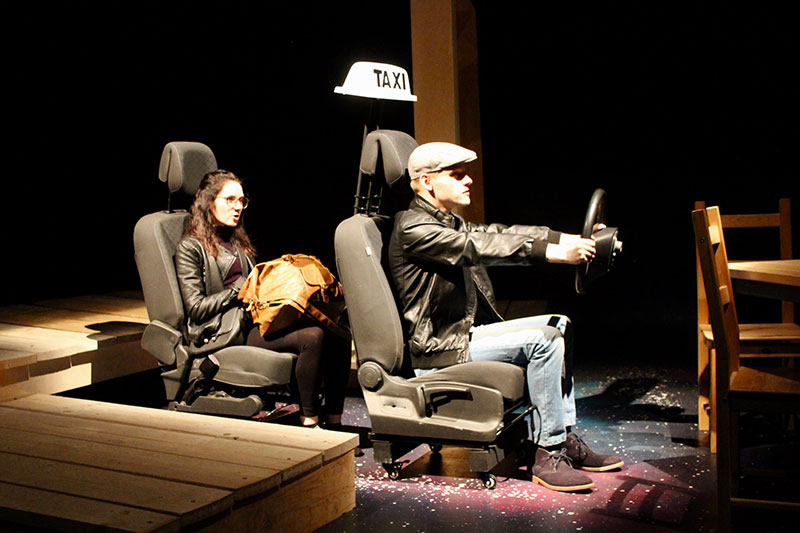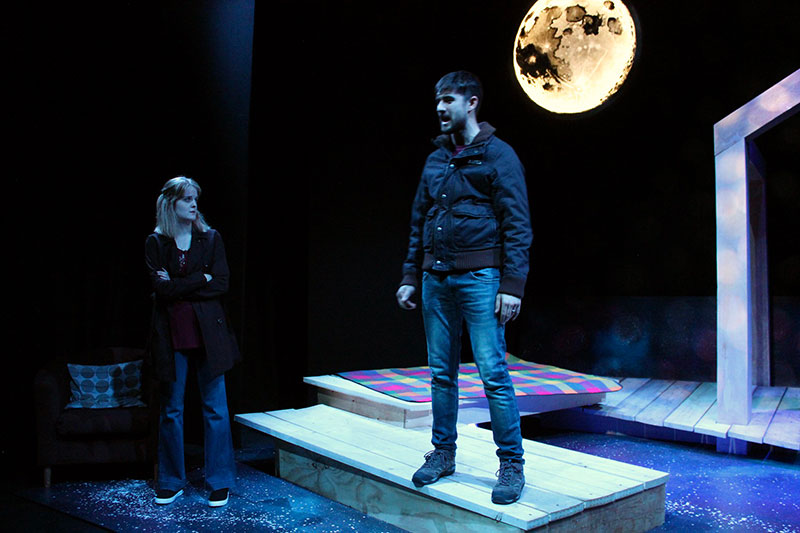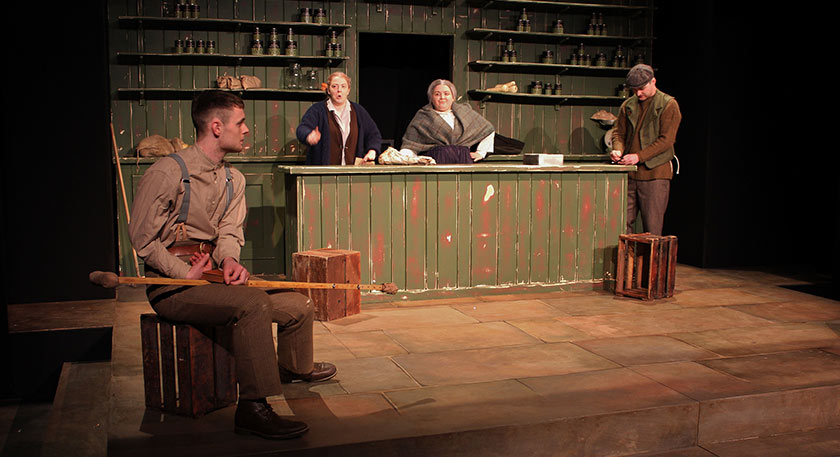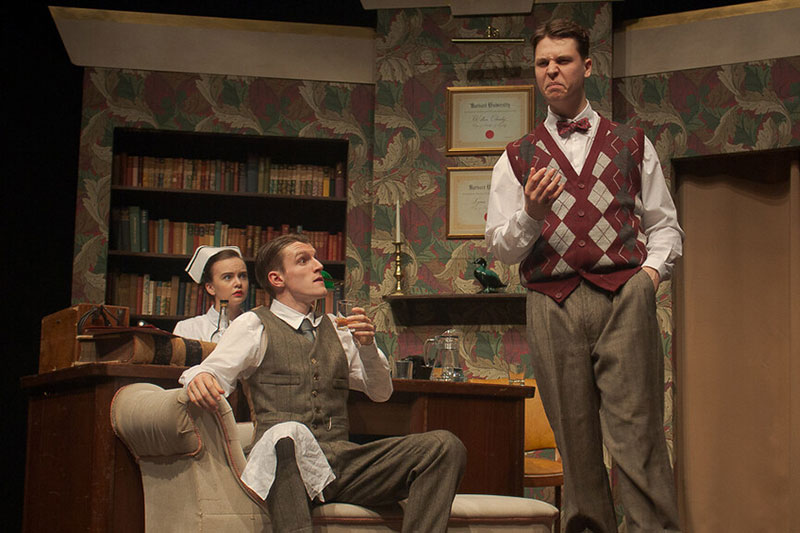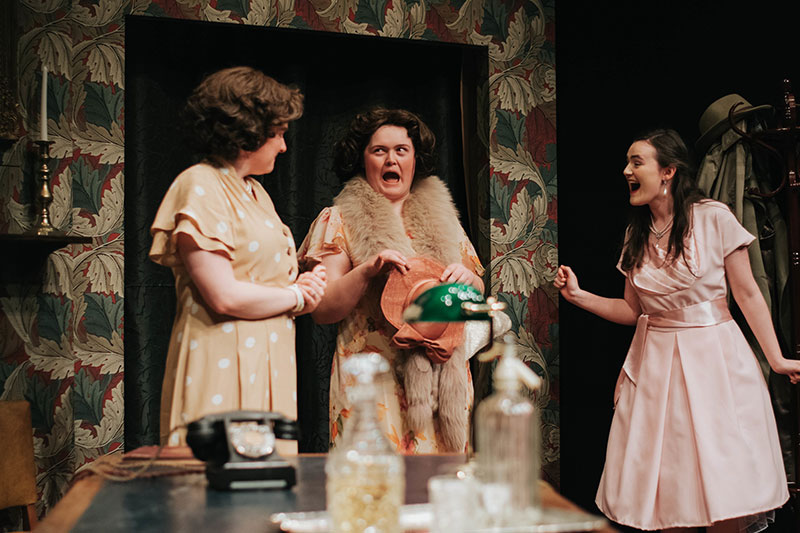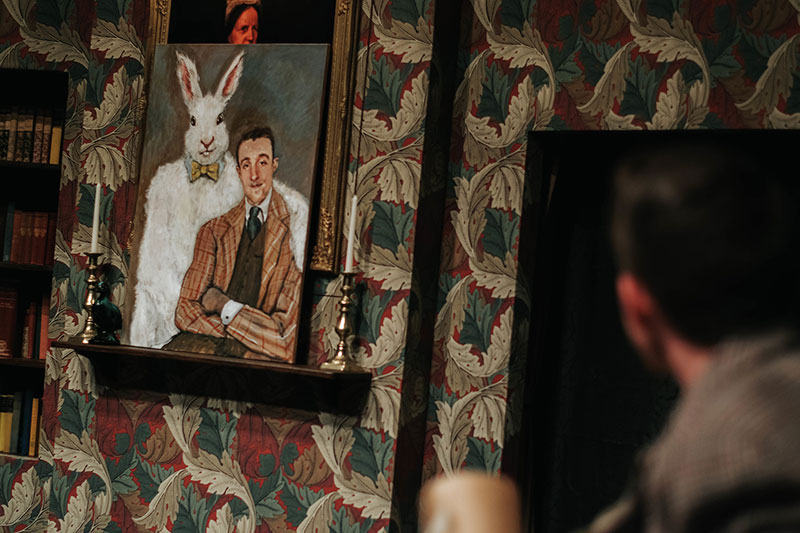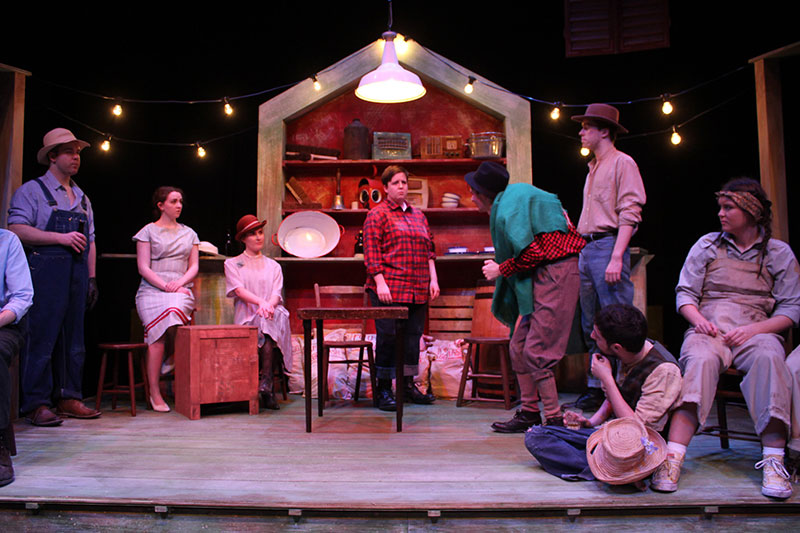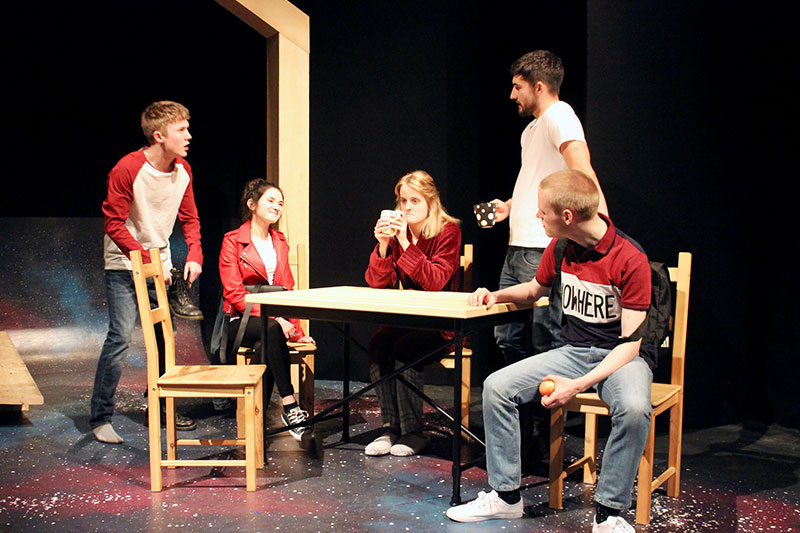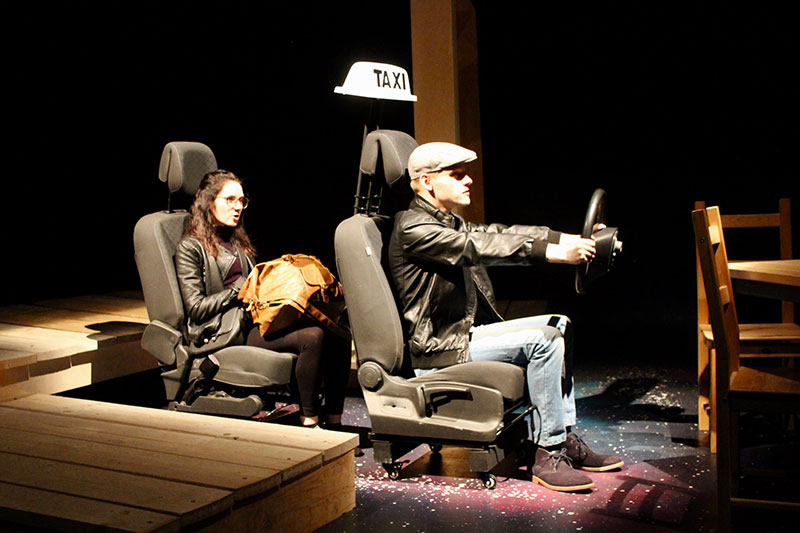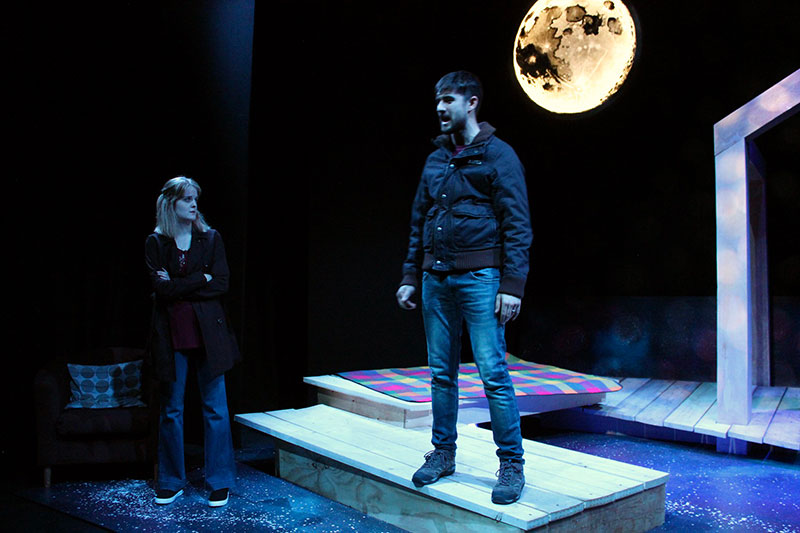 Course Overview
Duration
2 years full-time (Years Three and Four of an honours degree)
School
School of Arts, Social Sciences and Management
Student Story
Diane Stewart The lecturers at QMU were very supportive and helped me to find the element of theatre that I wanted to turn into my career
Courses You Might Also Like