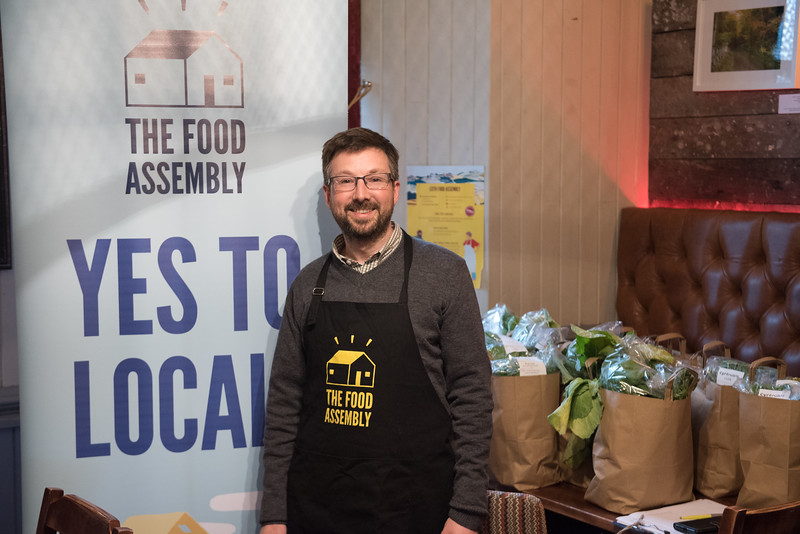 Why QMU?
Our innovative MSc Gastronomy course offers students the opportunity to engage in the multidisciplinary study of food. Unique in the UK, the course explores how food touches and influences all parts of our lives, examining the role of food in the complex connections between culture, communication, systems, science, sustainability, production and politics.
The tutors aim to make the course as experiential as possible, using field trips, site visits, practical workshops and expert speakers to explore food from a wide range of angles. Students gain invaluable insight into the many different ways that food shapes the world around us, as well as examining how a better understanding of food can help to address not just food-related problems but many of the world's most pressing social, environmental and public health issues.
The course builds on QMU's history as an innovative provider of food-related courses and is continues to break new ground in this developing field. After studying this inspirational and transformational course, we promise that you'll never eat the same way again!
This is not a cookery course. Building on the definition of gastronomy as 'the study of all things concerning the nourishment of humankind', students are exposed to a wide range of topics and debates including physiology and microbiology, taste and quality, anthropology and sociology, economics and politics, agriculture and the environment, nutrition and public health. Understanding how all of these topics and issues are linked and influence each other is the basis of the gastronomical approach.
Teaching informed by research
The multidisciplinary nature of the field of gastronomy, and the wide-reaching and ubiquitous nature of food in our lives, means that research elements can be related to many different and disparate topics, fields and disciplines. Students examine issues around food sustainability and security, food production and marketing, the representation of food in media, as well as how food shapes identities and relationships. Staff members are currently researching the social influence of TV chefs, the notion of food sovereignty in Scotland, food as a tool for communication, new opportunities for Scottish crofting produce, emerging trends in the teaching of food, and the growing recognition of the importance of the emerging field of gastronomy itself.
A diverse range of career prospects
The course addresses a broad range of contemporary food issues, enabling students to gain employment and identify opportunities in a wide variety of food-related areas. Students will place themselves in the enviable position of being exposed to a wide range of food systems and food industry experiences and contacts. Past graduates from the course have started new food businesses and consultancies, developed new food products, initiated community projects and social enterprises, moved into campaigning and policy roles, gone on to further study and research, or taken up teaching jobs at secondary and higher levels. There is no single route into gastronomy, and there is no single route out: everyone's journey is different.
Find out more information on how to apply for a course at QMU.