MSc/PgDip Advancing Practice in Community Health and Wellbeing (Advancing Practice in Health Framework)
As part of our Advancing Practice in Health Framework, this award pathway will be of interest if you want to advance your practice in the area of community health and wellbeing. It is delivered online and available both full and part-time.
The community health and wellbeing pathway aims to facilitate the development of knowledge and practical skills required to reduce inequalities and improve the health and wellbeing of communities.
Why QMU?
We offer a collaborative multi-professional online learning environment.
Learning and assessment are underpinned by current research and the evolving landscape of health and wellbeing.
Personalised educational journey.
Course overview
Delivered online, there are learning opportunities in areas such as community health and wellbeing theory, realistic lifestyle medicine, delivering impact in practice as well as a number of other modules such as fundamentals of advancing practice and enquiry-based practice. The framework also offers opportunities to draw on expertise across the University on subjects such as leadership, social science and education.
The community health and wellbeing pathway aims to foster and develop QMU's mission of cultivating intellectual capital with both a theoretical and practical focus. Learning and teaching is underpinned by research, evidence and scholarship against the background of current and evolving political and social landscapes for health and wellbeing.
The community health and wellbeing award pathway offers flexibility in modes of study (part-time, full-time or workplace) that are responsive to individual needs and today's culture of work and learning.
Exit awards
MSc (180 credits)/PgDip (120 credits)
Structure
You can opt to study the MSc or PgDip. You can also register as an associate student to complete a single module for CPD. On completion of a single module, you may wish to complete further modules and progress your studies to a named award.
Teaching, learning and assessment
The Framework offers flexibility in module choice and modes of study (part-time, full-time and workplace) that are responsive to individual needs and today's culture of work and learning.
All modules are delivered online and can be studied from a distance. Additional support is available for those new to or returning to master's level study.
Teaching hours and attendance
No on-campus attendance is required at QMU and course material is delivered entirely online. Each 20-credit module will equate with approximately 200 hours of study, which will include regular online contact and independent experiential learning.
Modules
Partnership Working in Health Promotion (formerly Community Health and Wellbeing Theory) (20 credits)
Demonstrating Impact in Practice (20 credits)*
Enquiry-based Practice (20 credits)
Fundamentals of Advancing Practice (20 credits)
Realistic Lifestyle Medicine (20 credits)*
plus an optional module (20 credits) from any approved Framework modules 
For the MSc, you will also complete a Dissertation (60 credits).
*These modules require individuals to be working in the specific area and/or have access to an appropriate workplace.
The modules listed are correct at time of posting (October 2021) but are subject to change. In the event that modules change, QMU will seek to use reasonable endeavours to ensure that there is no detrimental impact on students.
Single module study
Available. Register as an associate student to study single modules in areas of interest. Contact Karen Hicks for further information.
Careers
All modules will provide learners with enhanced career progression opportunities in leadership roles or within their specialist field of practice.
Class sizes
You will join a community of online learners.
Entry requirements
Honours degree or equivalent in an appropriate discipline.
Non-standard entry will be considered.
International: You will be required to provide evidence of English language competence at no less than IELTS 6.5 with no individual component score less than 6.0.
Some modules may require individuals to be working in the specific area of practice and/or have access to a suitable workplace setting (paid or voluntary) along with the support of a line manager and work place mentor.
For applicants thinking of studying full-time we strongly recommend you contact the Pathway Lead for an initial discussion.
Professional registration
Framework awards do not lead to UK registration with the HCPC or the right to practice within the UK, but aim to foster an intellectual approach to personal and professional development.
Application deadline
For International applicants only (Jan 2023 start):  Applications submitted after Sunday 20th November 2022 will automatically be considered for the next available intake after January which will be in September 2023. 
Start date
September 2022 and January 2023
More information and contacts
Opportunities to meet us
Fees
Select fees for 2022/23 and look under the online learning tab.
Fees and transitionary scholarships for postgraduate EU students in 21/22 and 22/23
As part of our management of the Brexit transition, for many of our courses, including this one, we have introduced an EU transitional scholarship for EU full-time postgraduate students commencing their studies on campus in academic years 2021/22 and 2022/23. This provides a 40% discount on international tuition fees. The scholarship is available to EU students for whom the international fee rate applies and covers the courses marked with a # in the Postgraduate Fees – Full-Time Study section of our Fees page. This transitional scholarship is not applicable to students from the Republic of Ireland, who will continue to be eligible for the home fee rate.
Please Note:
The delivery of this course is subject to the terms and conditions set out in our 2022/23 Entry - Terms and Conditions (Postgraduate).
Teaching staff is subject to change.
Course Overview
Duration
1 year full-time OR 5 years part-time
School
School of Health Sciences
Useful Links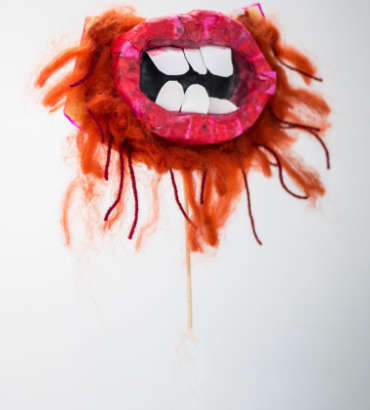 "Through this module I improved my theoretical knowledge about lifestyle medicine, and I deepened some aspects through reading articles and searching further evidence."
Stefano Berrone