Established in 2011 Gusto is a small artisan company based in Leith who produce a range of dressings, marinades, infused oils, balsamics and vinegars. Using Scottish rapeseed oil, the company has achieved a notable level of success with their existing products which are marketed at high profile events and distributed via high-end delicatessens, food markets and retail outlets.
The Brief

The Research

The Outcome

The Impact
The company wanted to diversify their current product line to introduce a new range with a strong unique selling point which would enable them to stand out from their competitors. The aim of this project was to develop a new dressing/oil/condiment product incorporating marine algae oil to complement the existing range of oils and vinegars. Such a product would offer consumers a vegetarian alternative to oily fish with increased versatility in the diet. It is anticipated that this novel product could improve intakes of long chain omega-3 fatty acids (DHA and EPA) in those who are not consuming adequate fish and help to achieve dietary requirements.
The research involved the development of nutritional profiles for new Gusto products incorporating marine algae oil ( DHASCO™) as a source of DHA by varying the amount of the oil in relation to cost impact on the final product and possible label claims. Thereafter, sample batches of selected recipes were developed to assess shelf life and fatty acid profiles. Finally, a consumer focus group assessed the acceptance of the products, the perception of adding marine algae oil, and the understanding of the health benefits.
The project has clearly shown it is possible to produce oils and dressings enriched with marine algae which are acceptable to consumers. Ultimately this novel concept has the potential to offer consumers an alternative source of DHA in their diet which responds to the increasing need to reduce cardiovascular disease in the population. It is anticipated that this exploratory work will offer the company the opportunity to develop an entirely new range of products enhanced by the use of functional ingredients thus providing them with a strong unique selling point.
Dr Jane McKenzie, Academic lead for Food and Drink,Queen Margaret University
"It was a delight to work with such a forward thinking company who appreciated the potential benefit of this unique innovation. The project has paved the way for the application of marine algae into other foods providing a valuable alternative to oily fish in supplying DHA in the diet."
The client was delighted with the collaboration with Queen Margaret University:
"This project gives a very strong USP therefore enabling market differentiation. Our collaboration with Queen Margaret University was focused on the task in hand and delivered the desired results which will aid our company in moving forward"
Rachel Cousins, Gusto Artisan Foods
The impact of the research from an academic perspective:
Our practical innovation support and creative business solutions can help businesses with:
New and innovative product development and analysis;
Development of leading edge functional, health enhancing products and ingredients;
Reformulation of existing products – for example healthier alternatives to fat, salt and sugar;
Innovative sources of raw materials to produce novel ingredients and ensure sustainability;
Ingredients to improve product processing and preservation and
Nutritional analysis, shelf life testing, consumer focus groups and taste panels. We offer the following, supported by academic expertise:
Consultancy
Collaborative Research
Knowledge Transfer Partnerships (KTP)
Contract research
Access to appropriate innovation funding
If your business could benefit from research support or business advice contact:
Miriam Smith, Research and Knowledge Exchange Unit
Email:msmith3@qmu.ac.uk
Tel: 0131 474 0000
Mobile: 07872 128 688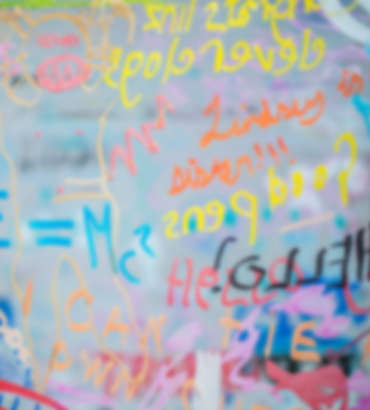 "This project gives a very strong USP therefore enabling market differentiation. Our collaboration with Queen Margaret University was focused on the task in hand and delivered the desired results which will aid our company in moving forward"
Rachel Cousins Gusto Artisan Foods