NIHR RUHF Webinar Series 2020
Join us for a series of thought-provoking webinars this autumn. 
Beyond a label: Fragility in global health and health systems research
This webinar introduced a novel conceptual framework of fragility to be used in health systems research.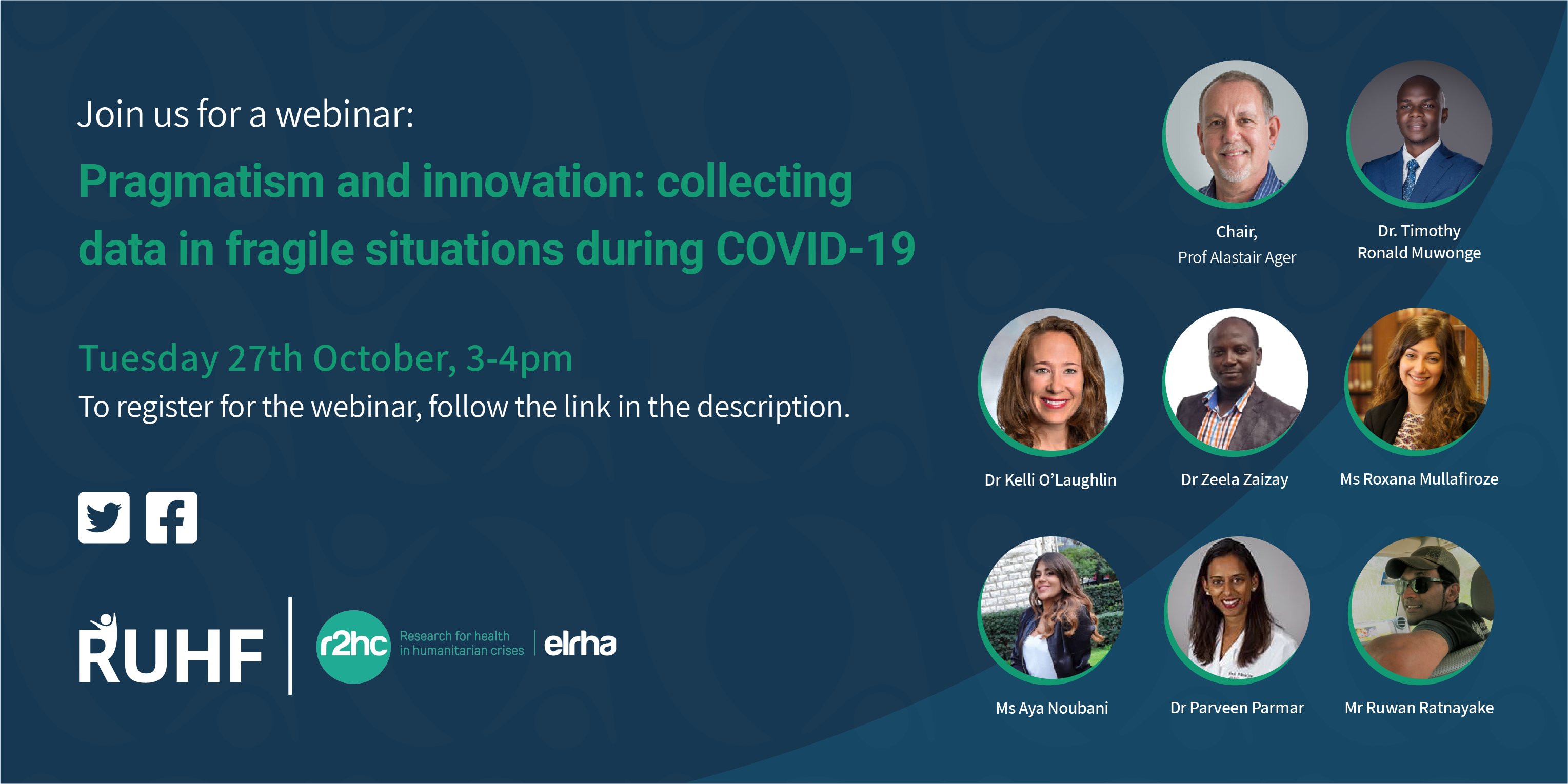 Pragmatism and innovation: collecting data in fragile situations during COVID-19
This webinar shared practical lessons learned on data collection while conducting research in humanitarian and otherwise fragile situations, particularly during COVID-19.
Research Centres Institutes and Knowledge Exchange Centres