NIHR Research Unit on Health in Situations of Fragility (RUHF)
The NIHR Research Unit on Health in Situations of Fragility (RUHF) at Queen Margaret University, Edinburgh focuses on contexts where displacement, conflict, pandemic disease or weak capacity makes the delivery of vital health services especially challenging.
Funded by the National Institute for Health Research (NIHR), the RUHF is one of thirteen Global Health Research Units across the UK to lead research in key areas of relevance to global development.
Building on IGHD's extensive previous work in these regions, RUHF is bringing together expertise from research clusters in health systems development and psychosocial wellbeing, integration and protection to develop a comprehensive 'systems for health' approach to addressing fragility and building resilience.
Our Partners
The Unit's collaborative partners are the Global Health Institute, American University of Beirut (AUB), Lebanon, and the College of Medicine & Allied Health Science (COMAHS), Freetown, Sierra Leone.
About this project
Although its work seeks to be of wide relevance to delivery of healthcare in situations of fragility, RUHF is especially focusing on two vital but commonly neglected areas of health provision in these contexts:
Mental health and psychosocial support (MHPSS)
The treatment and prevention of non-communicable diseases (NCDs), such as diabetes and heart disease
In summary, RUHF's work programme is working to inform policy making and care delivery regarding mental health and NCDs in real time in Sierra Leone and Lebanon, before extending our impact to fragile settings globally.
The unit is hosted within QMU's Institute for Global Health and Development (IGHD). IGHD is recognised as a world leader in two major areas of research - health systems and mental health provision - and the work of the Unit brings together these two major strands.  
The unit's work builds on ideas and methodologies developed in IGHD's previous work. This includes the study of post-conflict health systems recovery in Sierra Leone, Zimbabwe, Uganda and Cambodia, and also the resilience of health care systems in the Middle East, following the displacement of people from the conflict in Syria.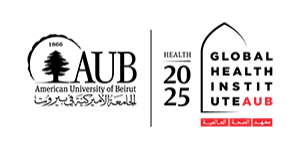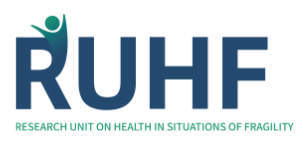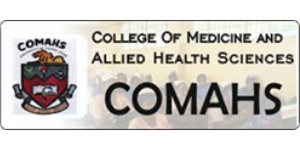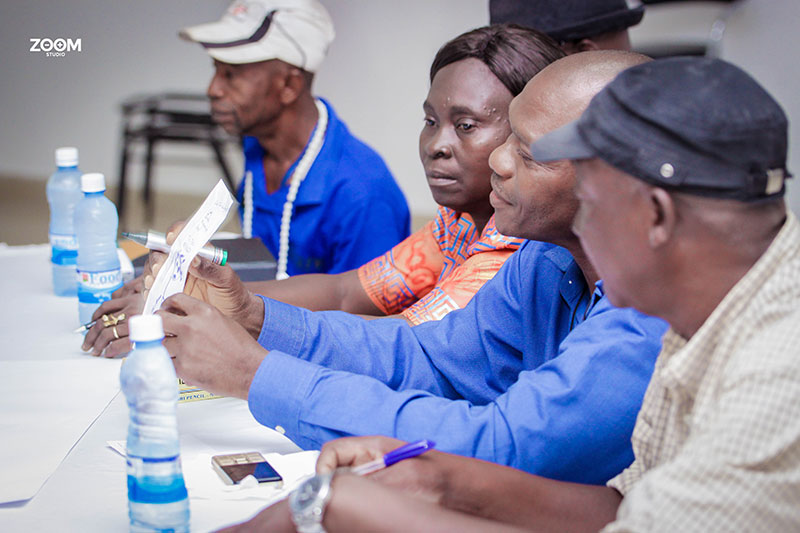 Community health workers taking part in participatory research in Freetown, Sierra Leone, August 2018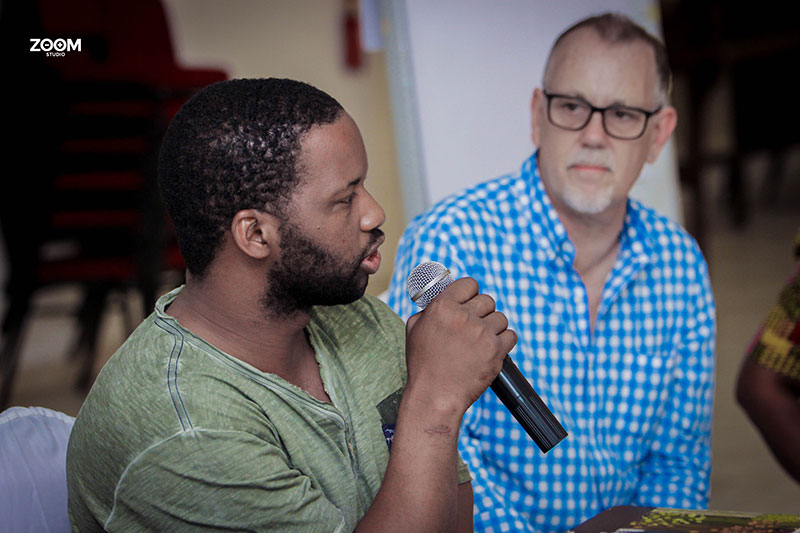 Jawo Bah (RUHF Doctoral Candidate) introducing the research project at a participatory research workshop in Makeni, Sierra Leone, June 2019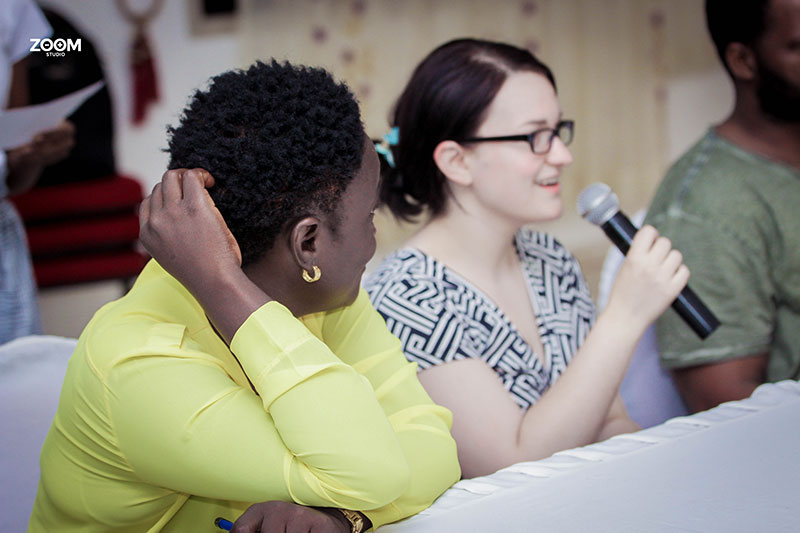 Karin Diaconu (RUHF Research Fellow) introducing herself to community leaders at participatory research workshop in Makeni, Sierra Leone, June 2019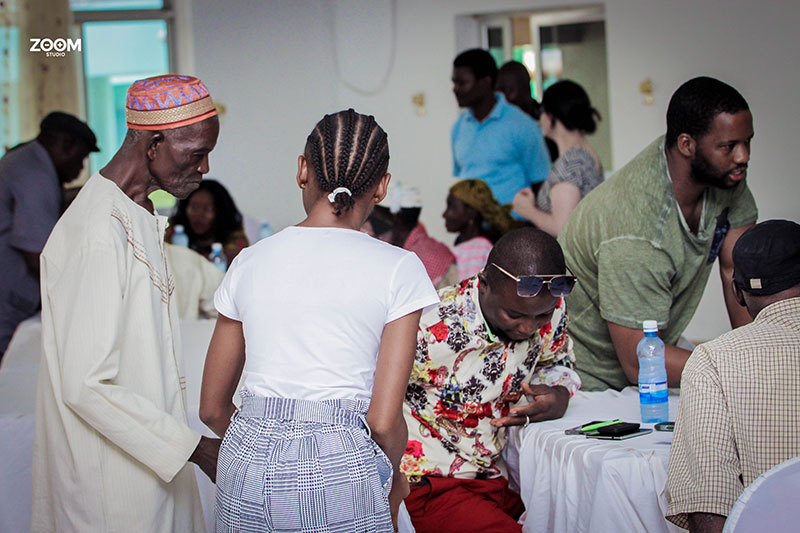 Community leaders taking part in group model building (participatory research) in Makeni, Sierra Leone, June 2019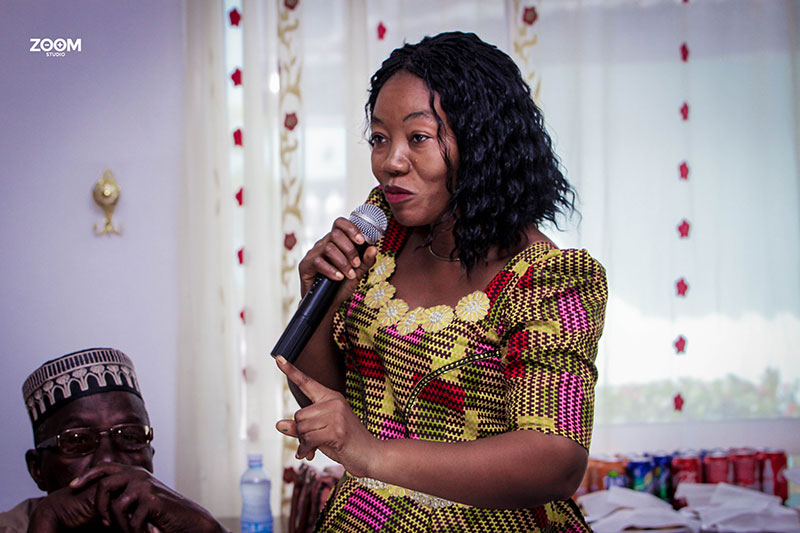 Local community teacher providing feedback on the relevance of chronic diseases and mental health to local communities at participatory research workshop in Makeni, Sierra Leone, June 2019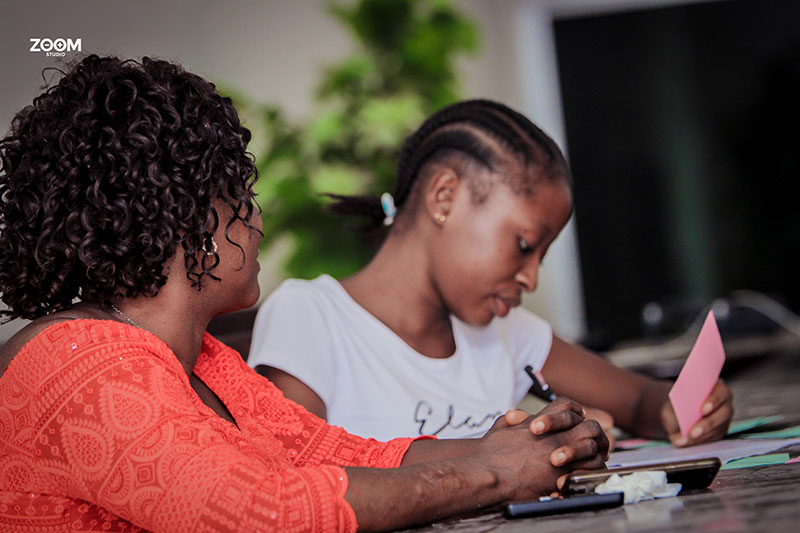 RUHF research assistant interviewing local community member on availability and level of trust in community and health system support structures for chronic diseases and mental health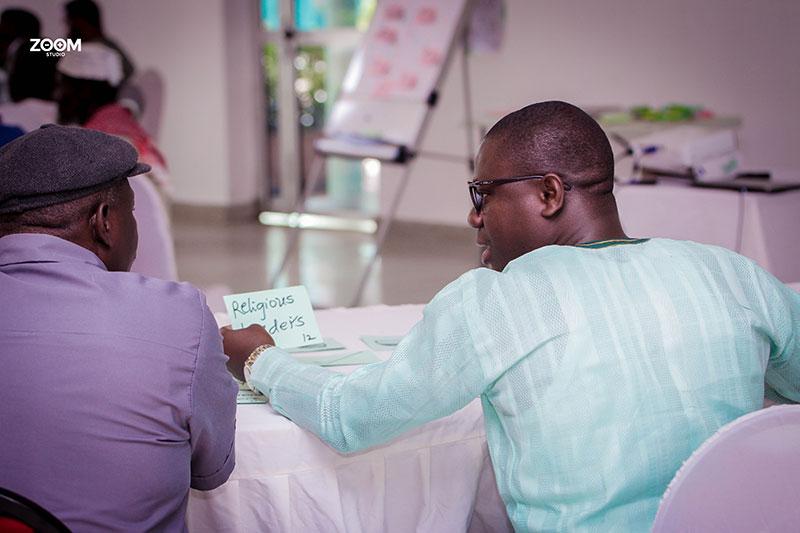 RUHF research fellow interviewing local community member on availability and level of trust in community and health system support structures for chronic diseases and mental health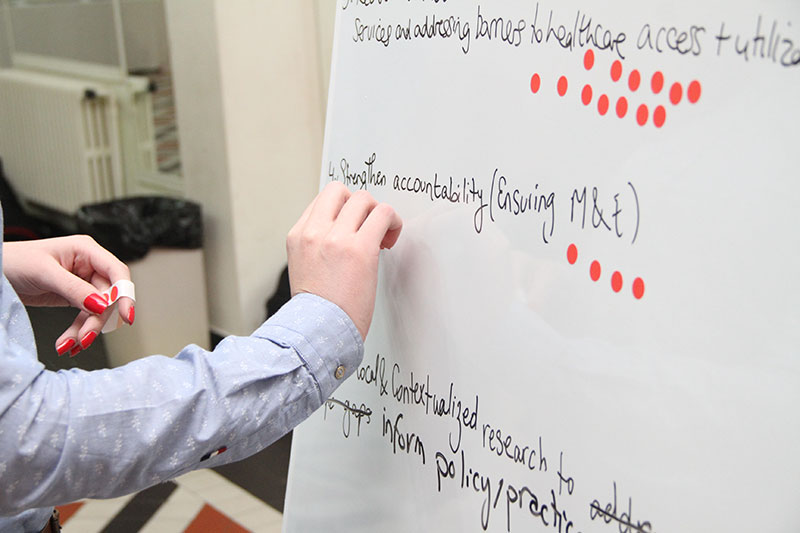 Participant at stakeholder engagement meeting in Lebanon, prioritising issues of relevance to intervention development for mental health and psychosocial support (2018)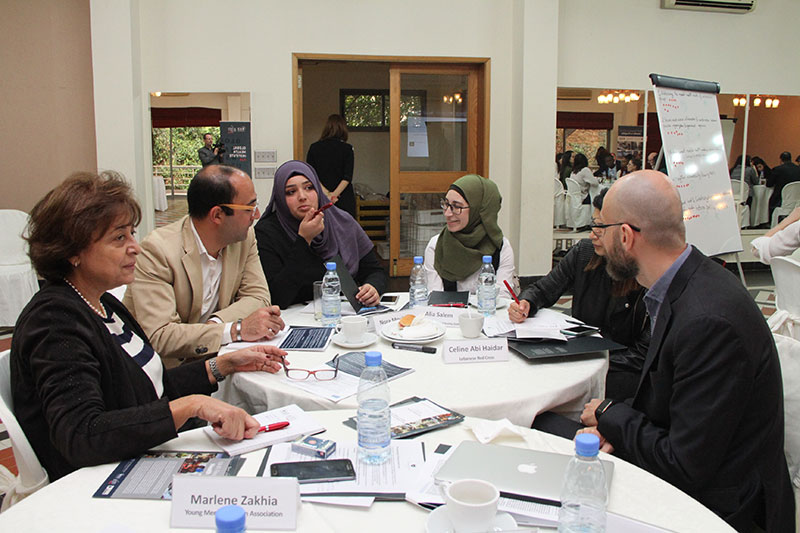 Stakeholder engagement meeting in Lebanon (2018)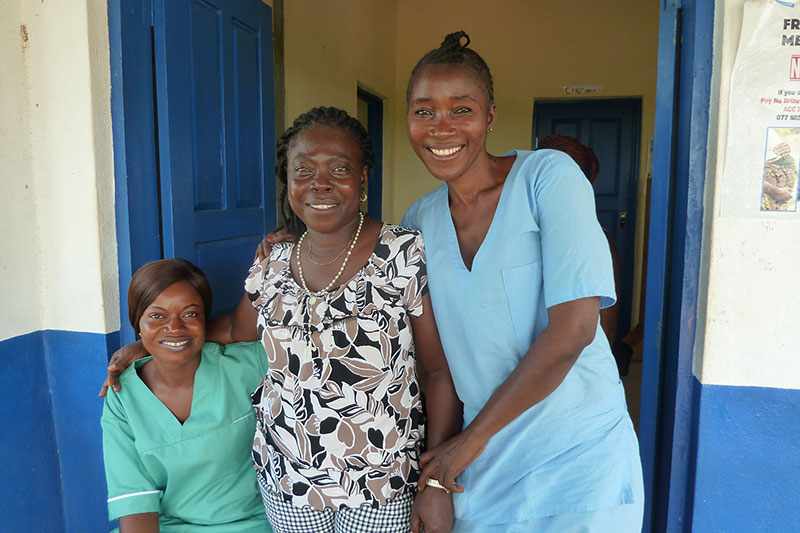 Segwema Staff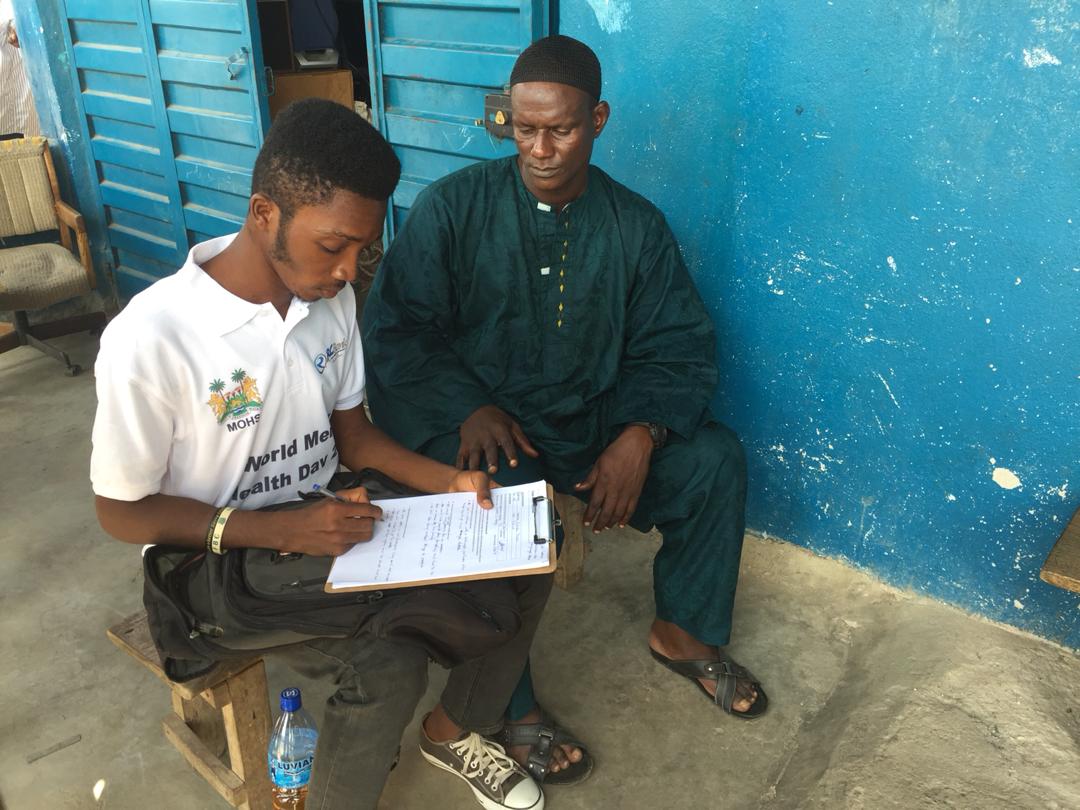 Simeon S. Sesay interviews a community member in Kono about signs of distress he has observed in others
Elizabeth Lamor from COMAHS briefs the research team before they head out to interview key informants in Kambia, Sierra Leone about local idioms of distress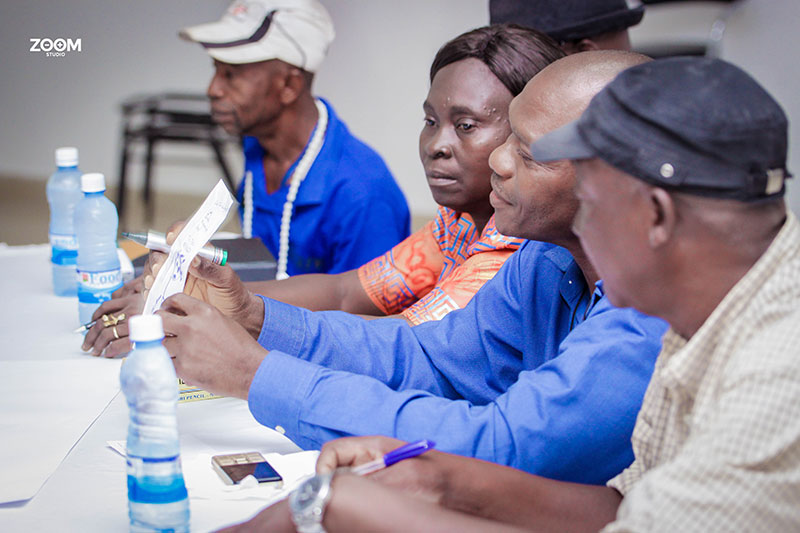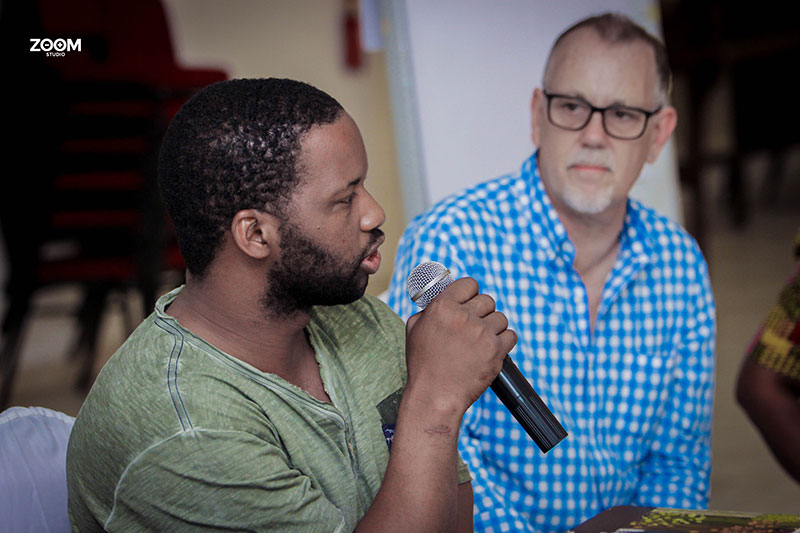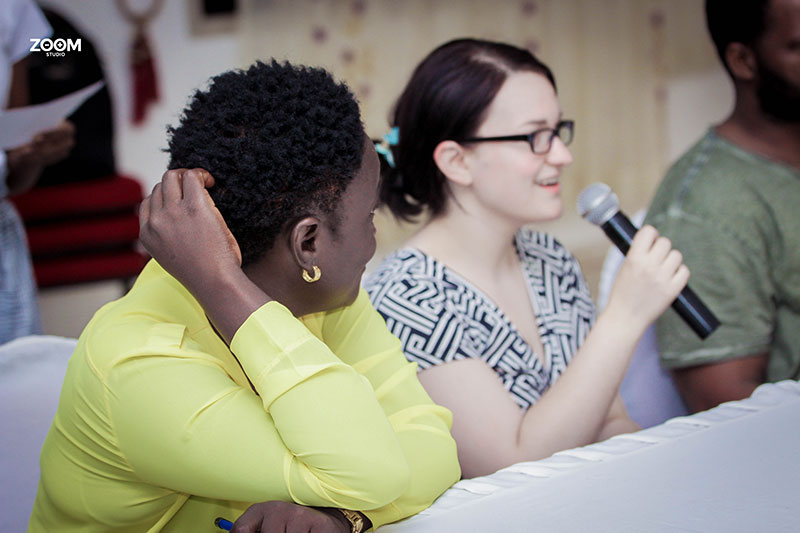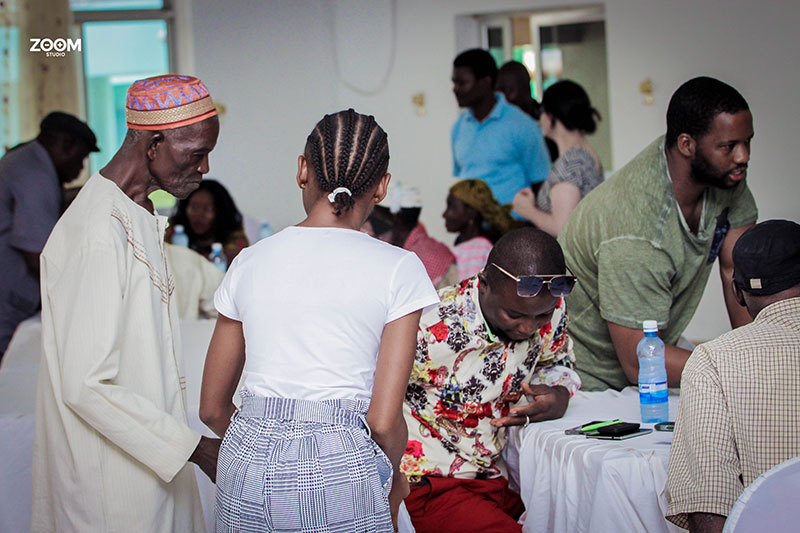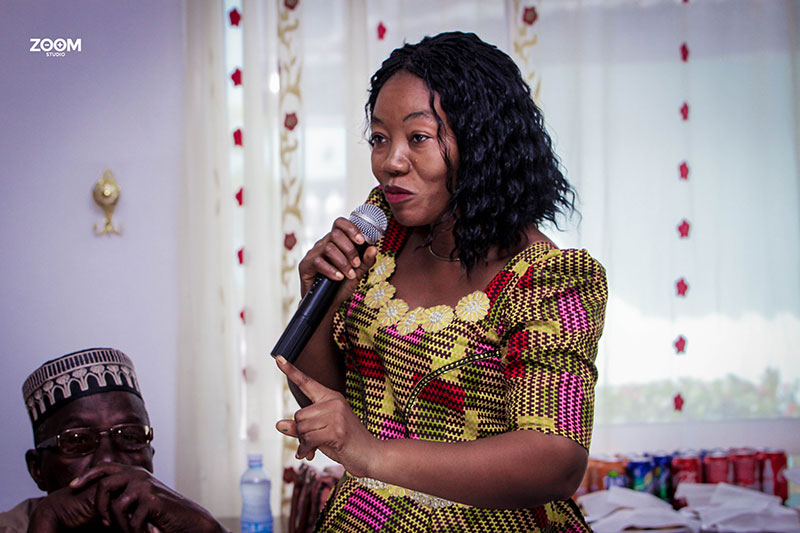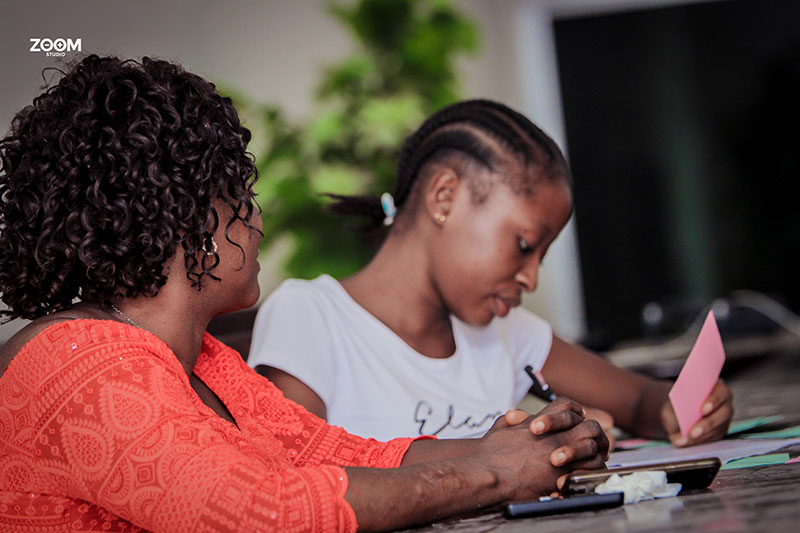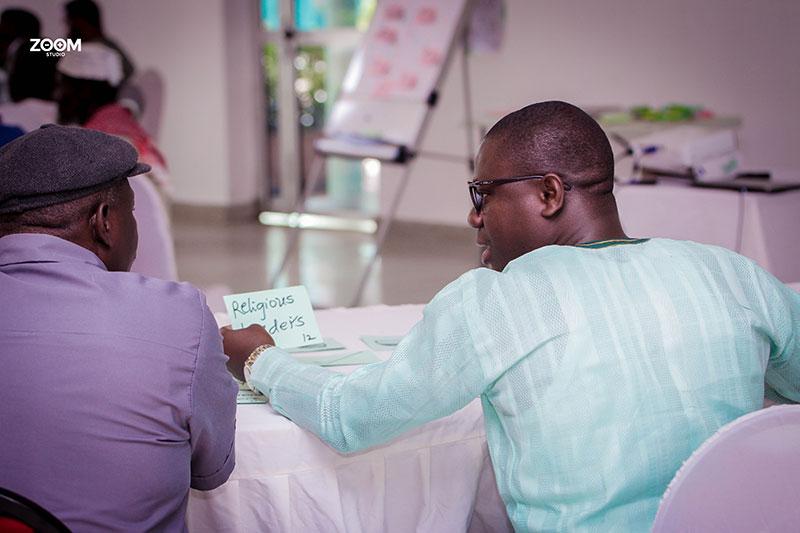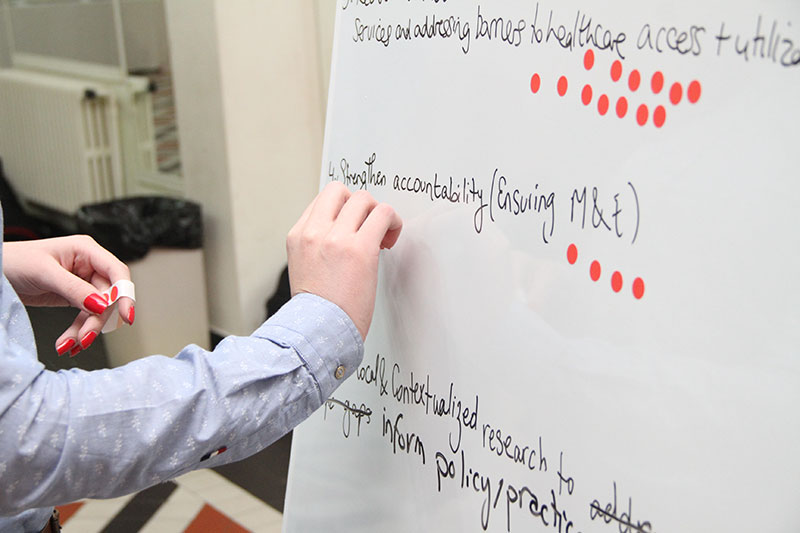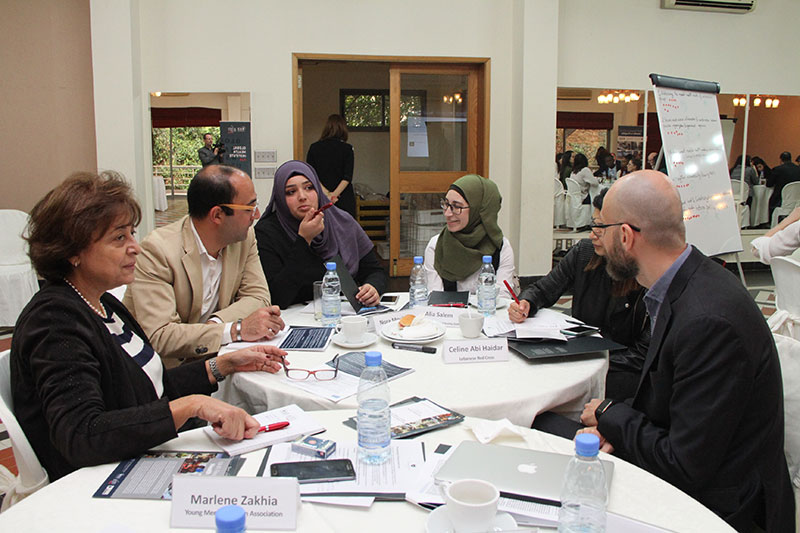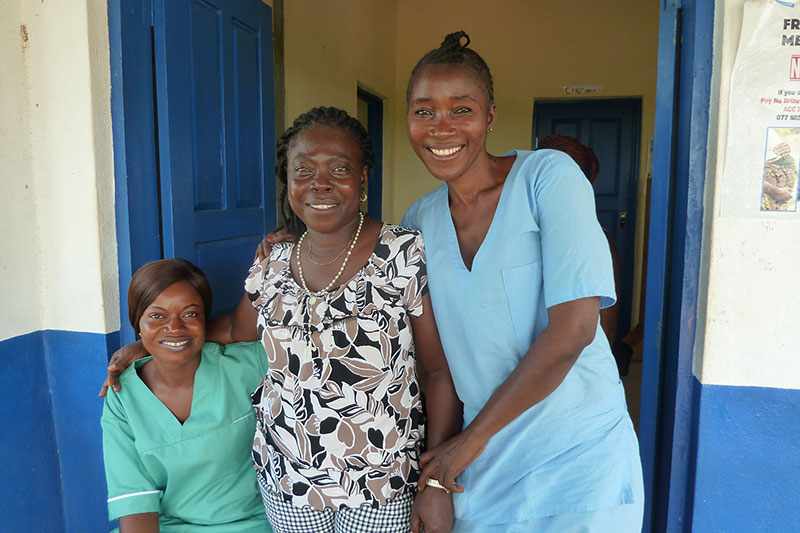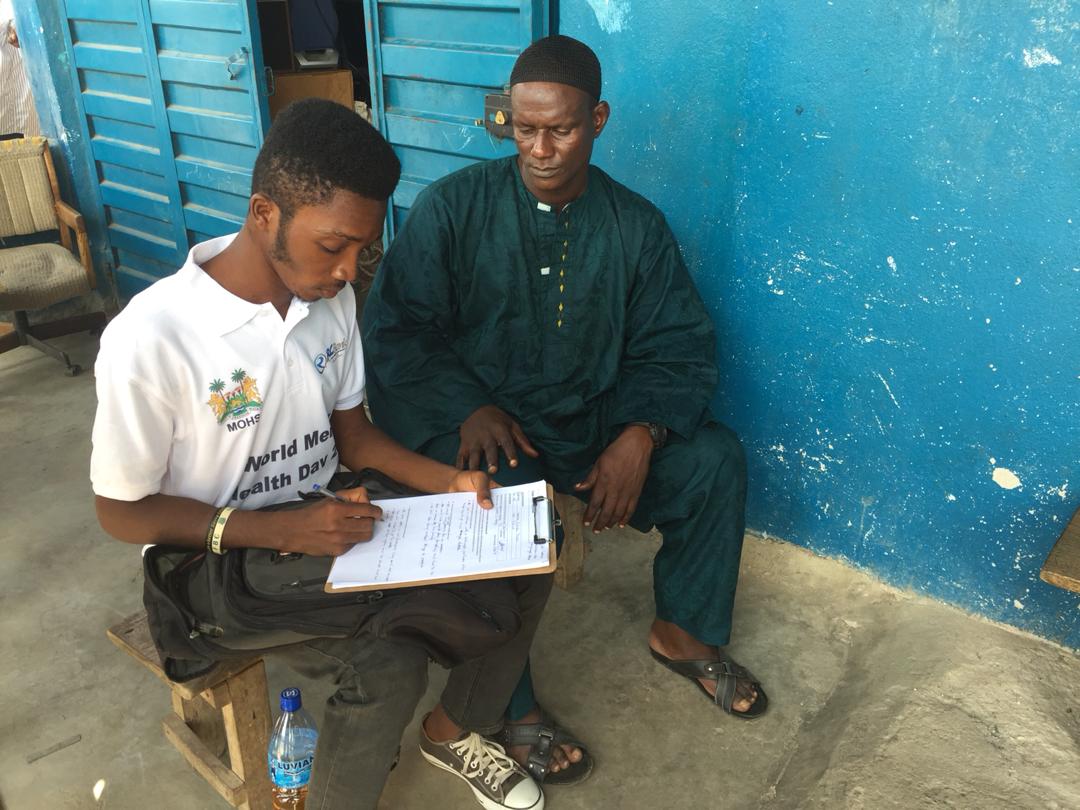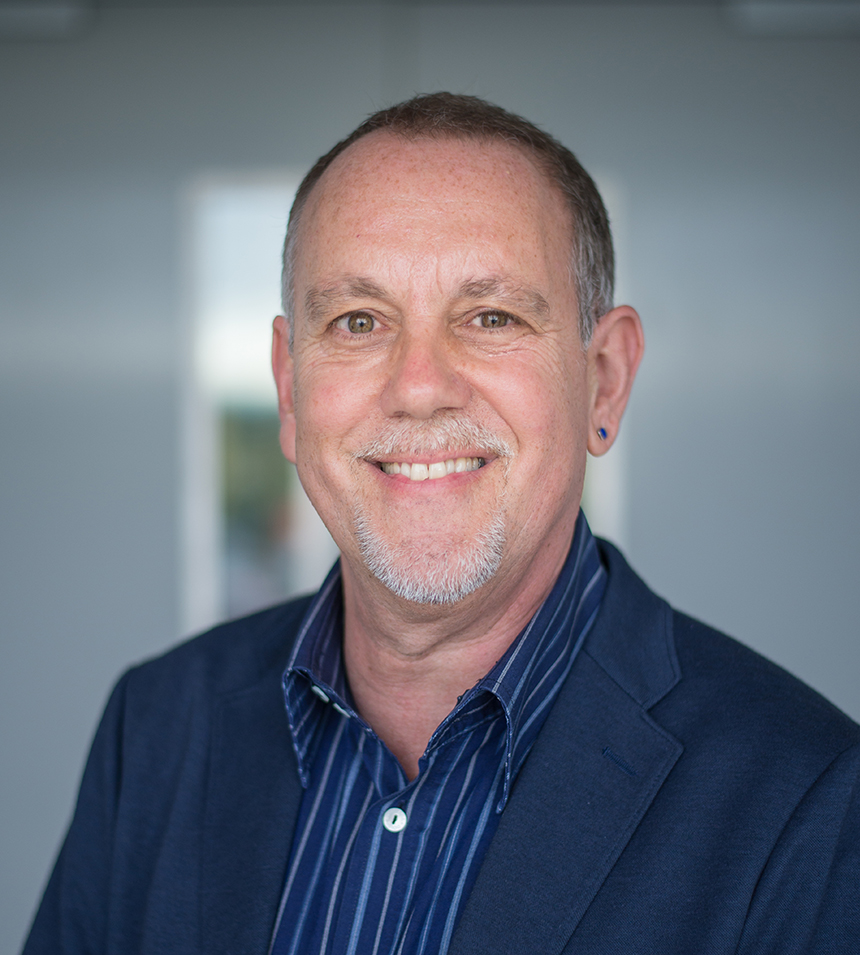 "The UK Government's focus for international aid is increasingly in fragile settings. It is desperately important to understand how to deliver vital health services in these places and identify practical strategies to promote resilience."
Professor Alastair Ager Unit Director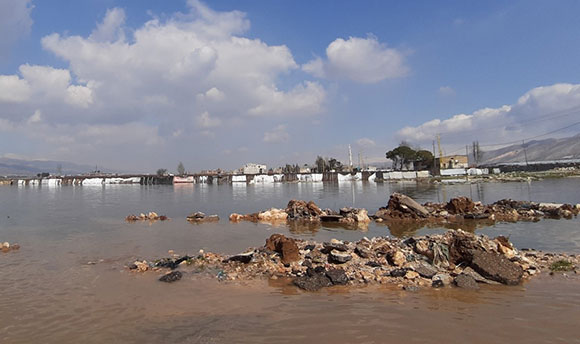 Check out our webinar series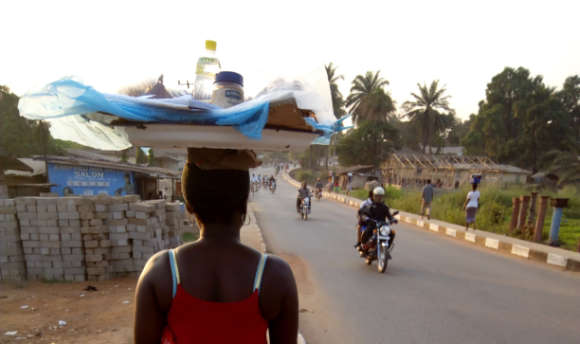 The Health Systems Cluster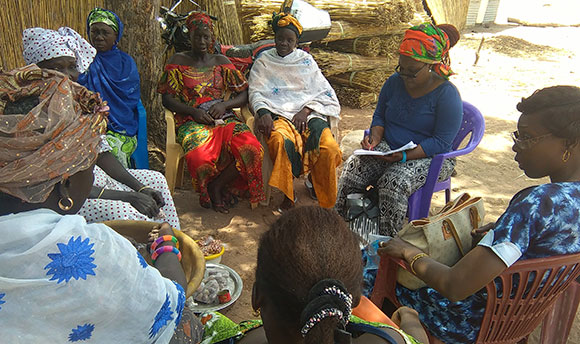 Sign up to our newsletter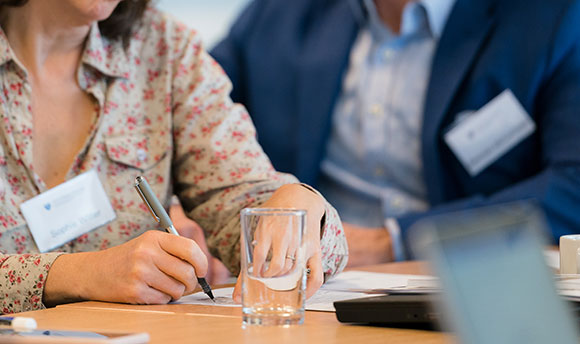 RUHF staff and collaborative partners